East Aspen Remodel
Aspen, Colorado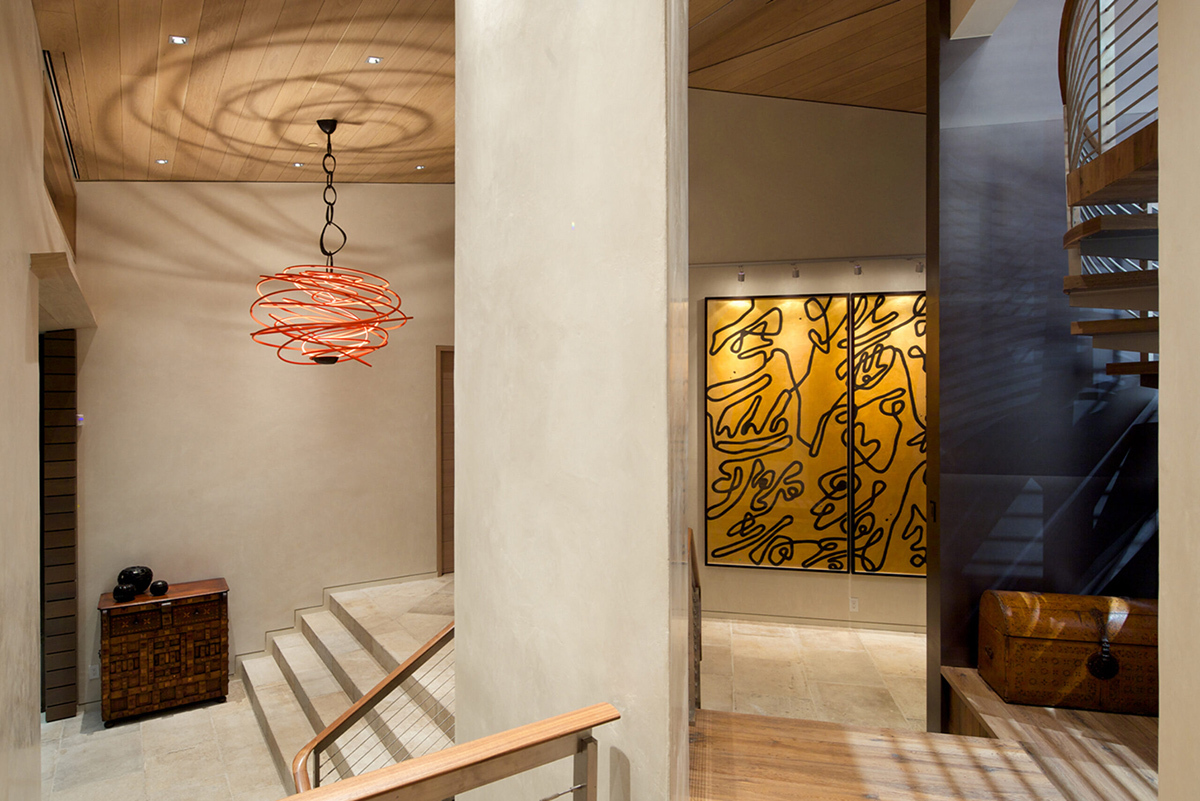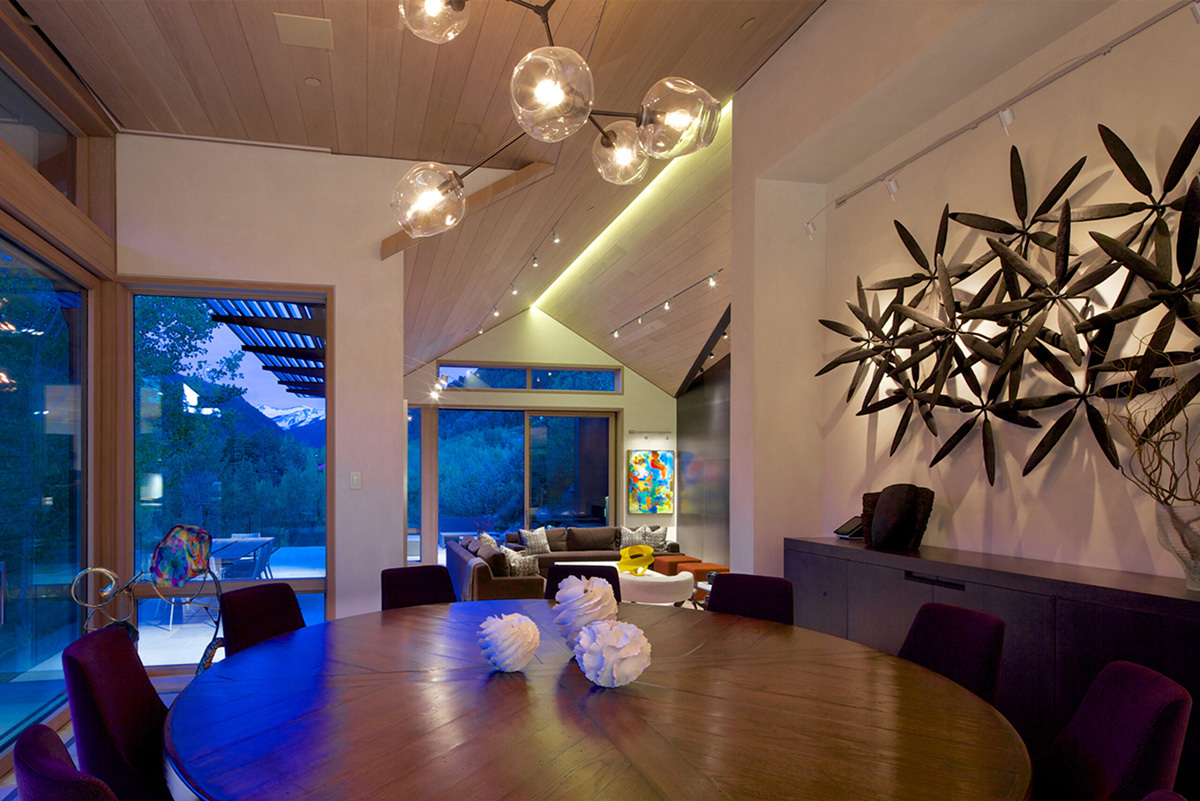 As is typical with most remodel projects, this contemporary home provided several design challenges. Tight structure and odd angles forced us to remain creative and deliberate. Working with a great design team and client allowed us to enact unique lighting concepts.
Contemporary architectural accents, dramatic decorative lighting, and gallery style art lighting evoke modern elegance at this picturesque mountain home. As artwork was very important to the homeowners, flexible track lighting in a modern style and form factor was installed to precisely illuminate each distinctive piece.
An impressive gable ceiling linear reveal that accentuates the architectural form of the main living space mixed with flexible track lighting that provides human centric ambient and accent light layers.
Related Projects