FreeWheel
New York, New York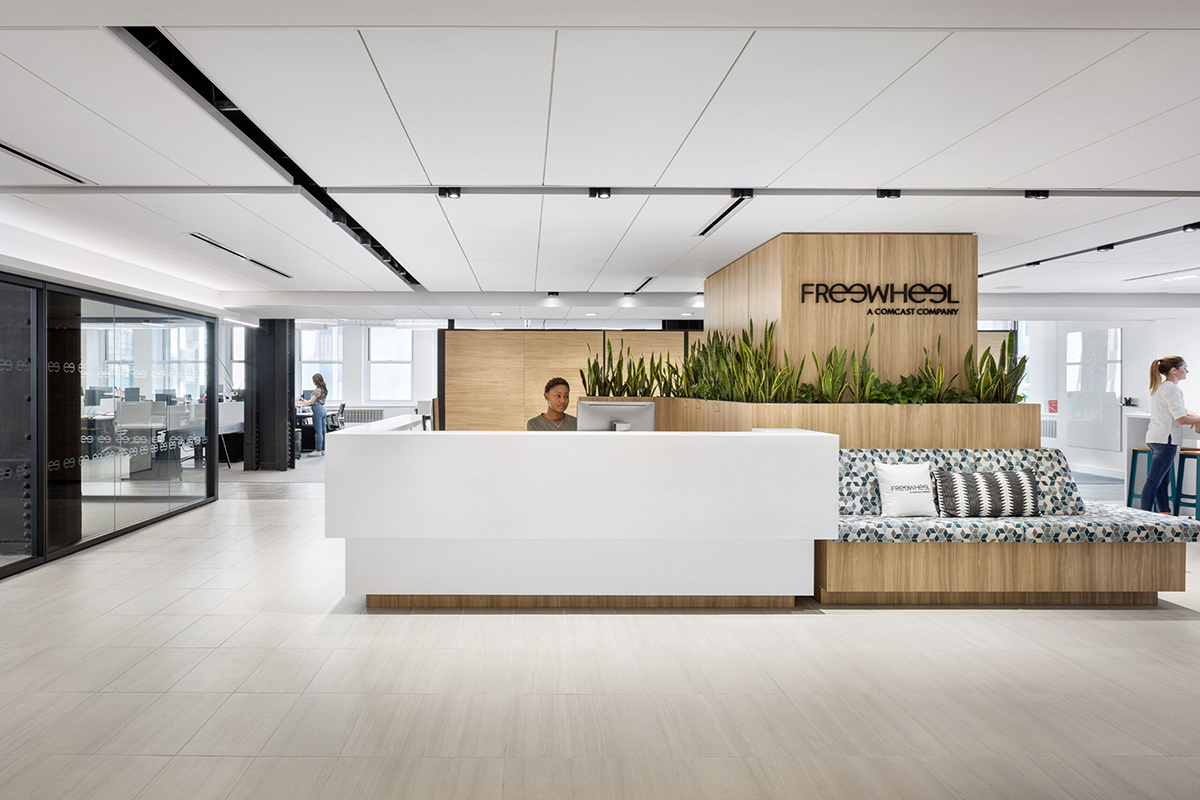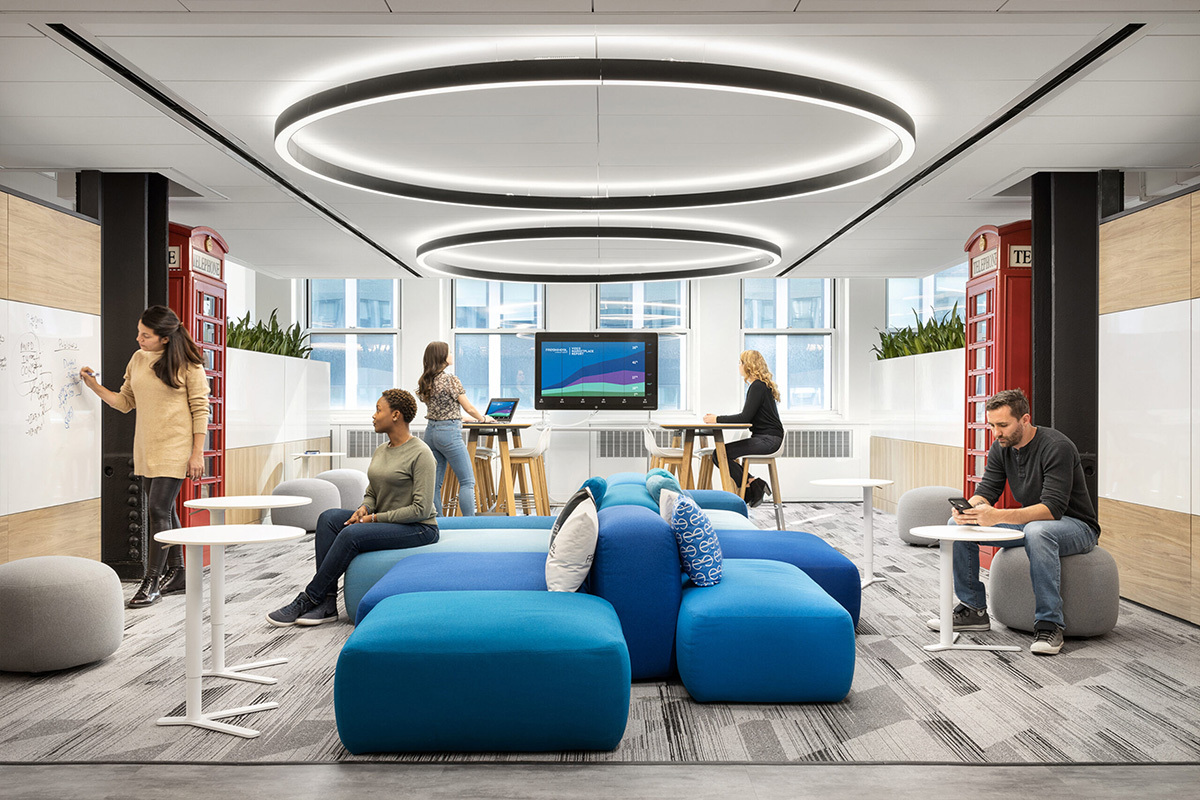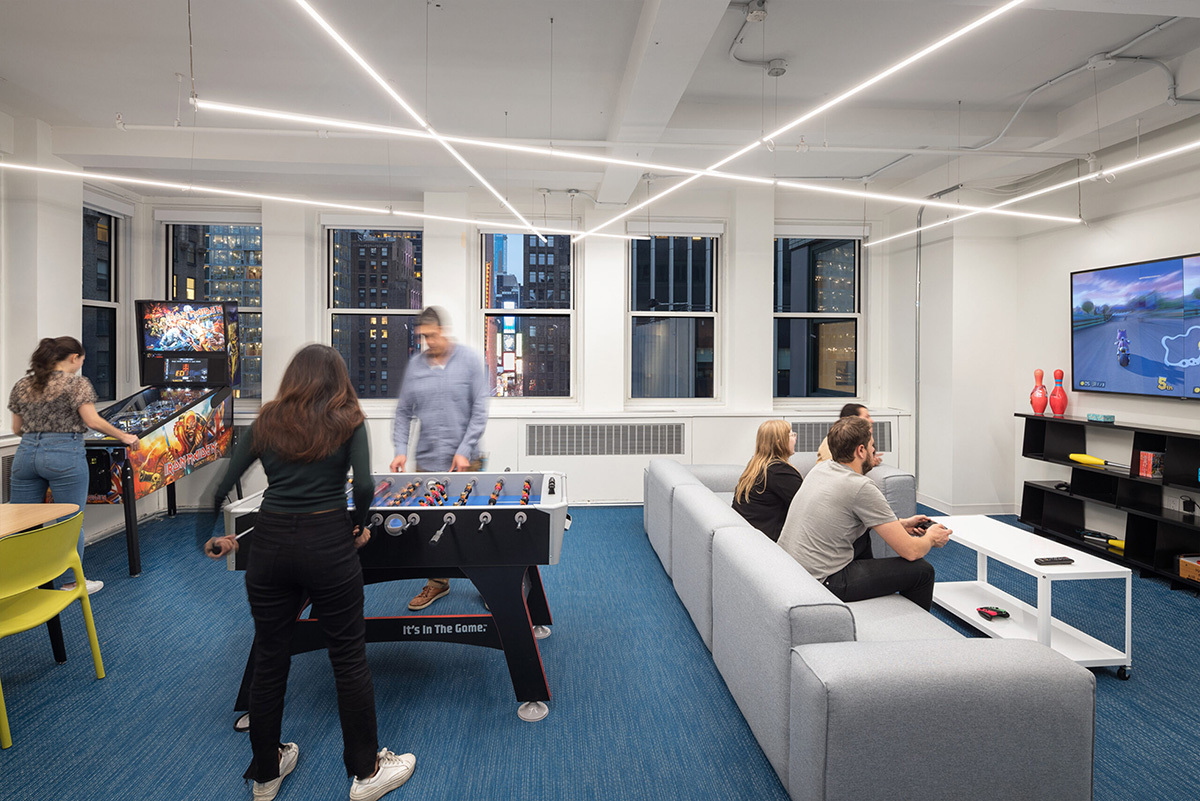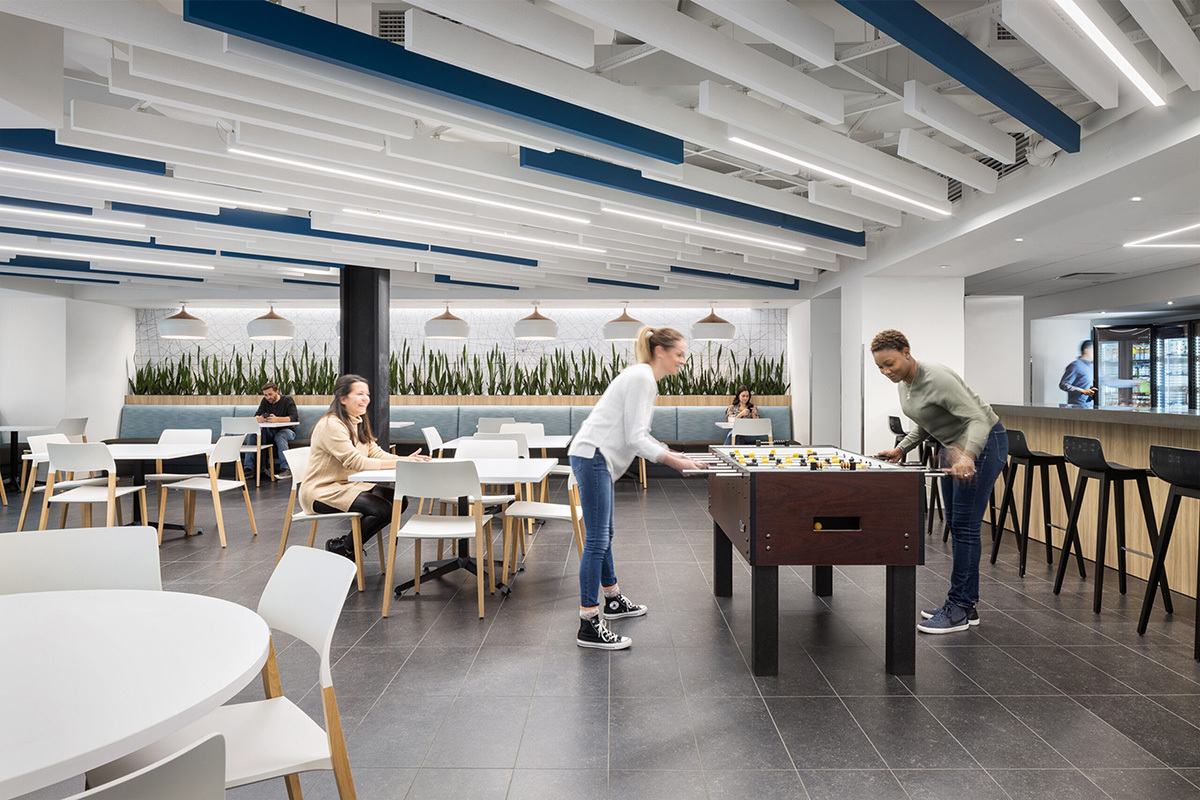 FreeWheel, a Tech & Data company that specializes in the advertising industry, had a pre-established culture and brand that became an inspiring platform for LS Group's approach to the lighting and lighting control design. Words like connectivity, destinations, and spontaneity, were used repeatedly by the architecture team throughout the design process which influenced and molded our team's design from preliminary concepts through installation.
Visibly robust fixtures and exposed hardware at the reception area sets the "tech" tone for the space. Continuous linear light elements can be seen through glazed partitions to connect traditionally separate private offices to one another as well as to adjacent open offices. Oversized decorative fixtures anchor seating pods and promote spontaneous collaboration within the large open office space. Flexible scene-controlled lighting is utilized in the lounge and multipurpose rooms for an adaptable lighting design to serve a wide array of functional uses.
A different lighting program was implemented at each type of space to give each it's own unique personality, while aesthetically similar elements unite all of the spaces together as a complete and connected domain; the result is a 2.5 floor remodel complete with an effective open office, adjacent spaces that incite collaboration, and enclosed rooms for privacy, all controlled with daylight harvesting, occupancy sensors, and scene control. The lighting throughout is connected, playful, and defining, which speaks to FreeWheel's mantra.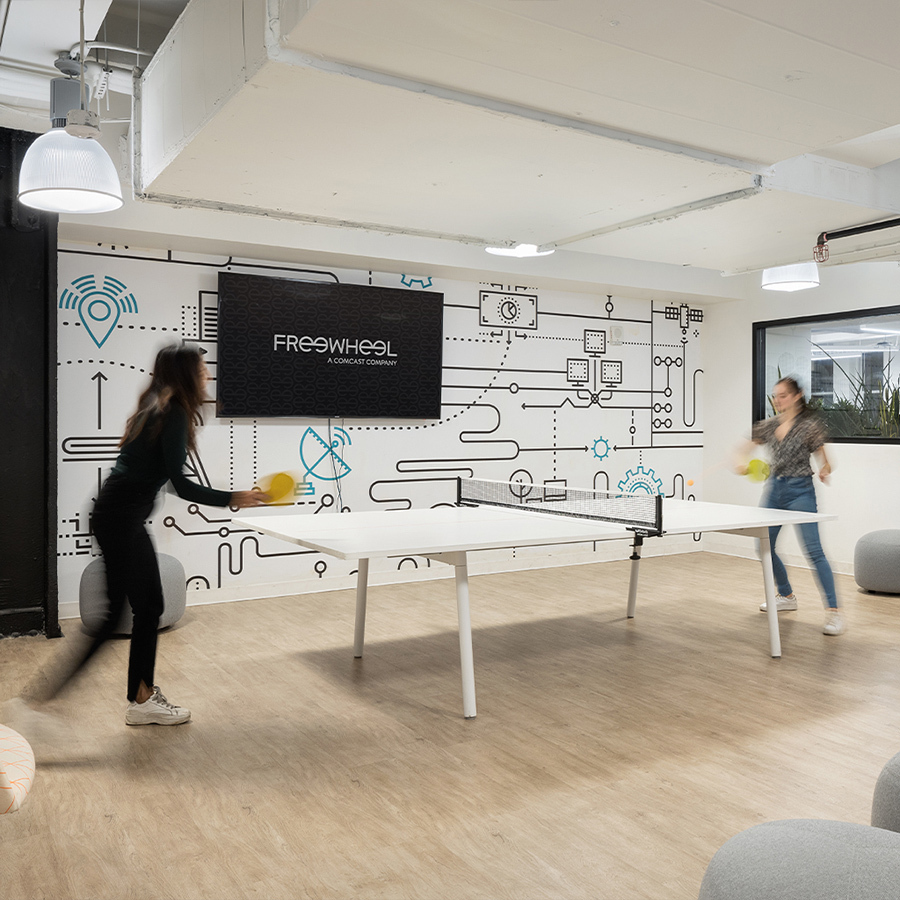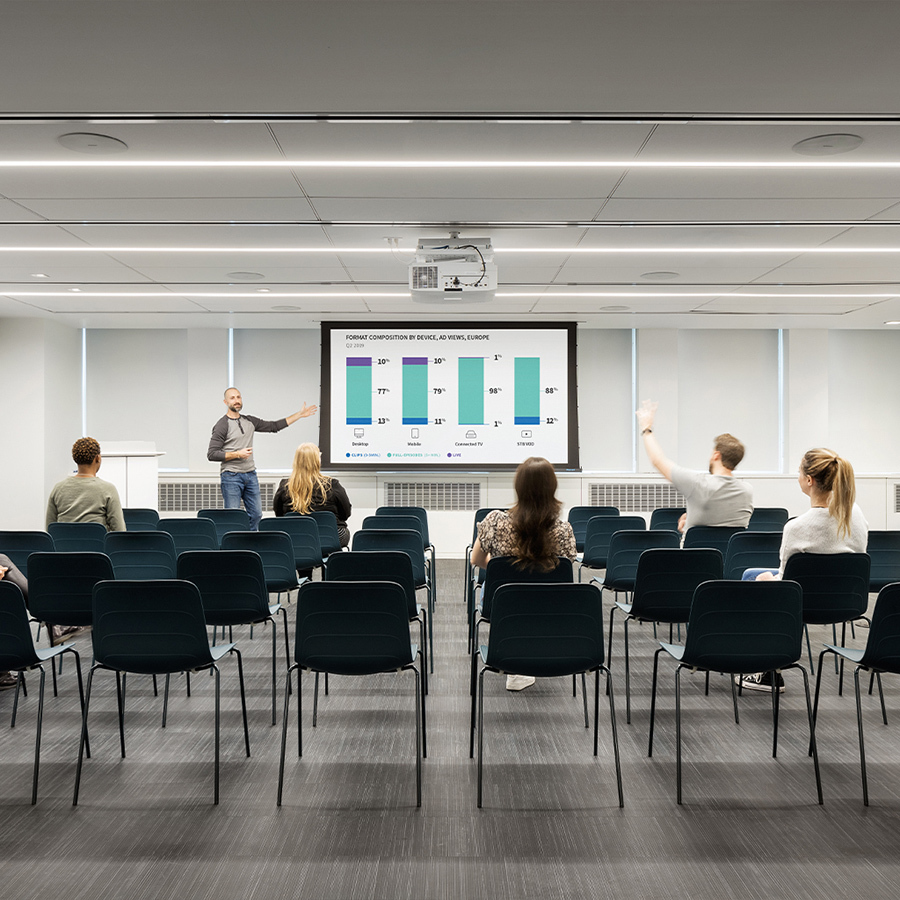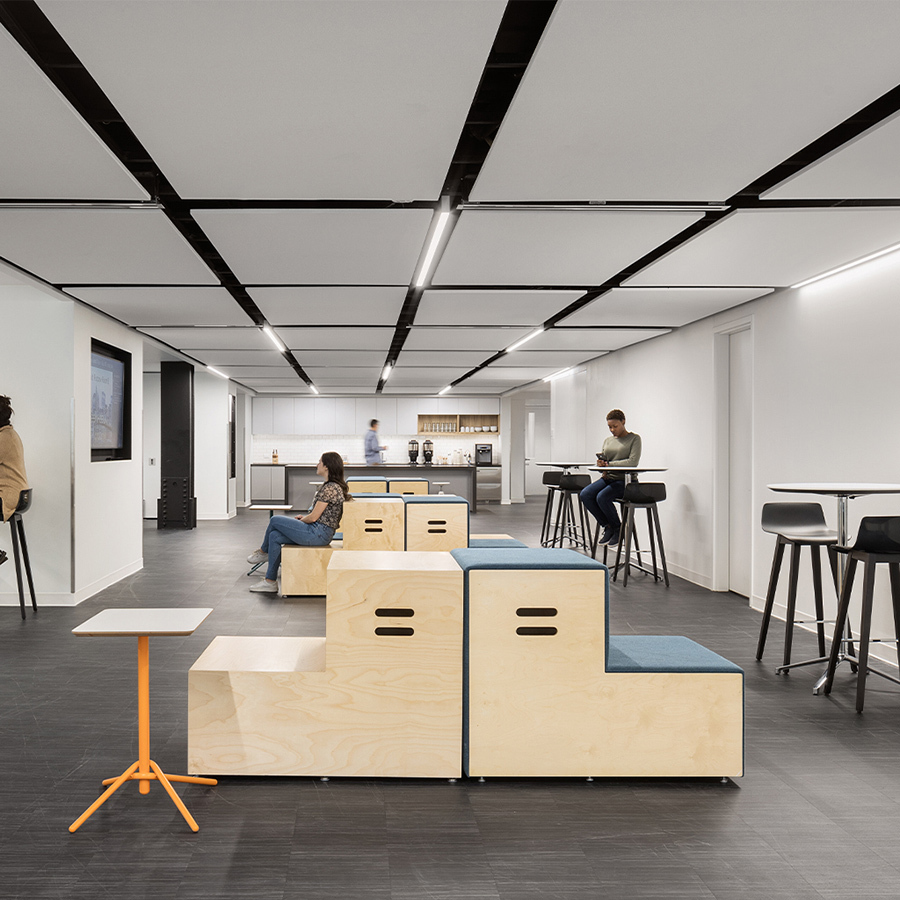 Related Projects