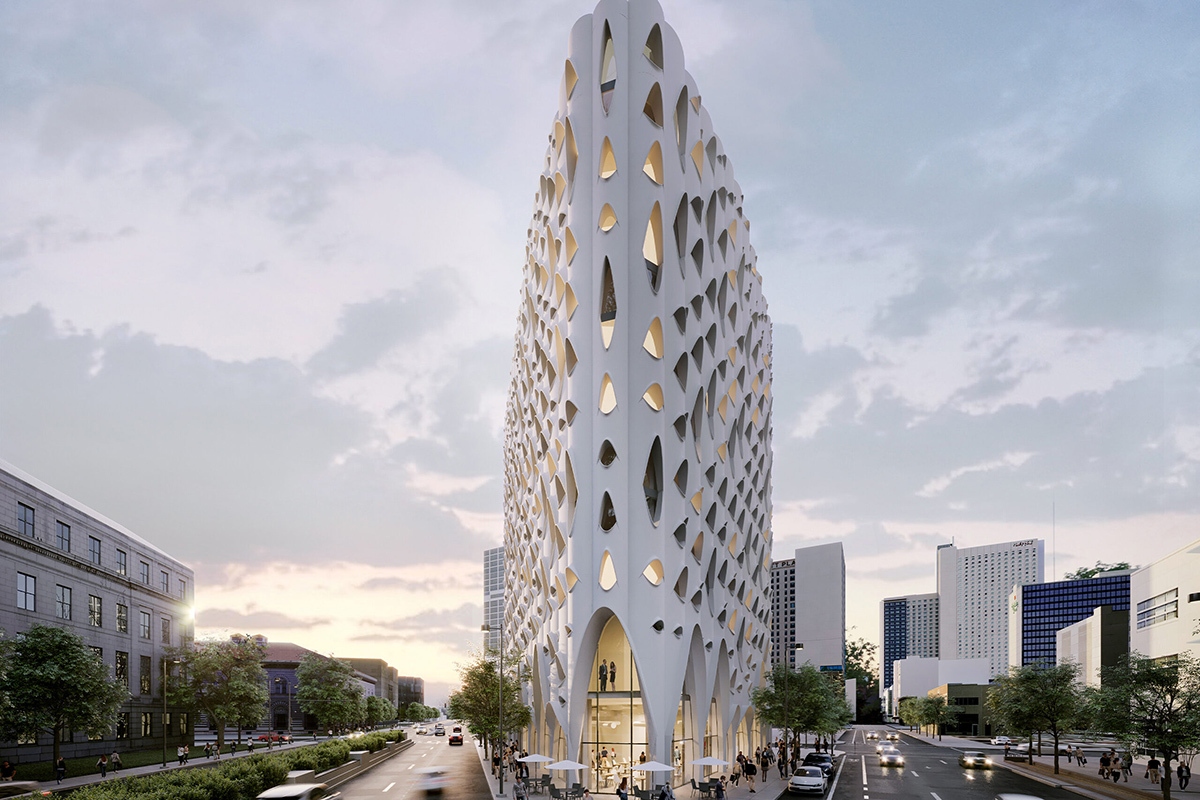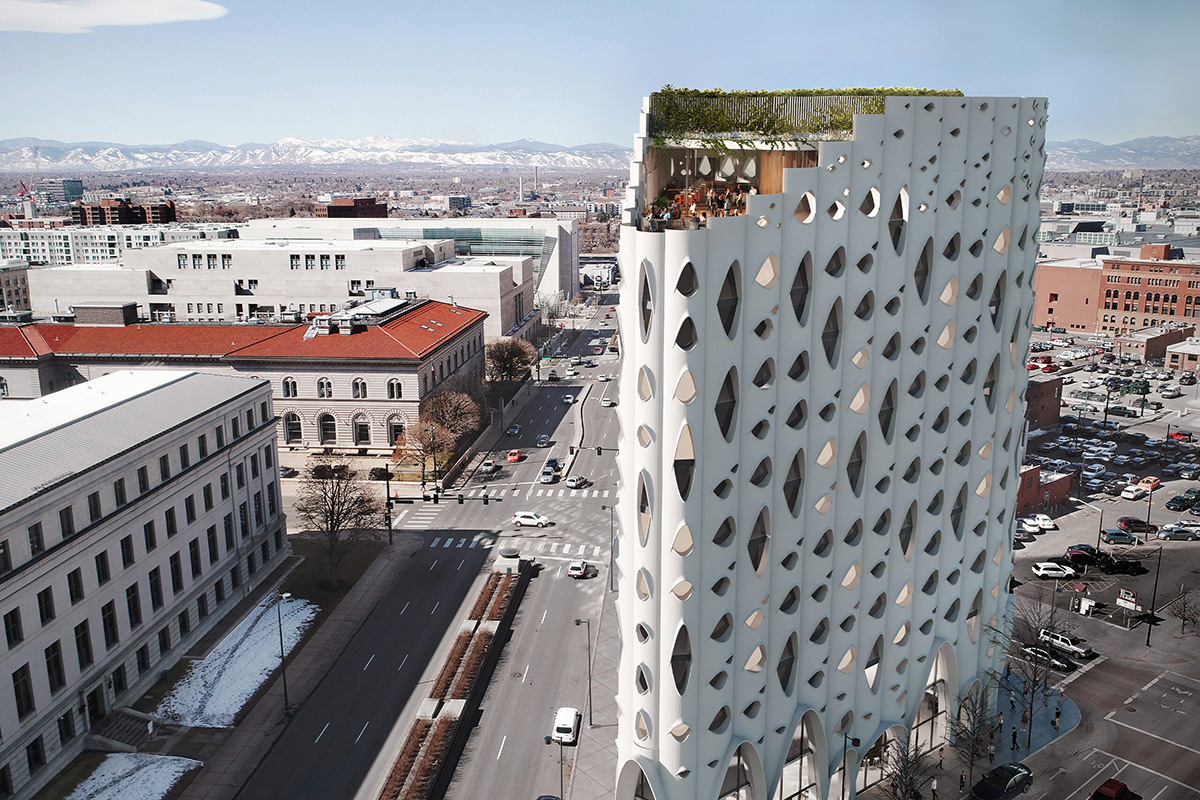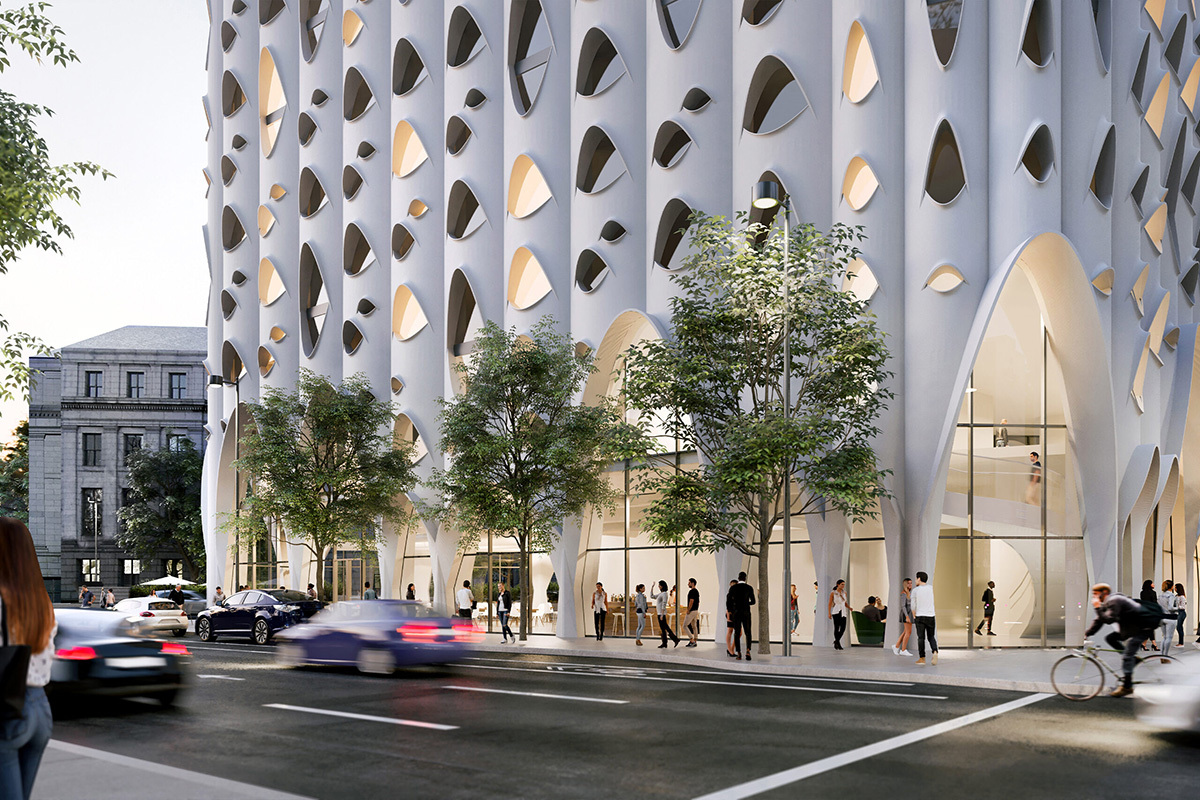 Opening itself to the city and to the Rocky Mountains beyond, Populus is designed to become an energetic new social center in downtown Denver. Located on a prominent corner site, the building greets the neighborhood equally on all three sides, welcoming visitors and residents and connecting Denver's civic, arts, and commercial districts.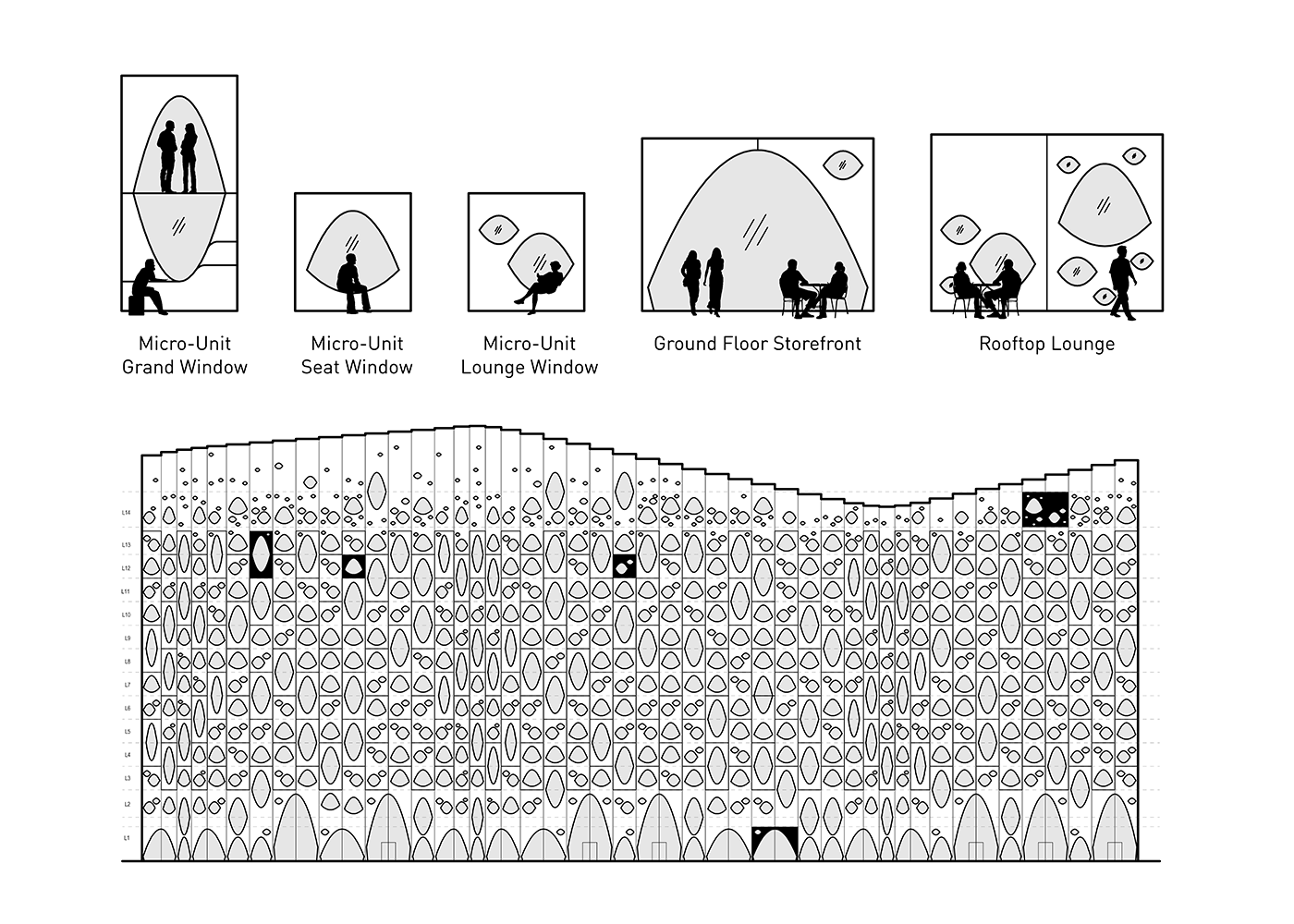 At the building's base, the windows grow up to 30 feet in height to frame entrances and views into the lobby, restaurant, and amenity spaces. The texture and rhythm of its sculptural façade is strongly tied to the building's hotel function. Each vertical scallop is the width of a hotel room, and its windows change in size in response to public and private spaces. The distinctive window shapes are informed by studying the characteristic patterns found on Aspen trees (Populus tremuloides). As the trees grow, they shed their lower branches, leaving behind dark, eye-shaped marks on the papery bark of their trunks.
The windows are further detailed to perform efficiently in the Denver climate. On the exterior, the "lids" of each window stretch outward according to solar orientation to shade the interior, improving the building's energy performance. They also neatly channel rainwater to keep the façade looking fresh over time.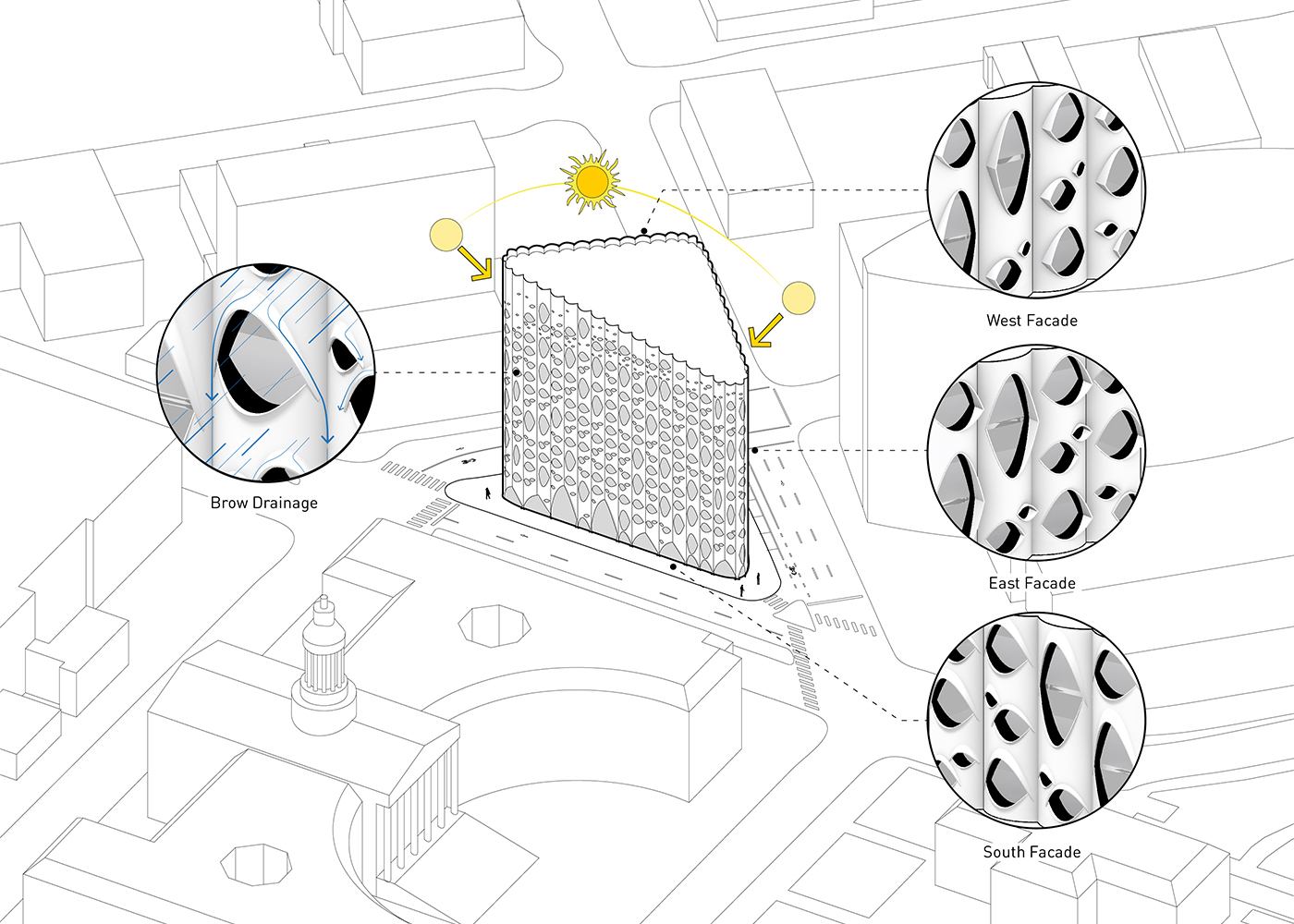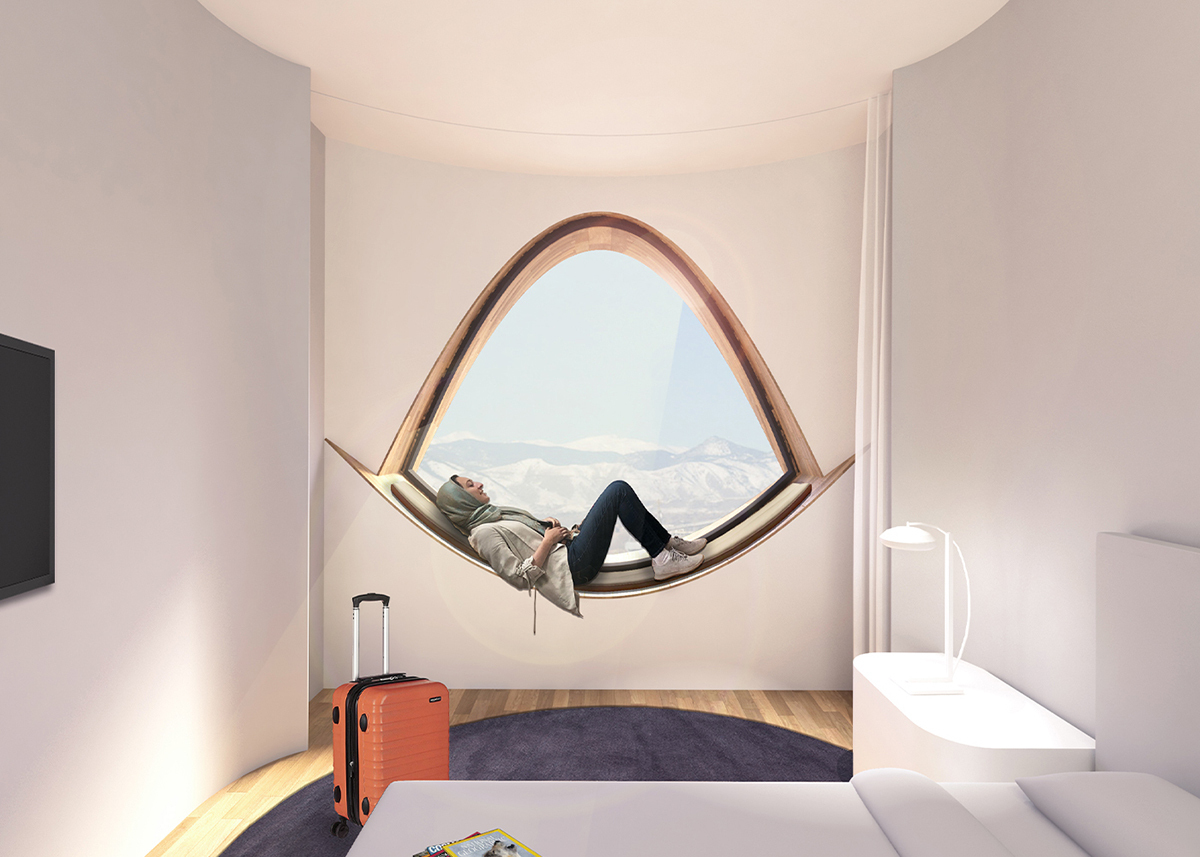 Upon entering their rooms, hotel guests are greeted with immersive views of the nearby State Capitol and Civic Center Park and the mountains beyond through the generous windows. In some rooms, the windows also become occupiable, transforming into seating or desks that bring guests closer to the outdoors.
A green roof terrace planted with regional vegetation offers extensive views at the building's top, providing a lush place to socialize and attractive habitat for local wildlife and insects.