Starwood Residence
Aspen, Colorado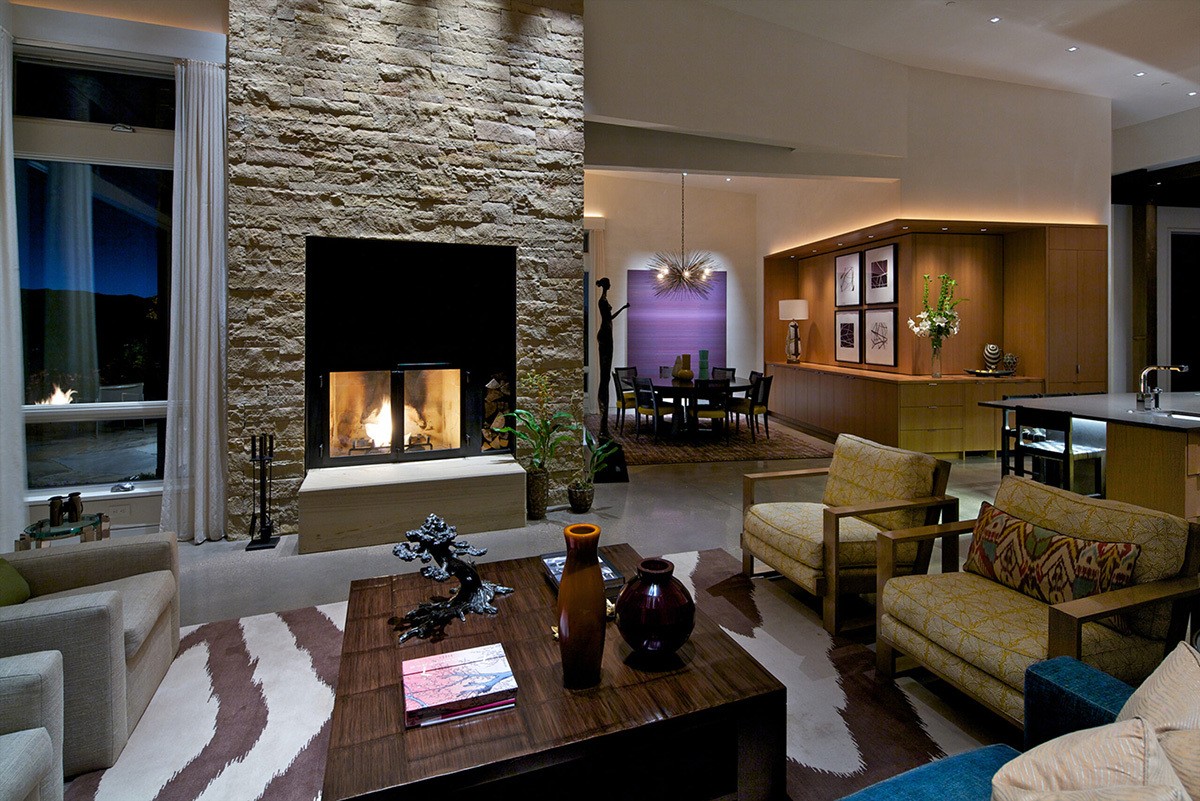 With one of the best lots in the Aspen, this contemporary home has sweeping views of all the mountain ranges and ski areas in the Valley. The clean lines of the house lent themselves to several linear lighting details, providing warm ambient light in the main spaces. The client's art collection is highlighted with accent lights, and modern decorative fixtures bring a sense of scale to the large ceilings.
Interior lighting seeps through glazing to complement the handsome exterior façade. Subtle pathway and landscape lighting details entice exploration of the exterior site after dark, while careful not to distract from the stunning surrounds and starry night sky.
Integrated lighting details such as upper cabinet and under cabinet concealed linear lighting, shade valence uplighting, and minimalist small aperture downlights conscientiously emphasize architectural and interior design details. The strategic placement and careful selection given to the lighting fixtures renders an environment where both museum quality artwork lighting and a cozy textured stone fireplace can successfully coexist.
Related Projects