Forest Road Residence
Vail, Colorado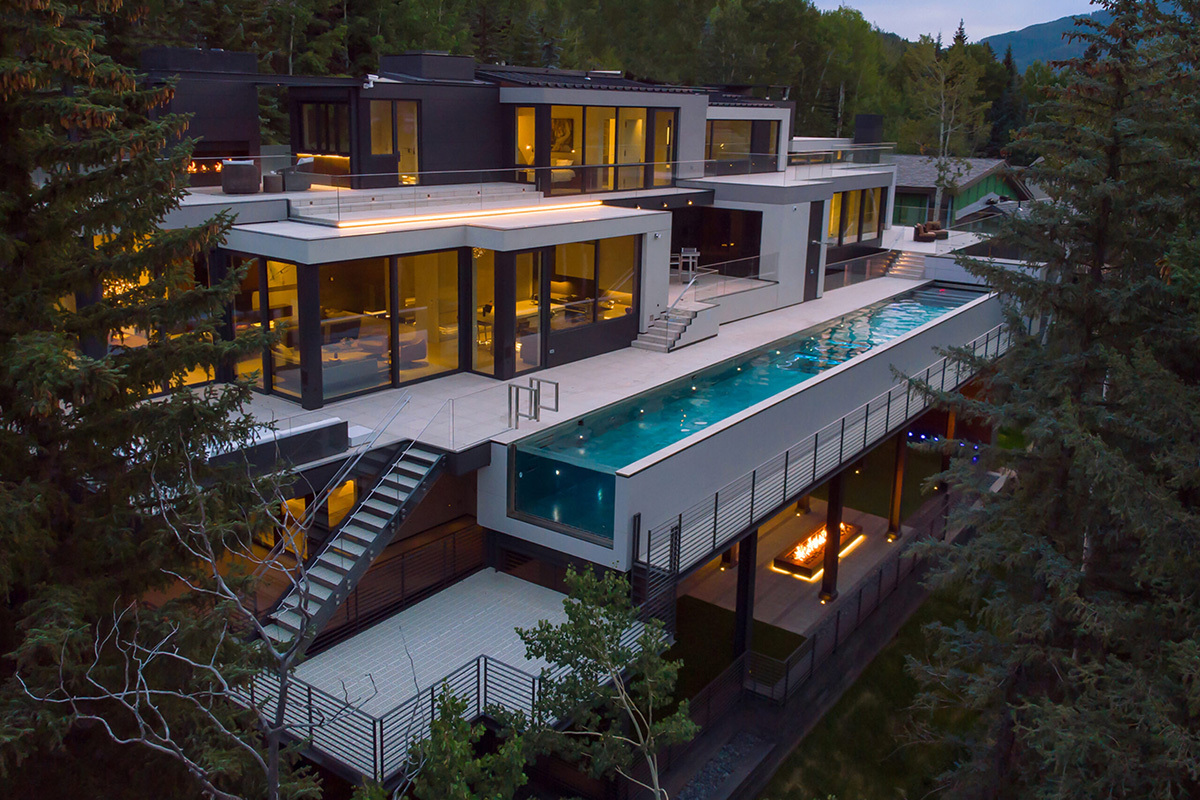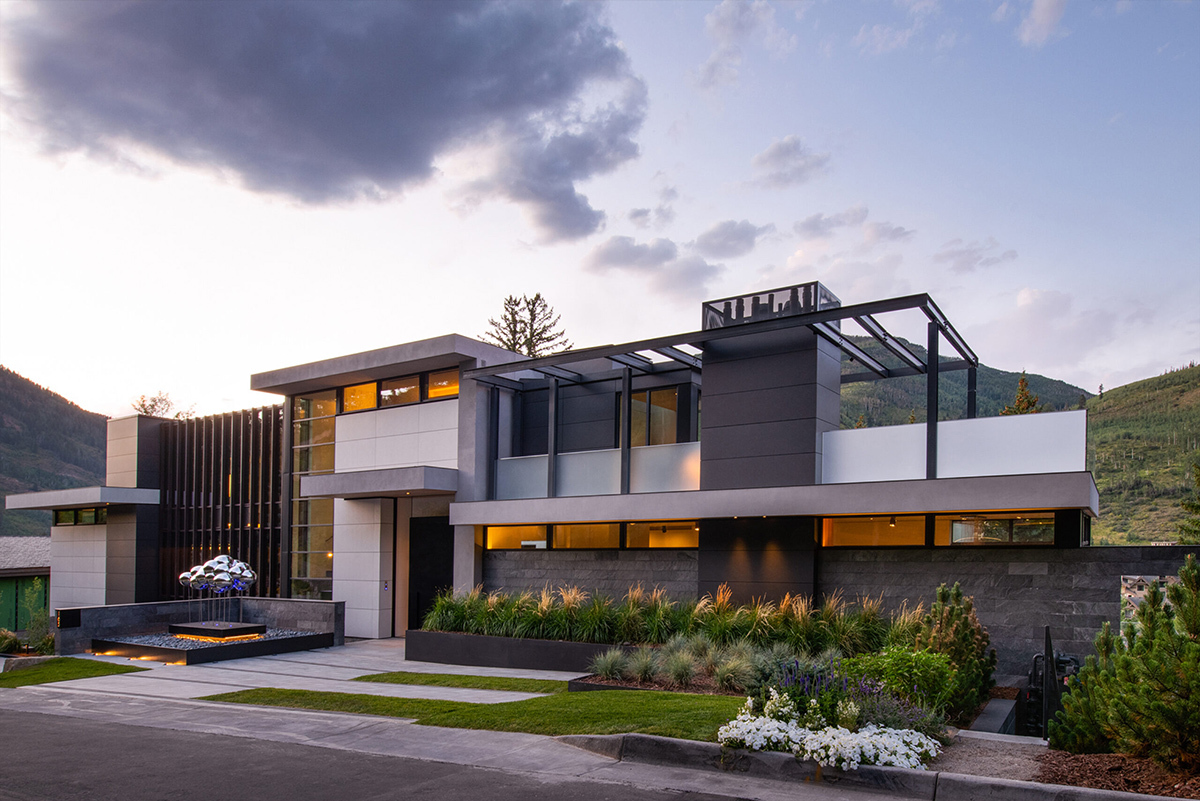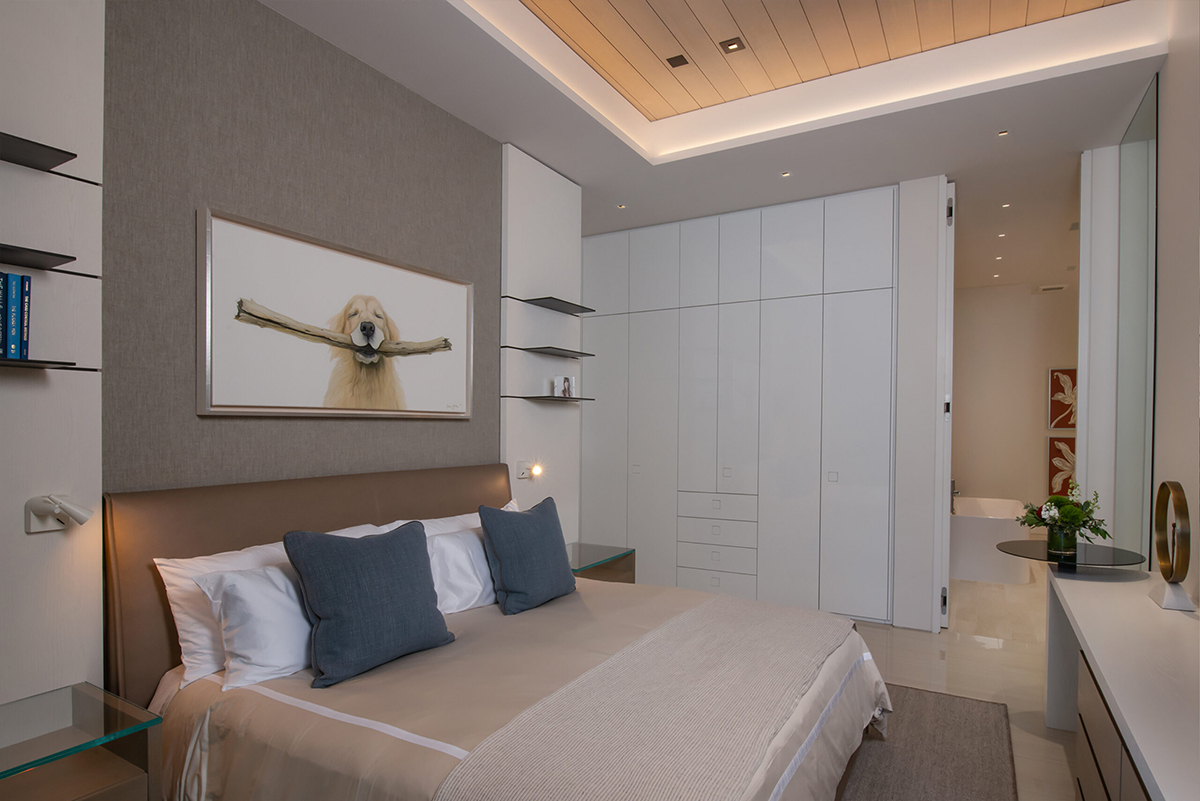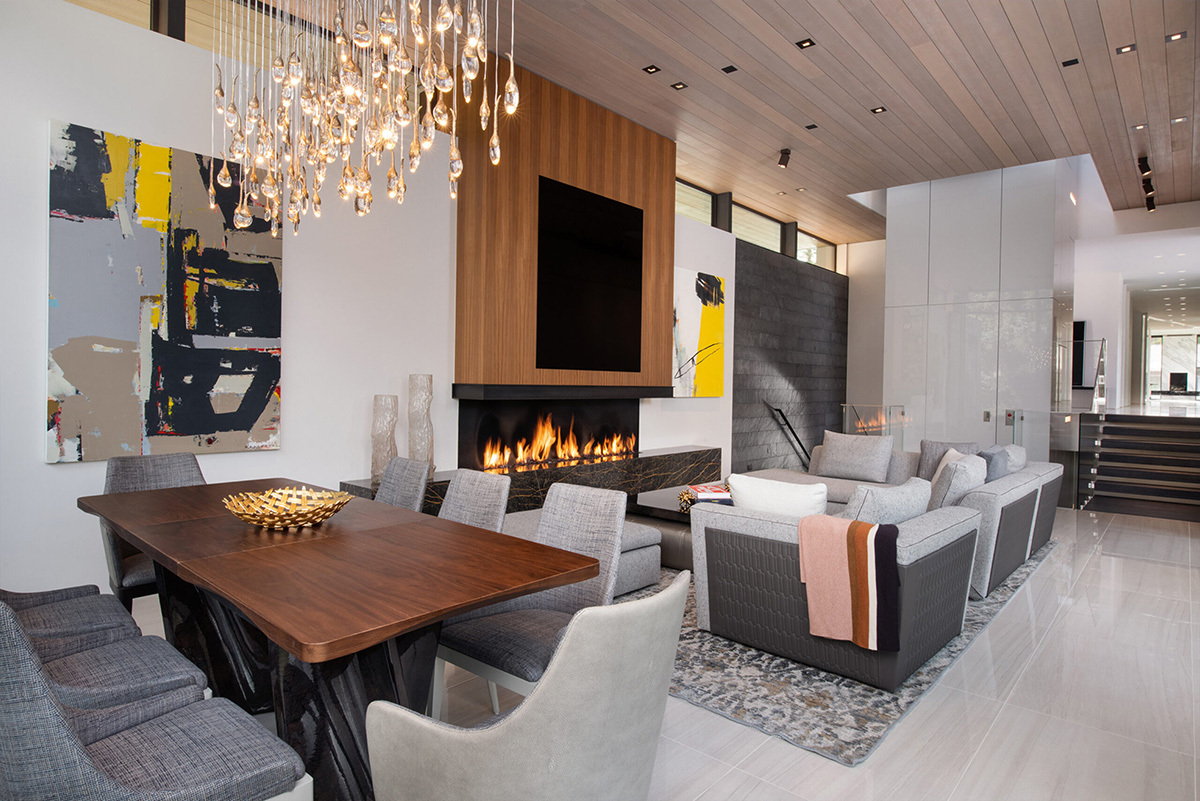 Designed with a Miami contemporary meets Mountain modern mentality, this exquisite estate is located on Vail Mountain just blocks away from Vail Village. The juxtaposition of rectilinear forms and strong asymmetric features correspond to the compelling landscape that surrounds the home. Sliding walls merge interior living areas with abundant exterior patios and decks ensuring endless opportunity to glimpse views of the stunning Gore Range. Exterior and interior lighting design details reflect the completely custom character of the home, providing intended purpose and individuality to each room.
Carefully selected and strategically located exterior lighting fixtures enhance architectural materiality and elevate the functionality of the outdoor spaces.
Color changing linear slots with directional monopoints give a playful pop to the two showroom garages.
Integrated linear light details wrap the corners of the elevator shaft at each level's landing, accentuating the sculptural quality of this central anchor.
Indirect lighting and minimal recessed lighting details at the spa promote ultimate relaxation, while ambient and functional lighting details in the kitchen, bedrooms, and bathrooms provide adequate lighting equally for both task and leisure.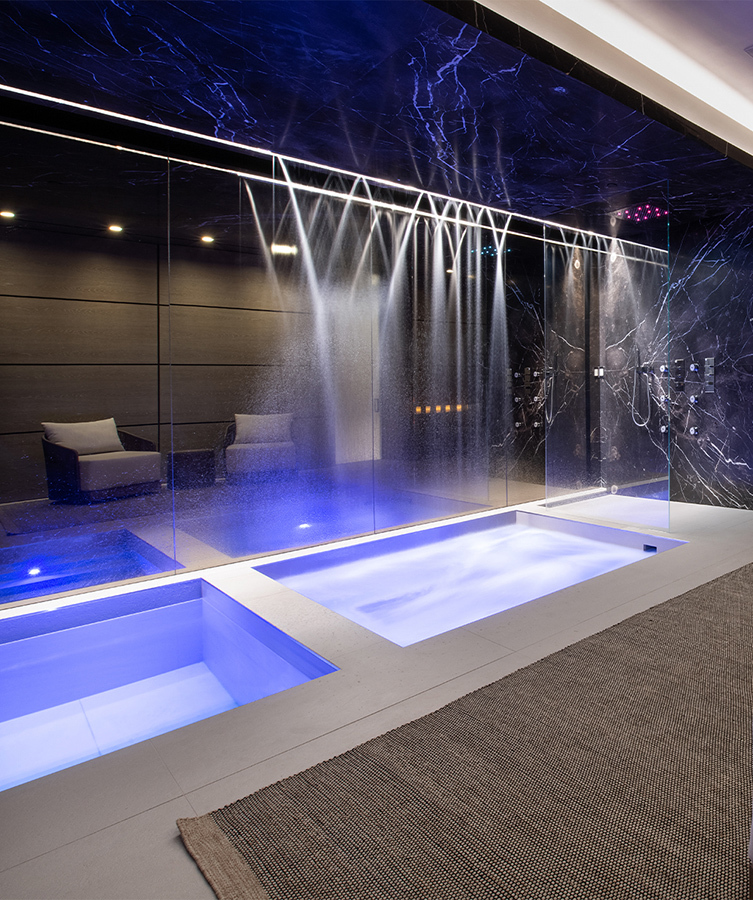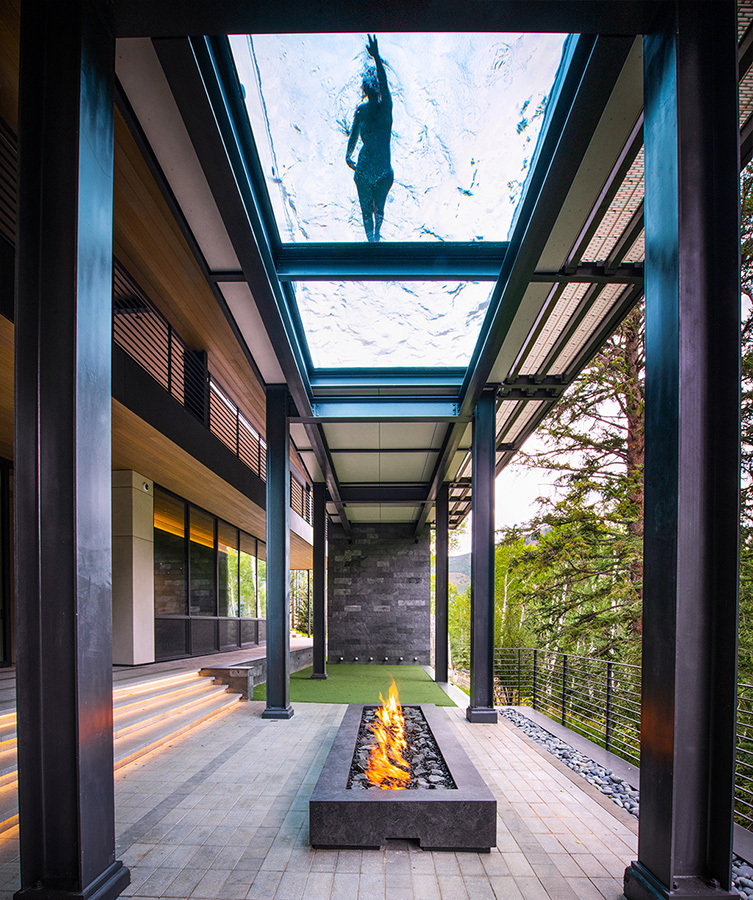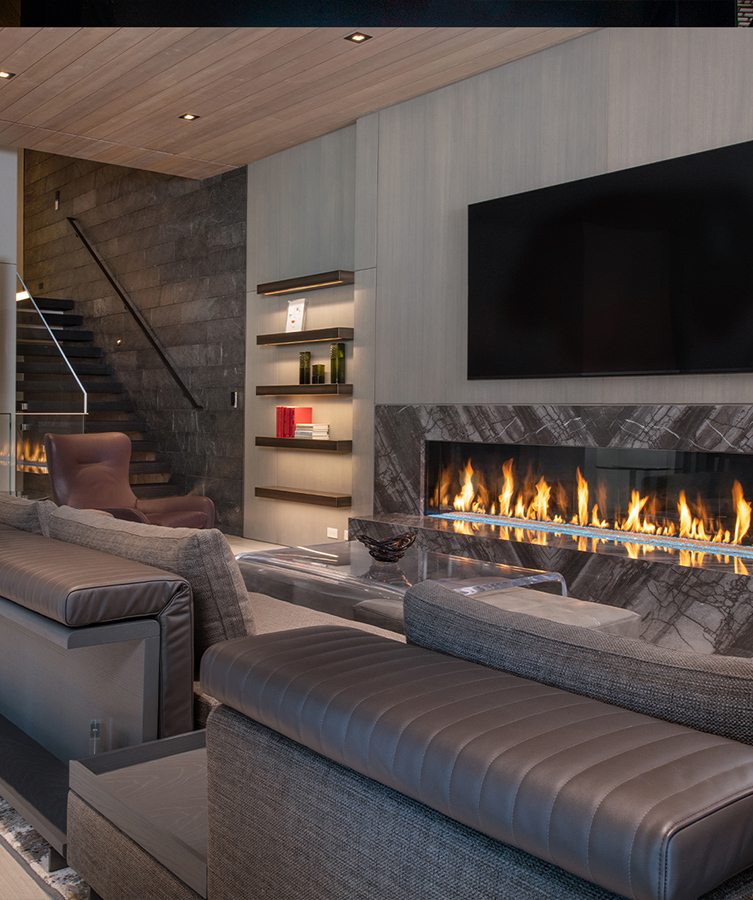 Related Projects