4 Keys to Trend-Proofing Hospitality Lighting & Design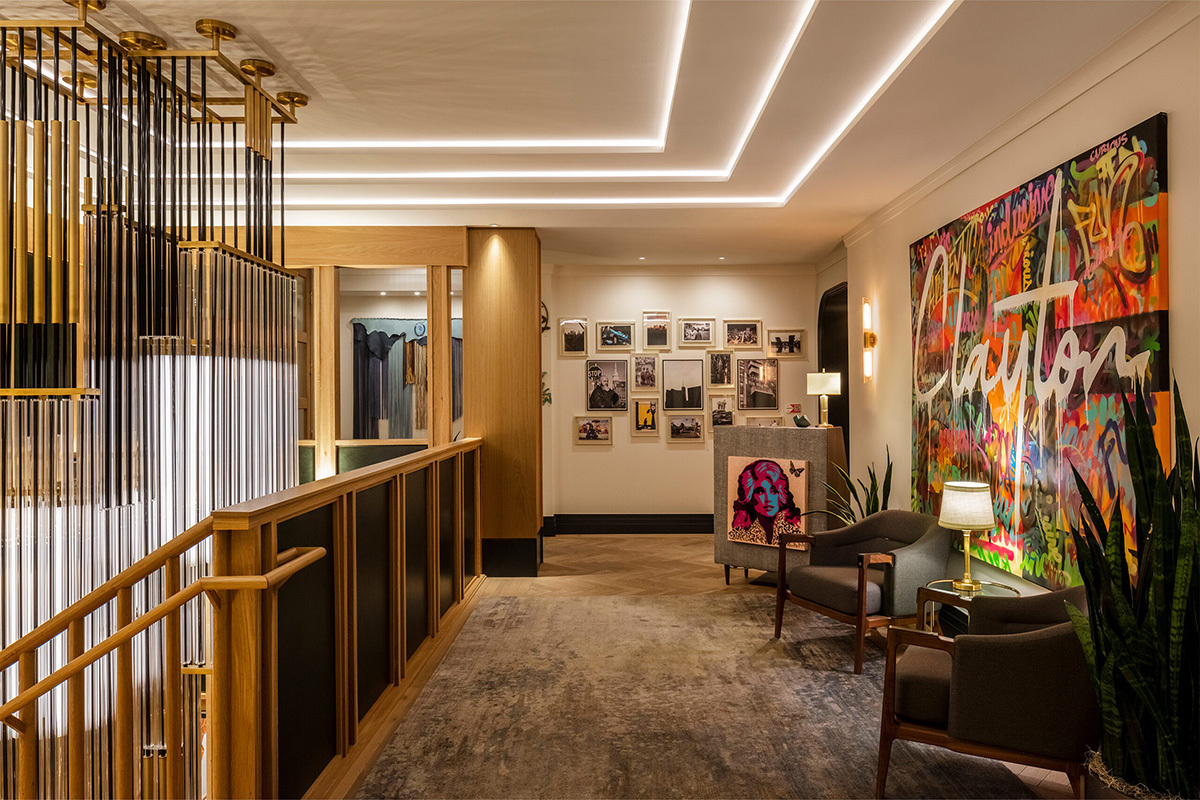 From exclusive boutique properties like the Clayton Members Club & Hotel here in Colorado to large convention hotels in markets like Las Vegas, successful hospitality design today is all about creating one-of-a-kind, place- and story-driven experiences that give people flexibility, choice and connection.
The modern traveler is more discerning than ever, inspiring operators and developers to envision evermore impactful design experiences. At the same time, getting new projects to pencil out in the current development environment (and then keeping spaces feeling fresh in our easily bored, always-sharing digital culture) has made it significantly more challenging to achieve experiences guests feel excited to return to again and again without breaking the bank.
So, what are the keys to achieving the ideal end-user experience without falling into the trap of trendy? What elements of a design help a space hold value over time?
These were just some of the topics addressed at the recent Bisnow Future of Denver Hospitality, Mixed Use and Retail event in Cherry Creek. LS Group Principal/Partner Sarah Erickson had the opportunity to participate in the panel and found these conversations reinforced what the LS Group team considers key considerations for achieving memorable, future-proof hospitality design.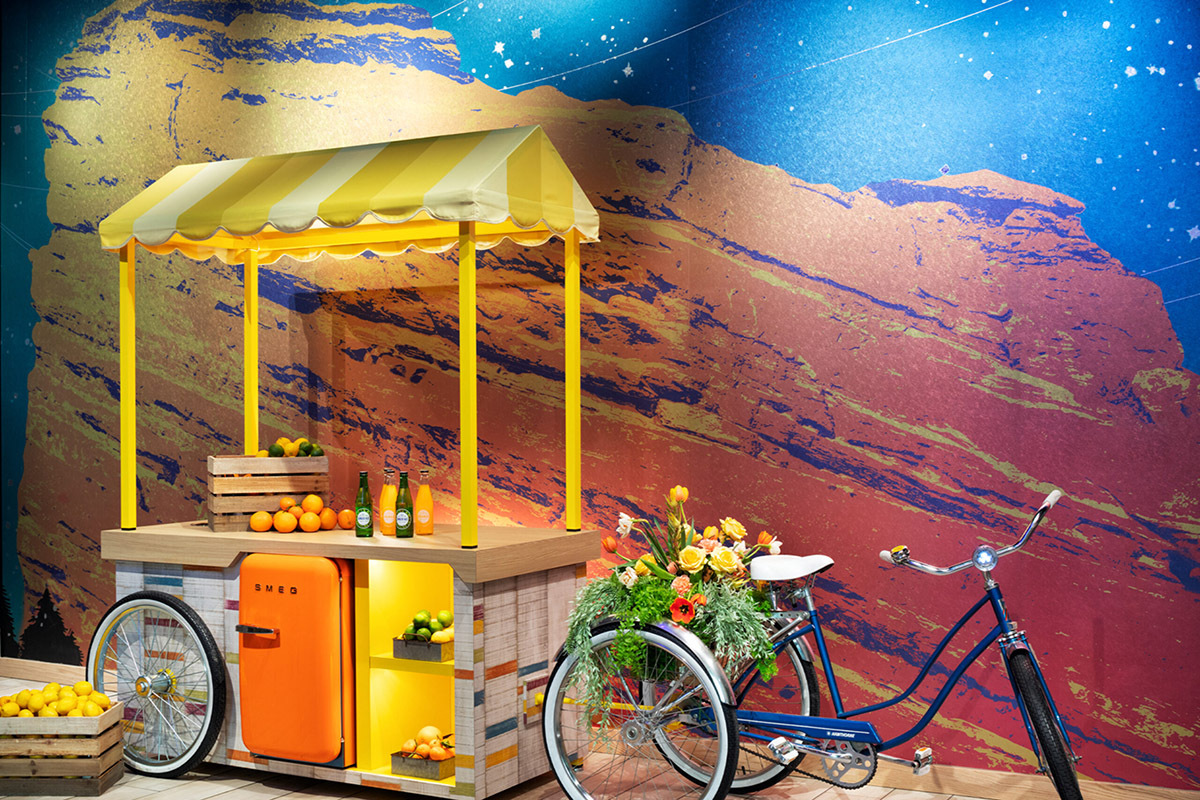 Focus on Telling a Story vs. Creating a Moment
Immersive, experience-driven design has always been important in resort and hospitality work, but it's taken on a new importance for the modern traveler. With an entire world of stunning hospitality photos and video available at the touch of a button, traveler expectations have naturally evolved. They want something that feels fresh and new every time they walk through the door. For this reason, rather than focusing on a single, Instagrammable moment, the best hospitality environments now focus more on articulating a strong point of view, often tied to a specific place and a clearly defined story. The earlier the entire project team can align on that story, the more effective the outcomes and the greater chance the design can facilitate a series of moments that add up to an unforgettable experience – something guests want to come back to again and again.
Feeling and mood are inexorably linked to the lighting in a particular space, so the lighting story should be inherent to programming and design of the end-user experience of both the architecture and interiors. When we're working with the interiors and architecture teams, we first seek to understand how they want people to feel in the space. Brooding or light? Sexy or vibrant? Integrated at the beginning of a project, lighting can dramatically enhance the architecture and interiors in a way that reinforces the story of that environment.
Highlighting elements of the architecture or interiors can also create movement, advancing the story, showing people subtly where to sit and stay a while, what to notice in the design, where to move, how to do what the design wants them to do in that moment for the best possible experience.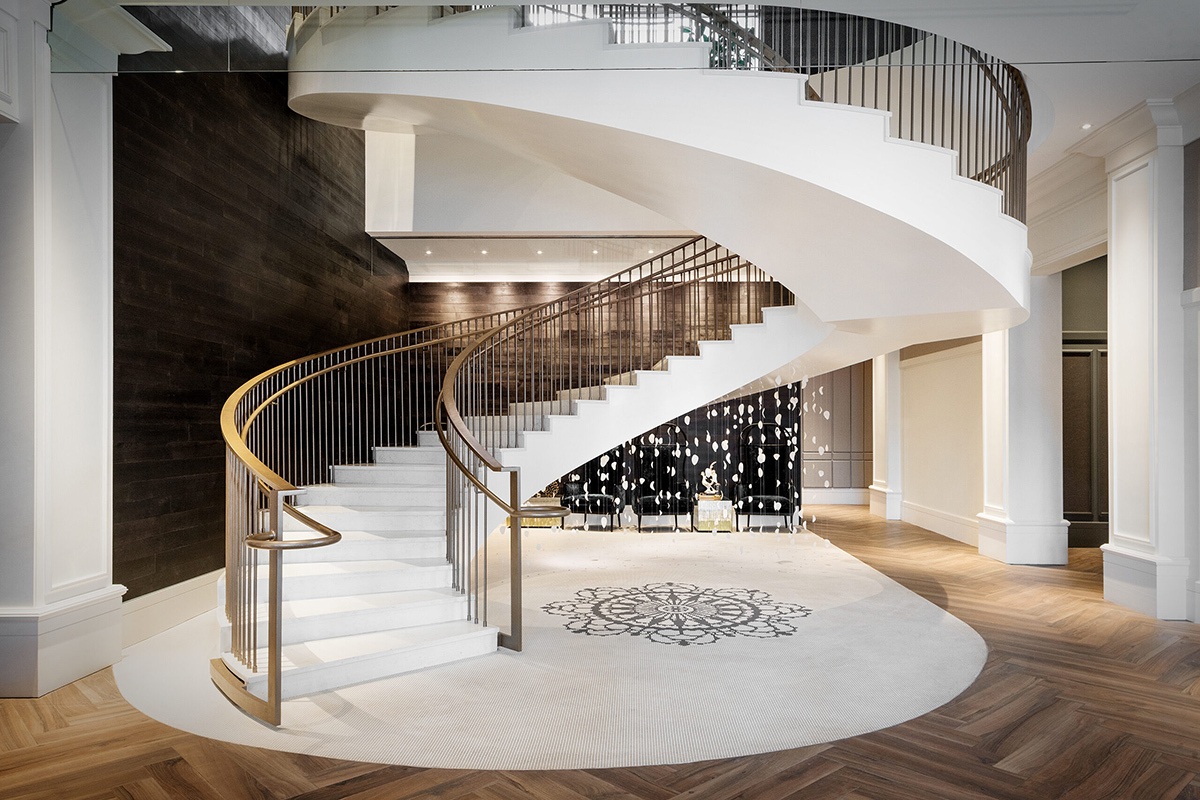 Determining Areas of Greatest Impact
Just as with any story, not every moment can – or should – be the climax. There will be times where the eye wants to rest and others where the goal is to wow. Understanding which elements of the project story will be most impactful to the end user allows us to design them in a way that is most effective for both the design and the project budget.
First impressions are crucial, so that moment when you walk through the doors and see the lobby for the first time tends to be important in setting the tone for the experience. (Therefore, more budget tends to go here.) Likewise, those areas where the guests will spend the most time – restaurants and retail, for example – tend to feature high-impact lighting such as a large decorative pendant or major light installation.
That's not to say other areas are forgotten. In fact, these areas benefit perhaps most strongly from a well-defined story as we're able to ensure even the simplest of lighting helps reinforce the desired experience.
Build in Adaptability to Support Both Change and Choice
The best way to ensure a design concept remains timeless is to build in the possibility of change and customization – from day to night or even from year to year. On the lighting side, that means providing as much control over the experience as possible.
When we're designing a space, we want the operator to have seamless control over elements such as which lights function together vs. separately, the color and tone of the experience during the day vs. at night, which allows the space to flex to not just with time, but also with the different uses in a 24-hour period. We want to build in as much choice as possible while – always – supporting that clearly articulated design story.

Create Intentional Opportunities for Connection
We're seeing two powerful trends emerge simultaneously post-COVID, which were reinforced by the developers on the Bisnow panel: people are craving social connection, but they also want friction-less experiences (so we're looking for both more people and less people).
For both trends, lighting can serve as an important guide in supporting the ideal experience. Brightness and contrast are powerful tools in helping people understand when to move through a space, where to stop briefly and where to gather. Ticket retrieval kiosks in a large arena, for example, may be brightly lit with a spotlights to support easy wayfinding. Lit art can be used to draw people through a space and encourage movement, especially through a corridor.
At the other end of the spectrum, lower light levels encourage people to pause, connect with one another and stay longer in a comfortable location. The more inviting, exciting and comfortable, the more time (and typically money) they will spend. In a hidden-but-not-secret cocktail lounge we recently did within a hotel, we used warm dim, fade-to-black technology to reinforce a sophisticated, secluded feel. Plush rounded booths were gently lit with uplighting from behind and a pendant above, washing patrons in a champagne glow, every detail encouraging them to linger.
Regardless of whether the goal is to effectively move as many people through the space as possible or to set the tone for an unforgettable stay, the right lighting – well-planned with an eye towards story, functionality and flexibility – can truly be a design team's secret weapon in creating a space that will stand the test of time.