Frequently Asked Questions in Custom Home Lighting Design – The Design Process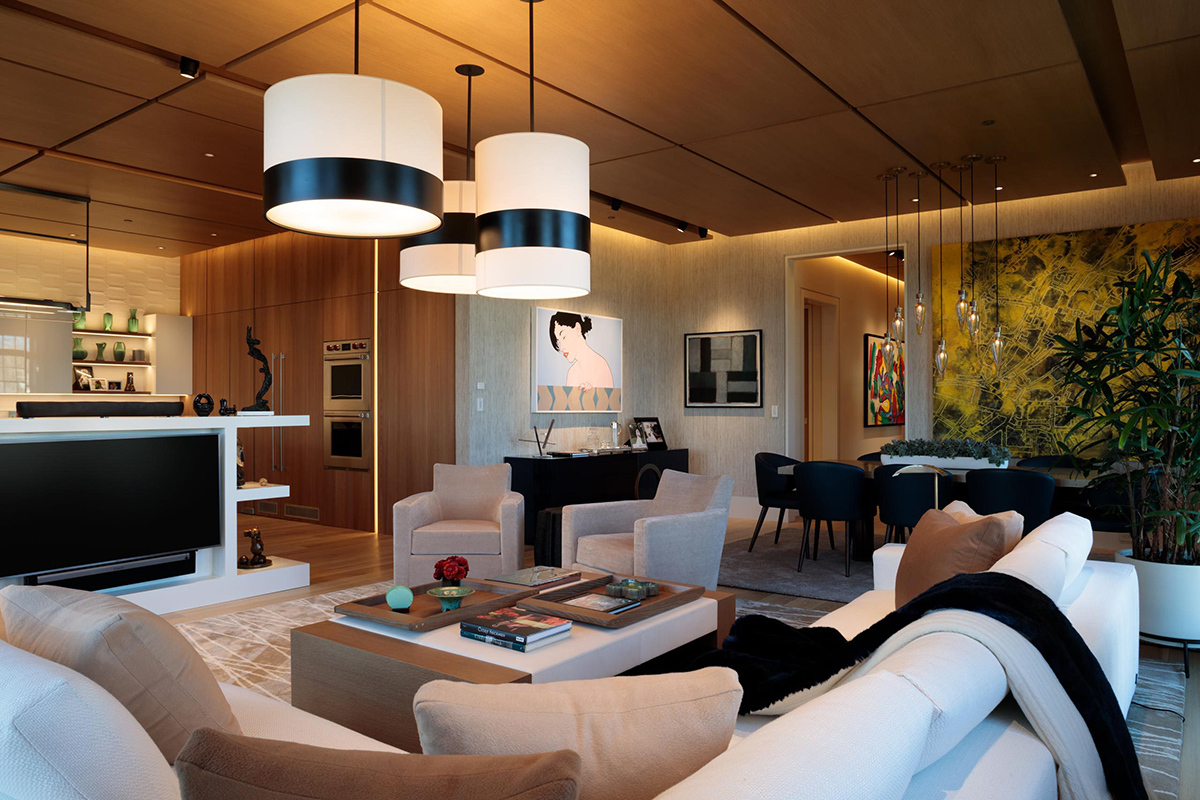 We get it, design processes can be difficult to conceptualize. The route from preliminary concepts to installation – making your ideal lighting program a reality – is charted by strong communication and a deep understanding of what you want out of the process before we begin. In a previous installment, we answered some often-asked questions about what to know before getting started with a lighting designer, so, now it's time to get into the process: what to expect, how we work together, and how you can get the most from your design.
Great, I'm working with a lighting designer! How does the design process begin?
As you know by now, lighting plays a crucial role in the experience of a space. Beyond the look of the fixtures themselves, lighting can help you highlight a particular focal point or feature in a room.
Exploratory conversations up front are key. We want to understand your vision and goals as well as any themes that will be incorporated within the architectural elements or interiors, including art, furniture, and other fixtures and appliances. And it's not just the tone and feel that matter, we work to fully understand the intended use of the lighting in a space, whether practical or visual, ambient or accent.
Once we understand the design fundamentals and direction, we envision the design for review, creating schematics and gathering conceptual and visual inspiration to present to clients. Think: architectural drawings with a mood board to demonstrate the technical and aesthetic. This approach allows clients to see the designs and make changes as needed before procurement/ installation begins.
How do you collaborate with my architect and interior design team?
Integrated lighting that complements space (instead of competing with it) is our priority, so we place great value on working closely with project architects and interior designers.
By coordinating our plans from the beginning and assessing at milestones throughout the process, we ensure that space is designed with a sense of fluidity that promotes both functionality and aesthetic appeal.
We design lighting that not only considers the layout of furniture in a room but accentuates it – tailoring focus to specific areas, rather than simply providing general illumination. Through ongoing collaboration, site visits, and attention to mechanical or architectural changes through construction, we work to ensure that our clients' intentions and design intent are fully realized. This way, we know everything will work together and we won't run into any "but I thought we had a fixture here" situations.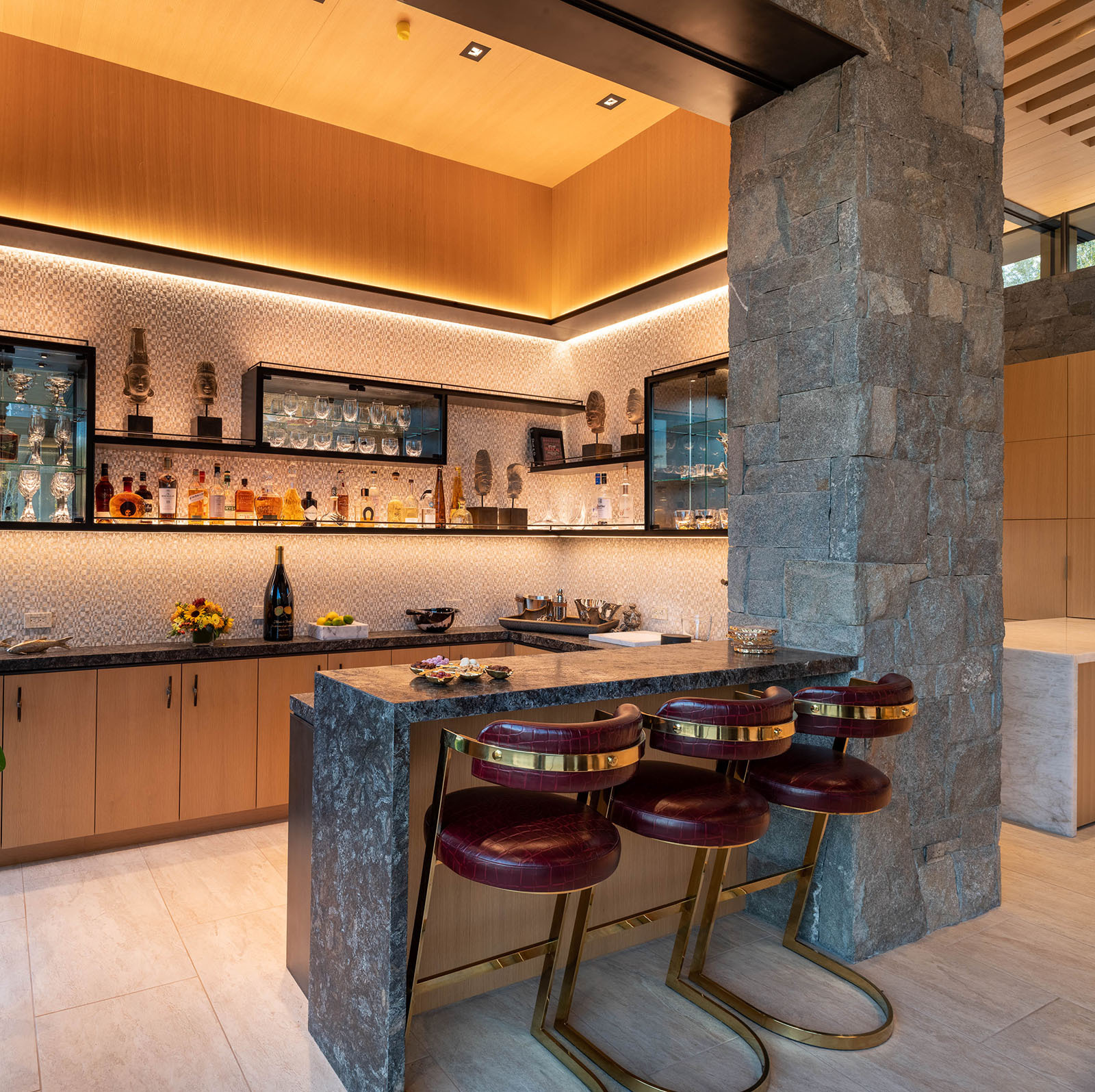 I want to add style without going overboard. How can I create high-impact moments without veering into Vegas territory?
Much of the value of great lighting design is found not in those big, showy moments (though those can be fun in moderation), but rather in the carefully orchestrated details that make the experience. In many instances, that might be creating moments where you can feel lighting, but not necessarily see a fixture. Elegance lives in the small details, like a well-lit shelf or under-lighting on cabinets. These can make all the difference in the impact and the feel of a space. Your LS Group designer will hand-pick each fixture for its specific application, determining whether it should blend in or stand out, making sure it will layer into the room appropriately and enhance the overall mood of the room. More fixtures do not always equate to an over-the-top design. In residential spaces, keeping visual contrast low to moderate is key, but that might be accomplished with more smaller fixtures at a lower wattage. The effect becomes that of a diffused glow versus a single harsh, high-contrast overhead light. Lighting is not a solo instrument; it is a symphony.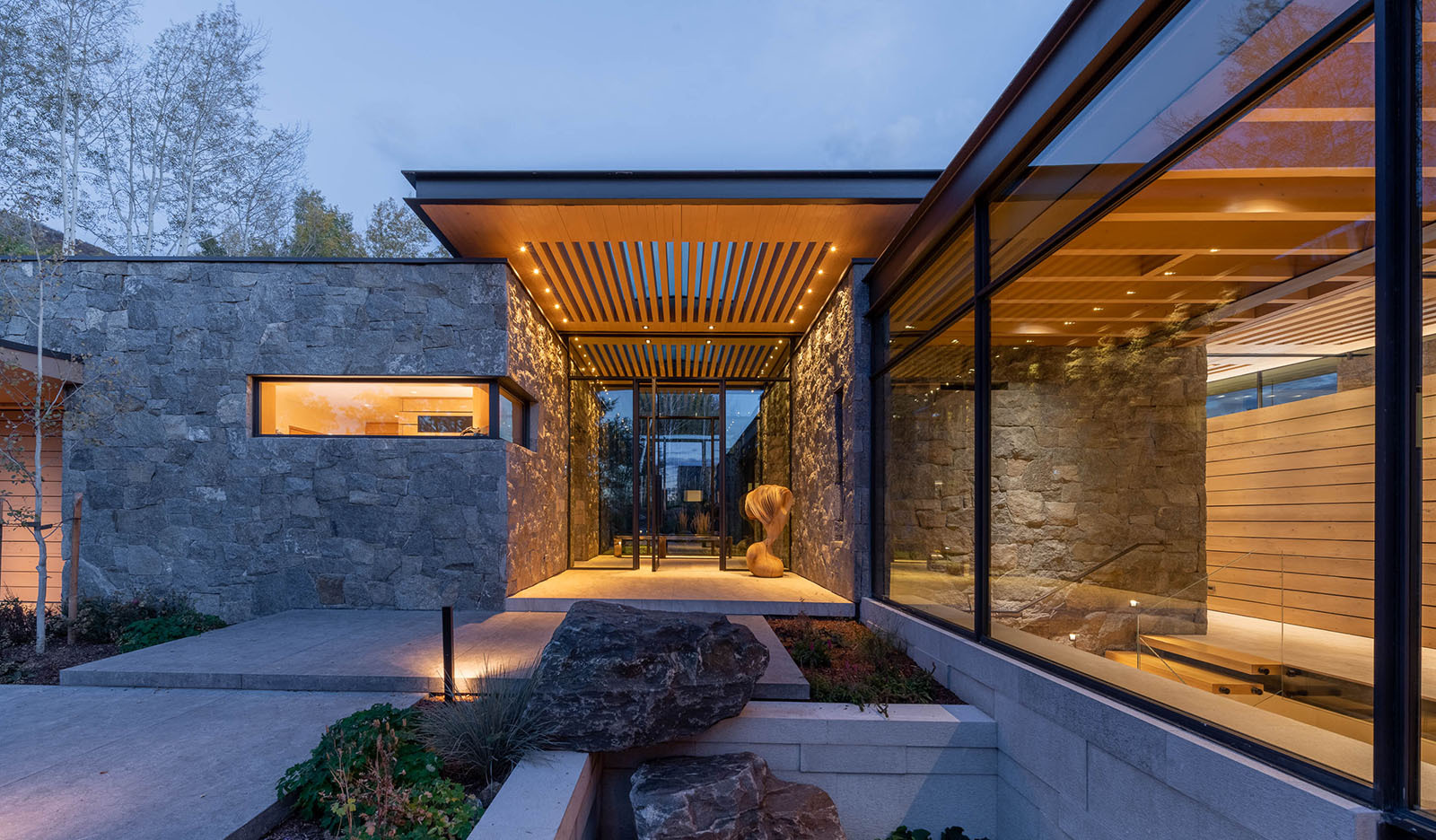 What are some low-investment, high-impact lighting opportunities?
Though our goal with a comprehensive lighting design strategy is to prioritize main living spaces first, there are spaces where thoughtful lighting can make an outsized impact. The front entry is important, both inside and out, as it defines your guests' first impression of the space.
From the interior, the light cast from an impactful pendant can make a space feel welcoming. On the exterior, lighting can help create a focal point for homes where a driveway or walkway doesn't naturally draw the eye up to the front door (like in a circular drive).
Additionally, up-lighting on an entry ceiling or on decorative columns can be visually transformative.
I want all my lighting on controls, but how do I ensure it stays simple and easy to operate?
When it comes to lighting controls, simplicity is key and less is more. We design lighting controls to be as intuitive as possible for our clients, making even the most complex lighting systems seem effortless.
Clean and intuitive designs should both minimize the steps needed for adjustments and offer clients customization options while avoiding unnecessary complications. Our team stays up to date on the latest advancements in lighting control technology, so we can offer control systems that meet the needs of everyone, no matter their level of technological savvy.
What if I want to make changes to my lighting or fixtures down the road?  
We recognize the importance of creating designs that are relatively trend-proof and timeless, so that you can enjoy your custom lighting for decades. Of course, even the most well-designed fixtures and controls will require some care and maintenance from time to time. We design lighting features with accessibility in mind so that maintaining a fixture or changing a bulb won't require a mini demolition.
Don't see your question here? Look out for future installments as we detail the process of lighting design, or reach out for more information. We'd love to hear from you!