Angel's View Residence
Steamboat, Colorado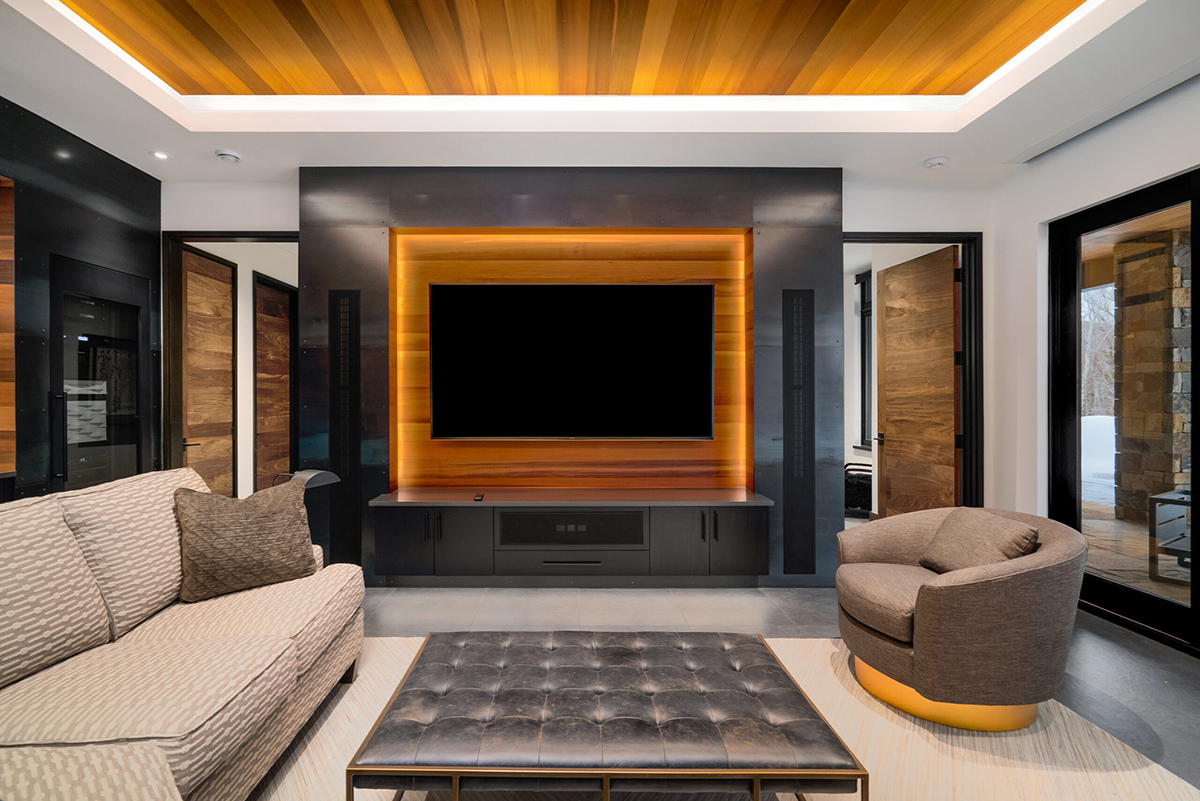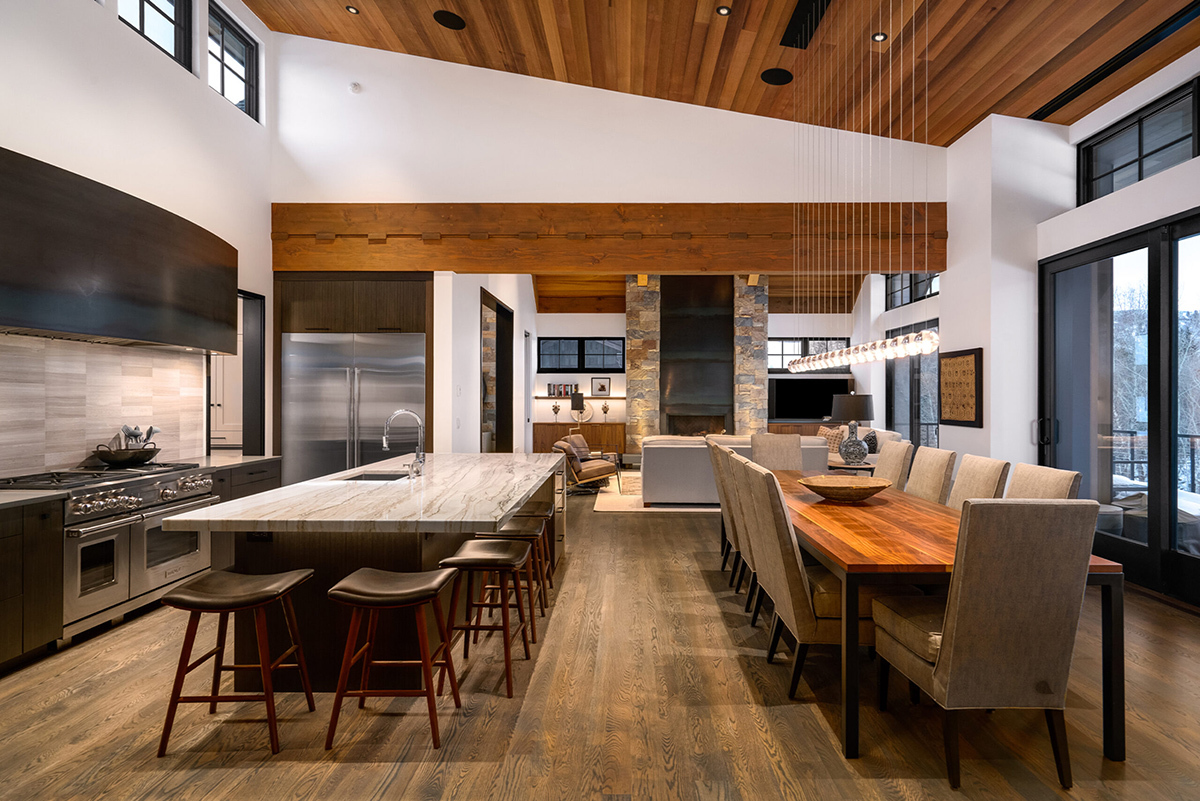 The Angel's View residence in Steamboat Springs, Colorado is a serene mountain retreat outfitted with a sophisticated color palette and rich wood accents. With clean lines and sloped ceilings, the home is a stunning setting for entertaining.
LS Group designed the interior lighting for this home, focusing first on making the larger entertainment spaces feel truly special and welcoming. Using distinct touches like integrated bar lighting and hidden fixtures in the architecture, the team created a seamless experience where ambient and task lighting come together to provide a warm, comfortable ambiance. Hanging pendants above a long dinner table add drama and interest to the open-plan kitchen and dining area.
The tall, angled ceilings in certain areas of the home created a unique challenge to integrate lighting that not only enhanced the interior architectural features, but also met the functional, everyday needs of the owners. The creativity and ingenuity of our designers allowed them to incorporate special details throughout and beautifully illuminate every room of this home.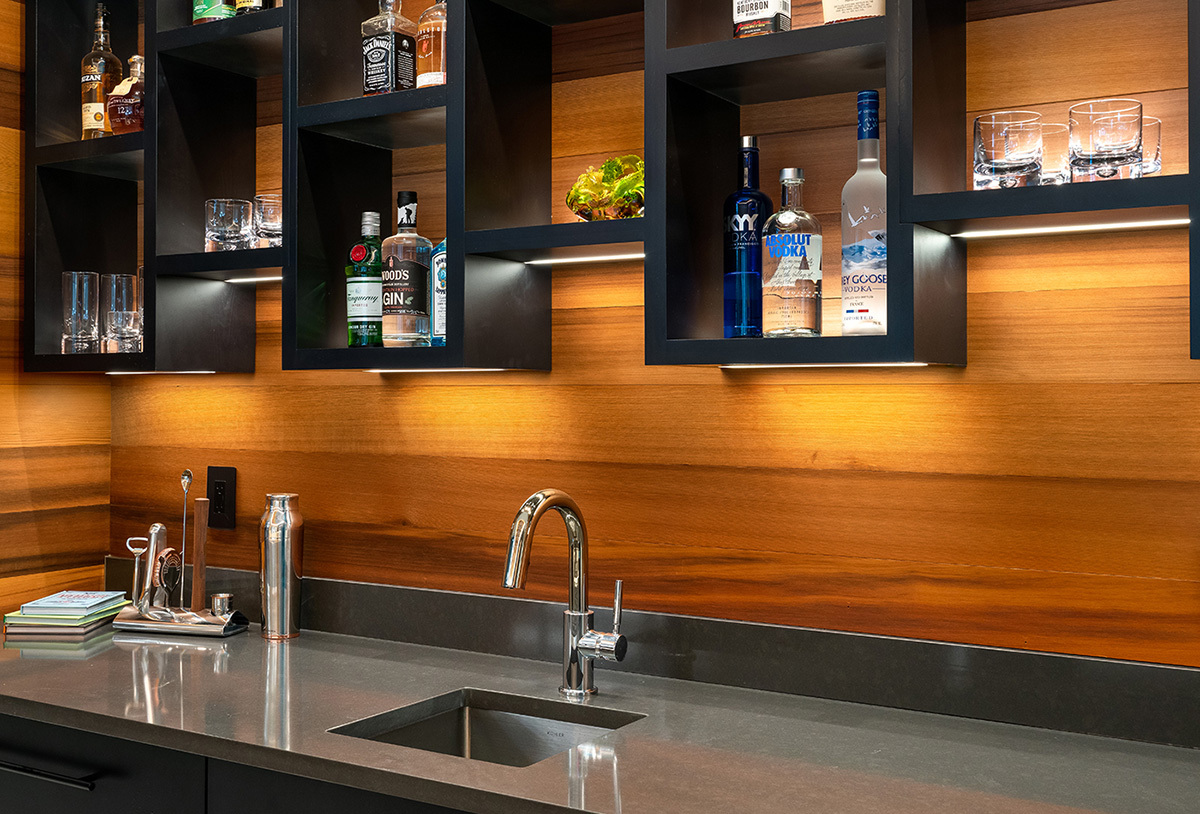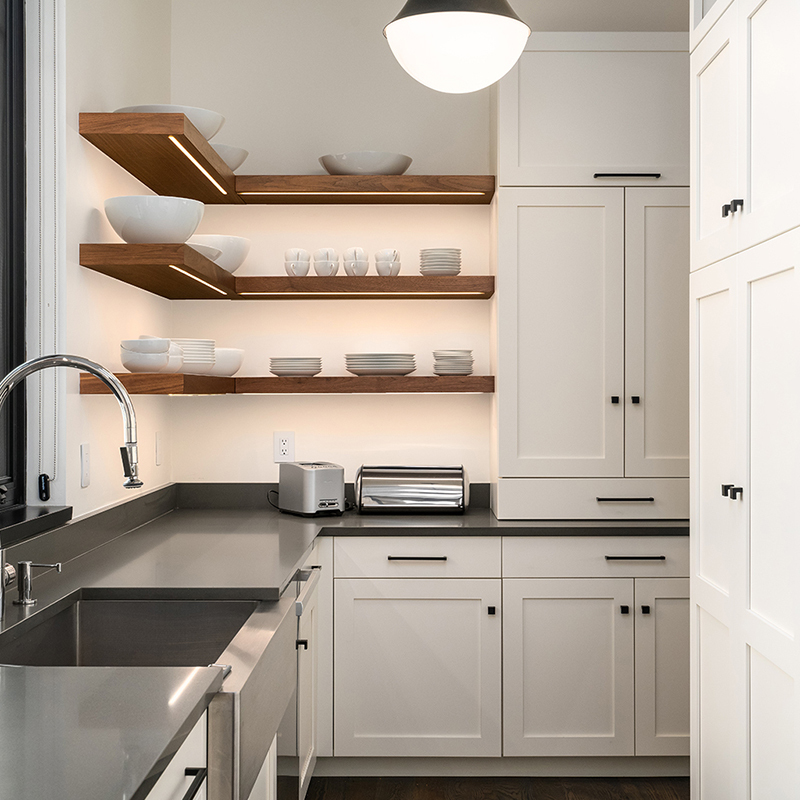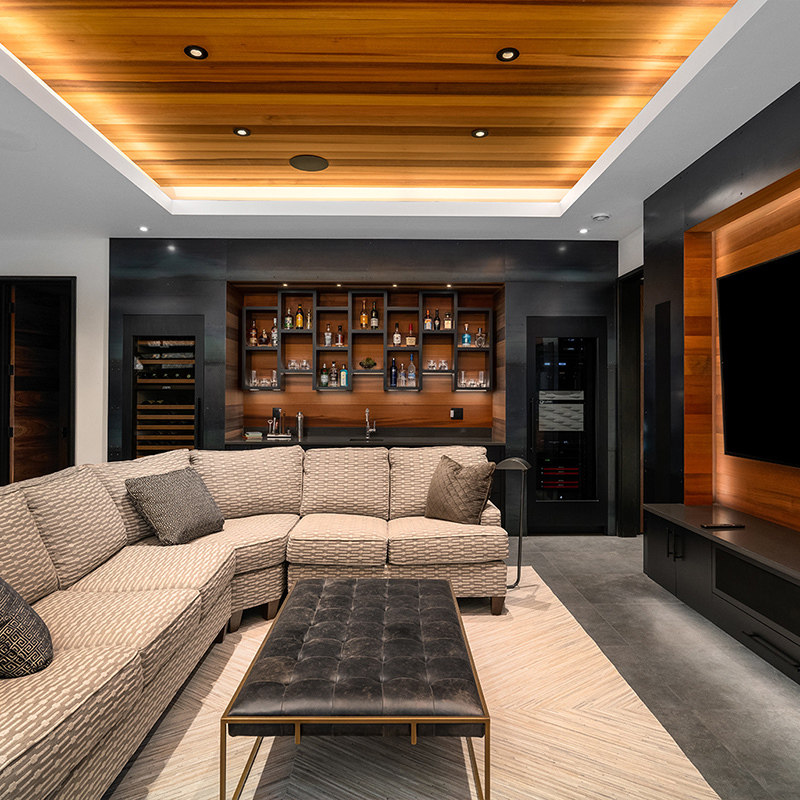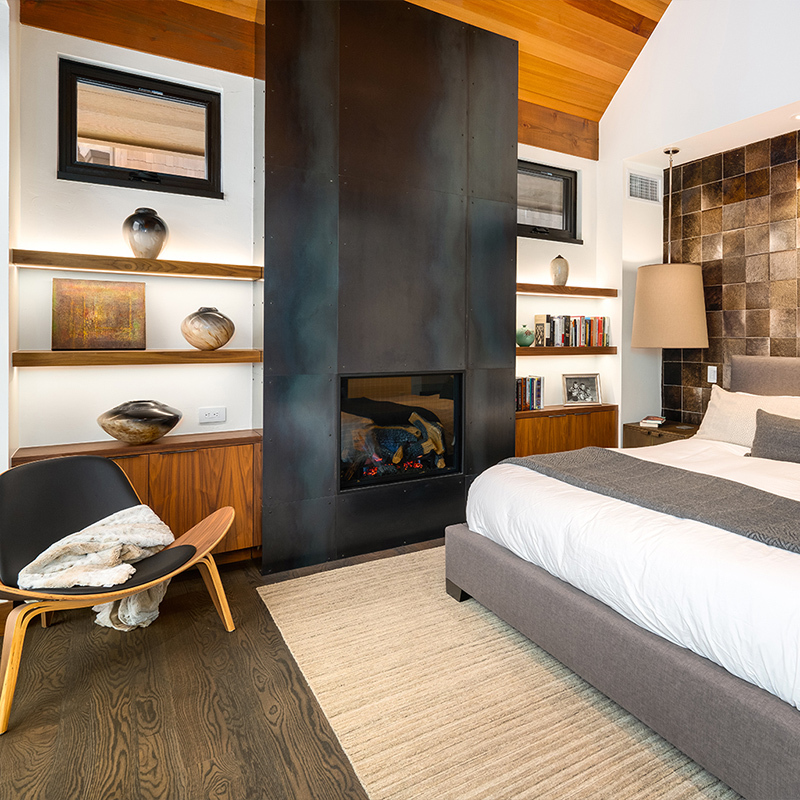 Related Projects