Frequently Asked Questions in Custom Home Lighting Design - Getting Started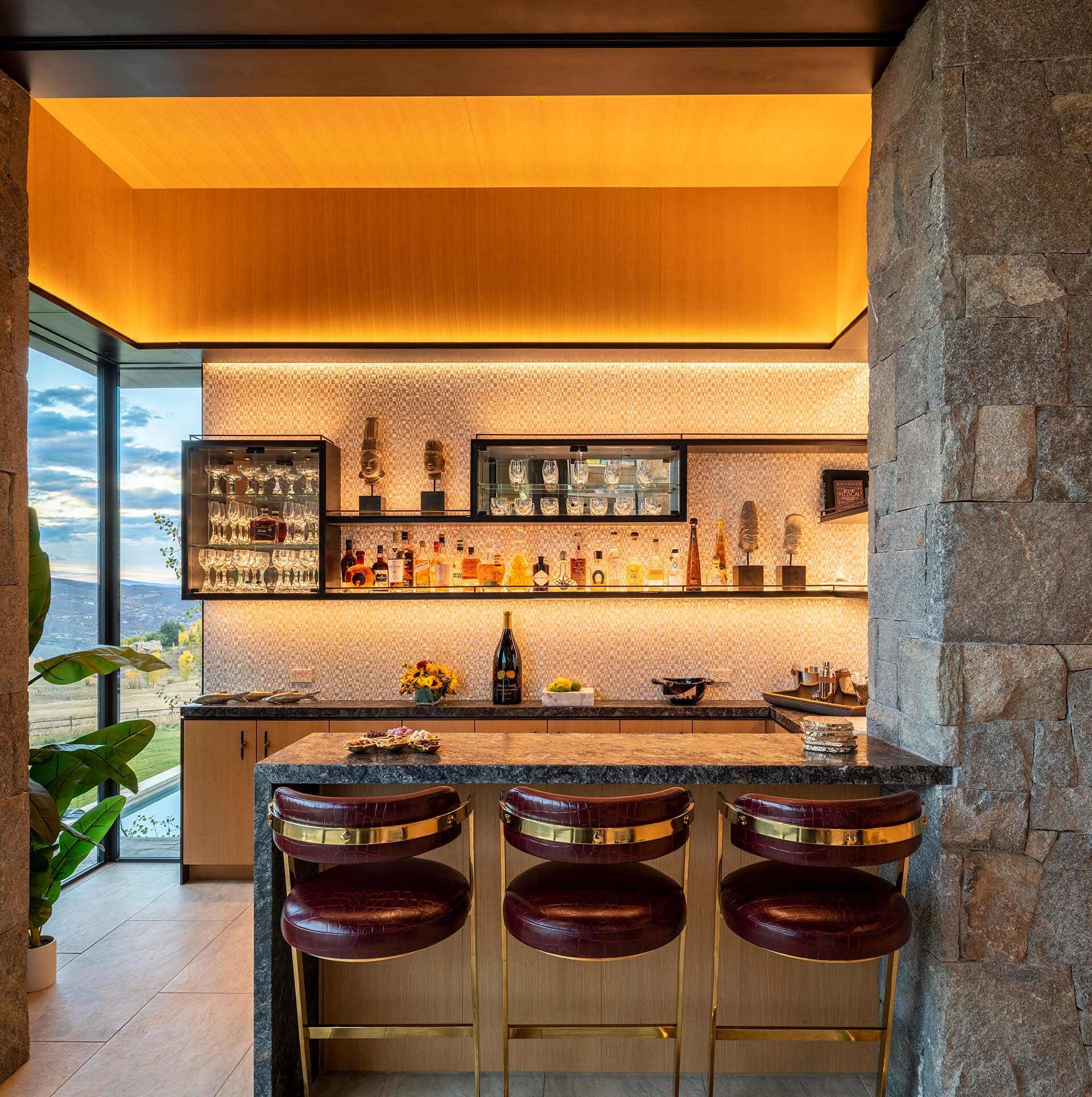 As luxury residential lighting designers, we often get questions from homeowners as they work through the process of customizing their homes. What exactly is a lighting strategy and how does it fit into the architecture and design process? When and how do I bring in a lighting team and how will it impact the cost of my project? With those frequently asked questions in mind, our team put together a quick primer on engaging a lighting design team for a custom home project.
I have an architect and an interior designer. Do I need a lighting designer?
Sometimes overlooked in traditional interior design, lighting is a vital part of home design, adding dimensionality and creating atmosphere, transforming what may have been an ordinary space into an extraordinary experience. While interior designers may have experience in selecting decorative and basic lighting fixtures for a space, a lighting design professional, like LS Group, customizes lighting solutions that consider technical details – from fixtures and bulbs to how light reflects on or is absorbed by surrounding surfaces.
For example, rather than simply specifying four downlights for a room, a lighting designer will be able to determine how much light each fixture will cast, where the light will fall and where focal points will be created and select the exact right fixtures for the application. That ability to dial in the lighting for specific applications is particularly important for maximizing the impact of design elements such as an art collection, for example.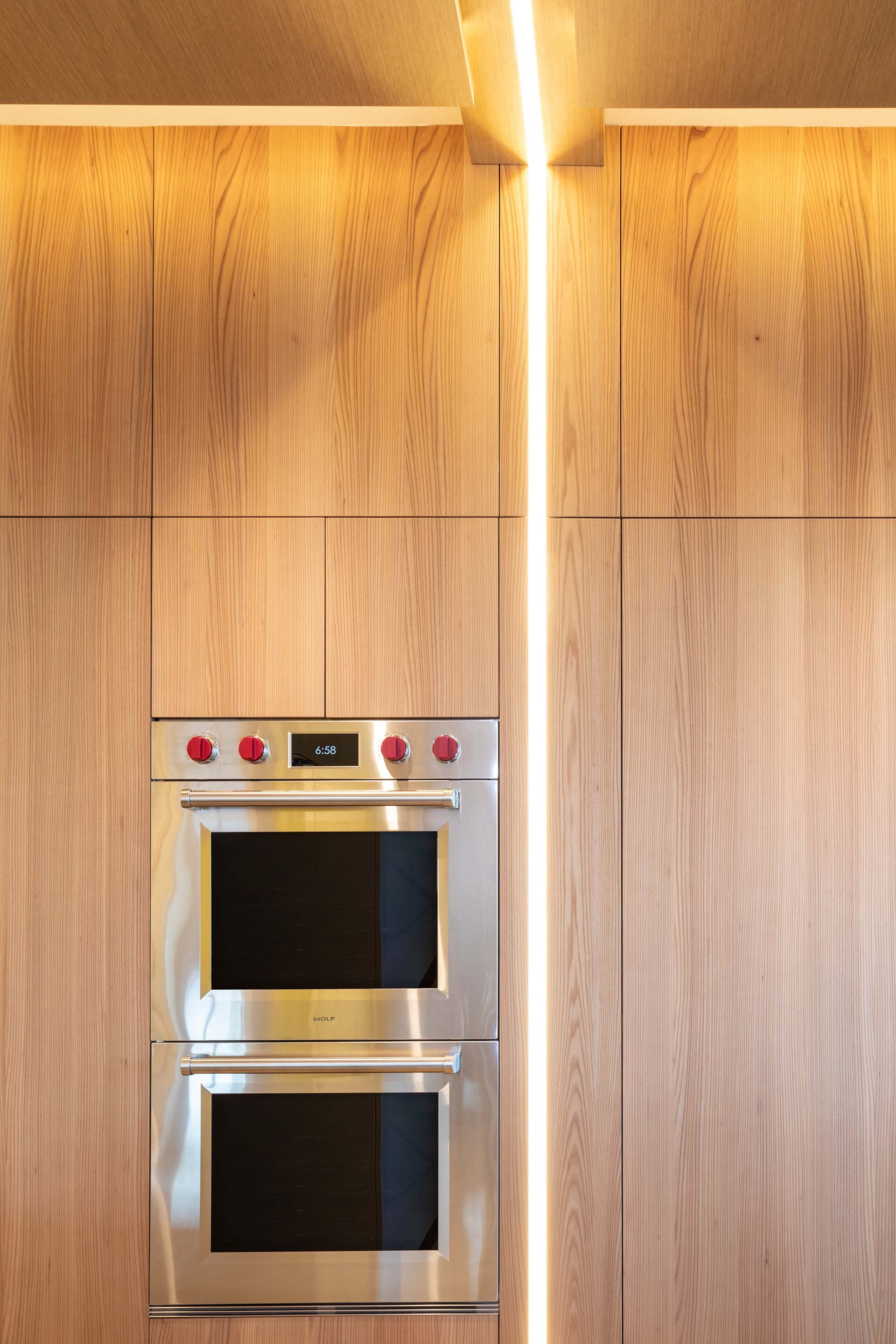 At what point in the design should I involve a lighting designer?
A typical lighting strategy discussion should happen toward the end of your architect's design development phase and prior to budgets being established. This is in order to effectively plan integrated lighting systems—architectural, recessed, track, pendants, etc.—through reflected ceiling plans and to align material costs with the design intent.
What is the process of engaging a lighting design team?
We begin the creative process by reviewing the architectural layout of a client's space, understanding any overall themes of the interior design and any unique considerations in terms of built design or decorative pieces.
Once a design foundation is established, we conceptualize the lighting strategy, create design documents and construction implementation; the construction administration phase is vital to our projects. 
Through a detailed fact-finding and planning phase, we work to ensure each lighting fixture is optimized, whether ambient—filling a space with general warmth—or accent—highlighting anything from art collections and interior design elements to architecture. For this process, collaboration with our clients to customize the space to their tastes and lifestyle is essential, addressing questions such as:
What are some examples of rooms or spaces you like or don't like to be in? What do you notice about the types of light in those rooms?
What activities or hobbies do you participate in on a day-to-day basis? For example, perhaps you work on a detailed craft in a certain room and should have task lighting some places and not others.
What lights do you tend to turn on in the evening? 
Do you like warm lamps or bright overhead lights?
How is the budget determined for a lighting design project?
Our approach to lighting design is proportionate to a home's architectural design and square footage. Not surprisingly, as with architecture or interiors, our fees for the design portion are dependent on how large a space is and how complex the architectural elements are. We design to the budgets set out by our clients and can even advise on setting a budget for lighting fixtures and installation based on our vast experience across a range of homes with varying levels of complexity. Depending on budget and scope, we can then concentrate the majority of the high-impact design elements on a home's central spaces or enhance intricate details within a residence's architecture or interior design.
Investing in a detailed and well-planned lighting strategy executed by an experienced lighting designer can make a huge difference in elevating a custom home project. A resourceful lighting design team can offer creative solutions to meet any project budget and even reduce construction and/or operational costs through an early understanding of client expectations and goals, avoiding design pitfalls like incorrect lighting installation.
The bottom line is that every home is unique, and we are dedicated to tailoring our lighting design services and budget to meet each clients' specific needs to create a custom lighting solution that enhances the beauty and functionality of the home.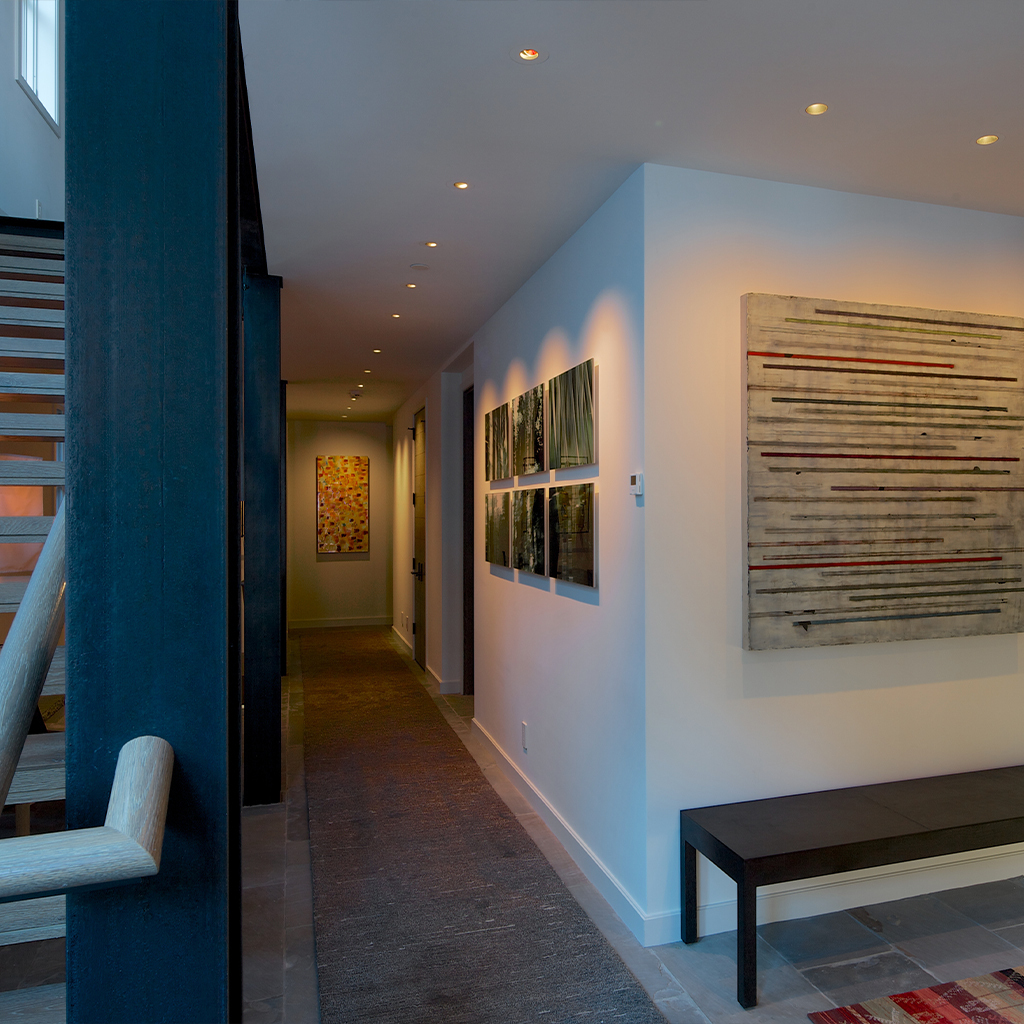 I want to be able to control the lighting in my home from wherever I am, but I don't want anything complicated. How do lighting controls work within the design?
The lighting design and controls industry is constantly changing (all the more reason to engage with a team who is up on the latest advances). For example, where once a lighting controls system may have been cumbersome or required special training, we now have the ability to design intuitive, easily operated systems that allow us to program fixtures at the touch of a button to automatically adjust their light levels depending on the time of day or for special events. Most often, these controls are built into a lighting design for ease of use.
In addition to advising on overall lighting design, we typically consult on lighting control systems. Creating simple-to-use and purpose-driven manual or digital controls can simplify homeowner's day-to-day living as they experience their new space. These systems additionally offer significant peace-of-mind for residents who may have multiple homes and want the ability to turn lights on or off or monitor their home while they're away.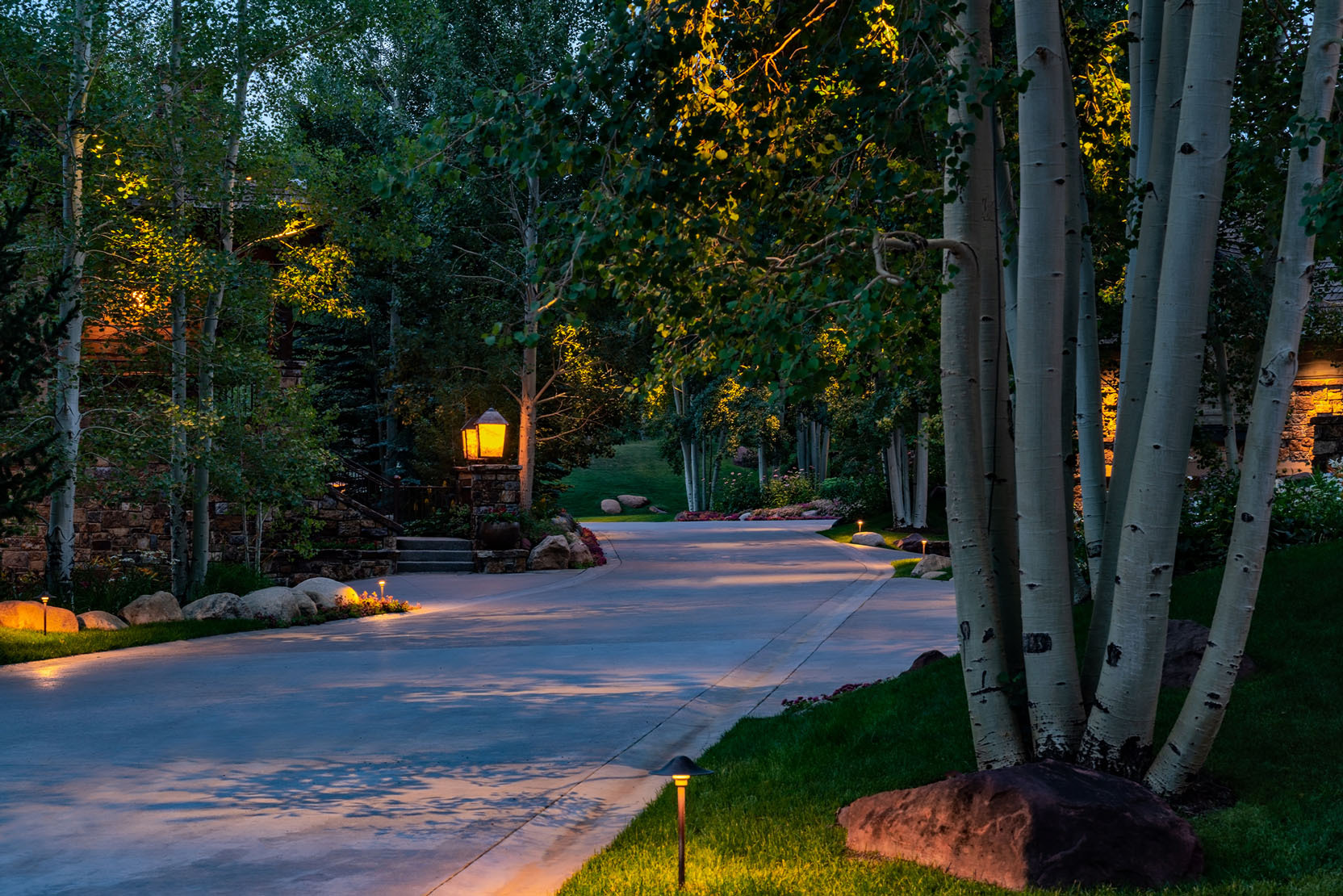 Do you do just light interiors or exteriors and landscaping as well?
As the first impression for any home, exterior lighting can significantly elevate the home's design and connect the interior and exterior experience with intentionality. Alongside landscape architects, we can design a program of layered outdoor lighting that enhances usability, safety and aesthetic appeal, emphasizing the varying textures of plants, trees and hardscape elements. As with interior lighting, it's not just the presence of a light, but the type, placement, color and impact that make all the difference. With a great lighting plan, each element of the landscape has fixtures selected specifically to amplify its impact.
Have a question we haven't covered here? We'd love to hear from you! Feel free to reach out.