LS Group Receives 2019 Brilliance Award of Honour for The Elizabeth Hotel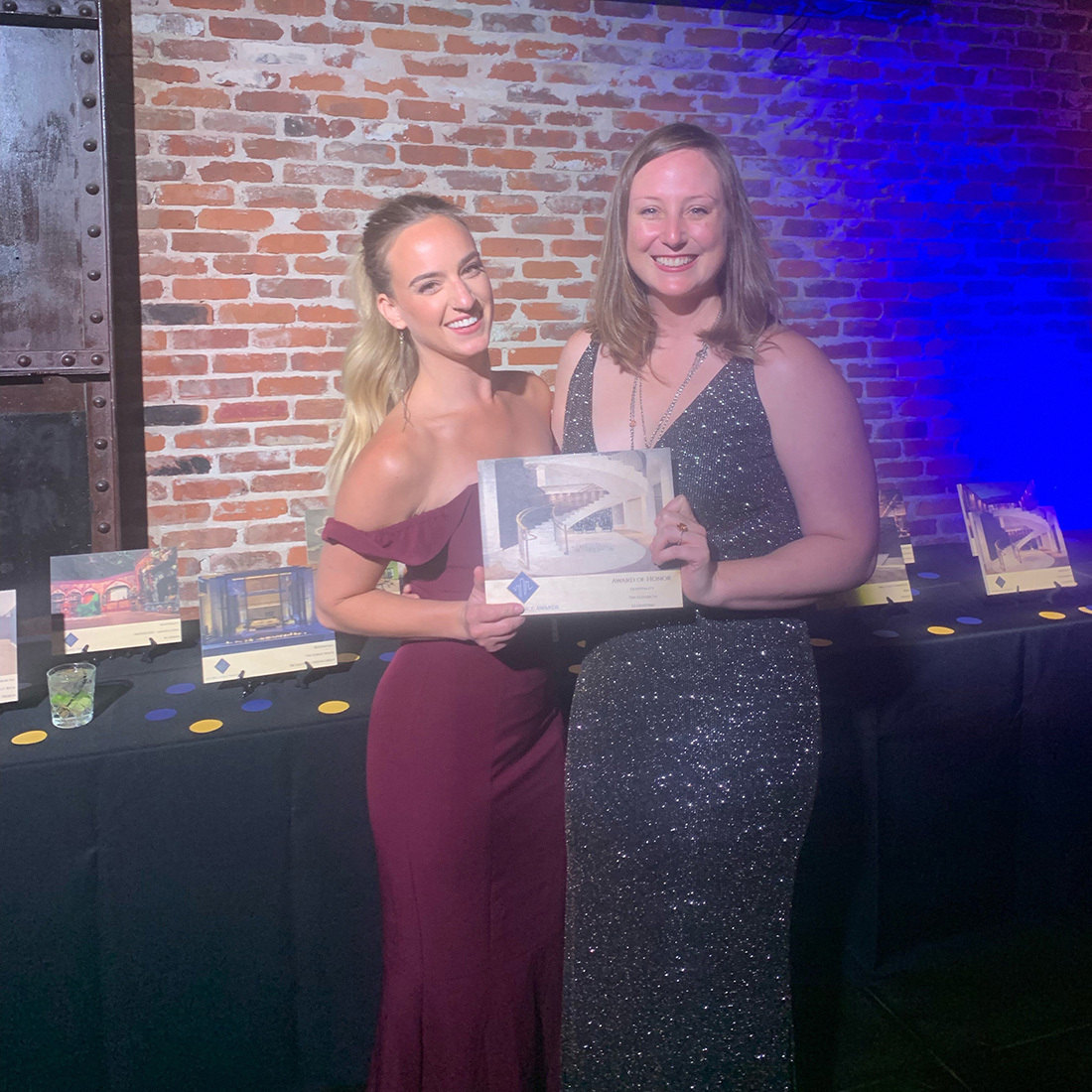 During the 5th Rocky Mountain based Brilliance Awards Ceremony, held Friday September 23rd at Mile High Station, LS Group received the Hospitality Project Category Award of Honour for The Elizabeth, Marriot Autograph Collection in Fort Collins.
This new one-of-a-kind 5-story hotel in the heart of Old Town Fort Collins was developed with a leading intention: to encourage exploration within the hip, outdoorsy, music-centric community rooted in quaint, small agricultural town vibes. A merging of dichotomies is experienced throughout this 164-room hotel: legacy and modern, elegant and raw, solitude and societal, relaxation and excitement. Enticing amenity and culinary spaces encourage communal activity while carefully curated rooms offer reprieve after a long day enjoying the local attractions. Local musician's guitars displayed in a music library and a Colorado State University themed suite are two of the local touches that help tie this grandeur hotel to its eclectic and already established community.
What are you waiting for? Plan a visit to Fort Collins and experience the "brilliance" that is the Elizabeth firsthand!