7908 Aspen
Aspen, Colorado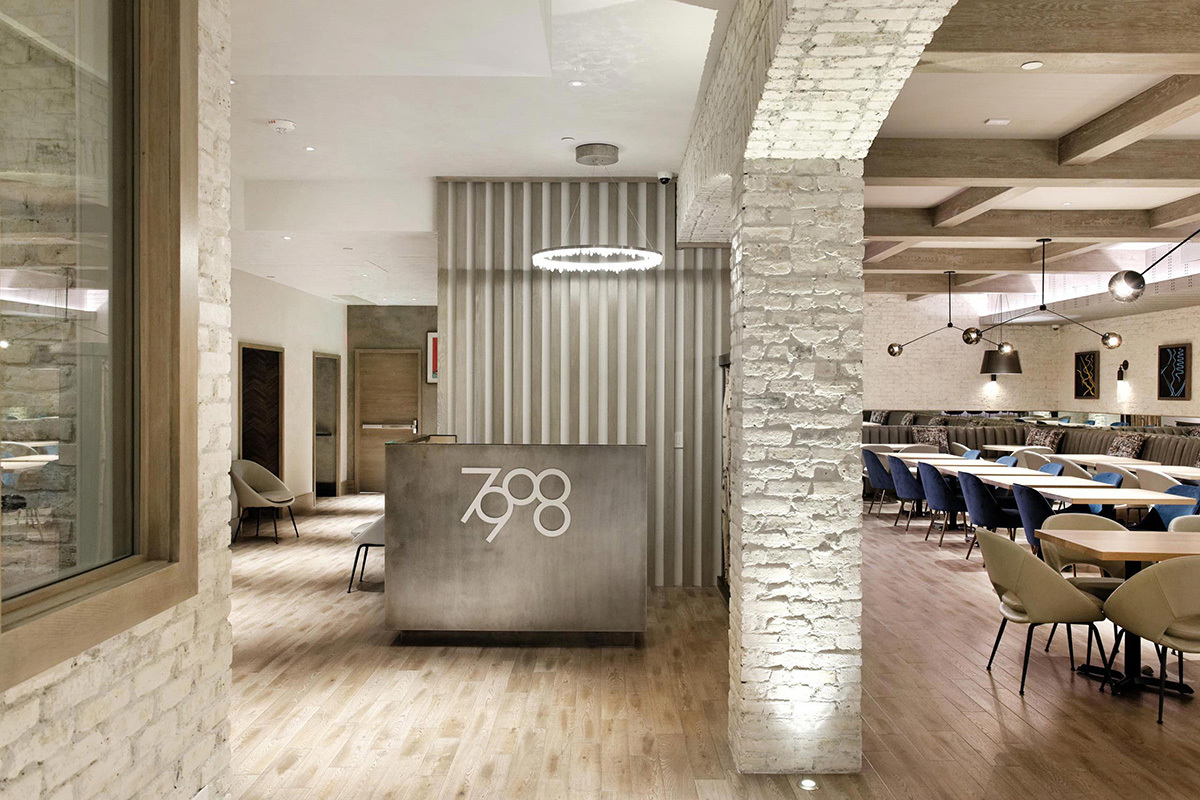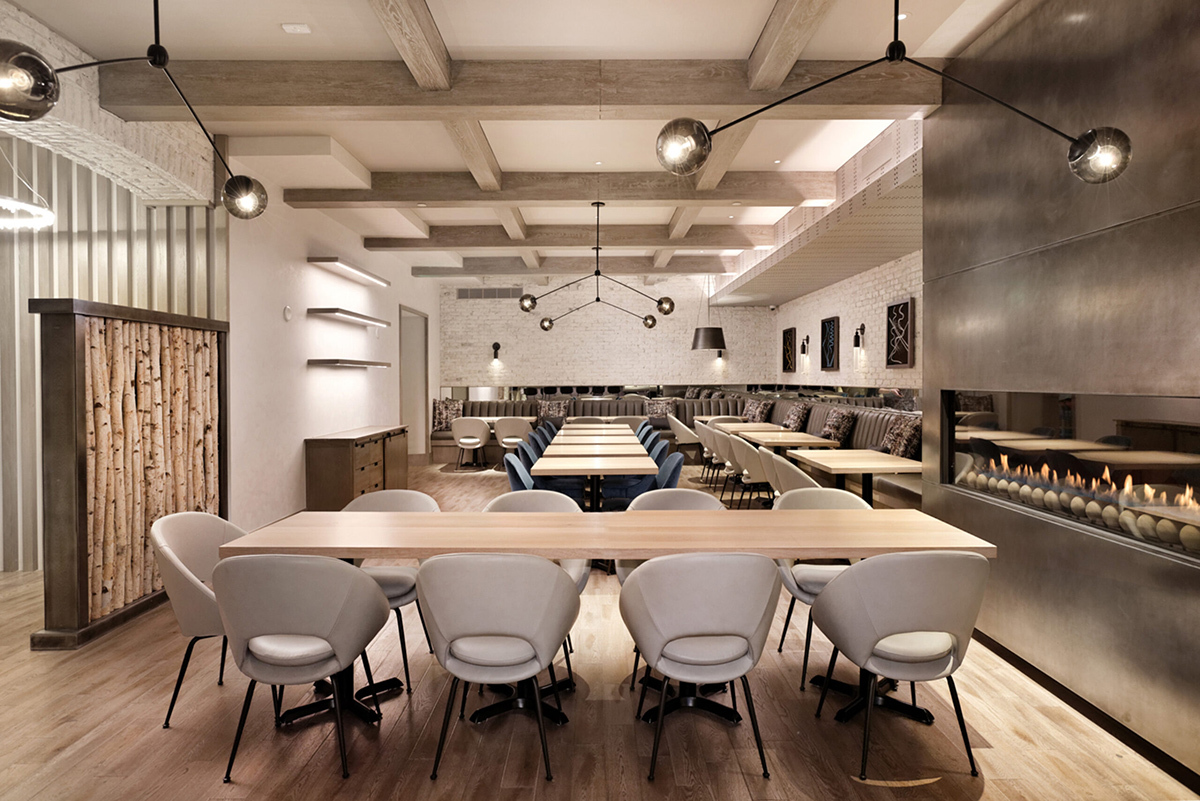 7908 is Aspen's first and finest alpine supper club, and the lighting was designed to match the modern, luxurious interior aesthetic.
Several layers of light were employed to emphasize architecture, materiality, art, and enhance the overall dining experience. Subtle uplighting at columns extract elegant shadows from the white brick and highlight unique arching beams overhead. Contemporary decorative lighting is suspended below beam mounted linear uplighting and small aperture downlights.
Wall sconces, integrated linear shelf lighting, and toe kick linear details add depth and excitement to the space. The combined lighting types cultivate a comfortable atmosphere for clientele that can be fine-tuned depending on time of day, spatial use, and special events. In the club area track lighting is utilized to intentionally direct lighting at art and tables.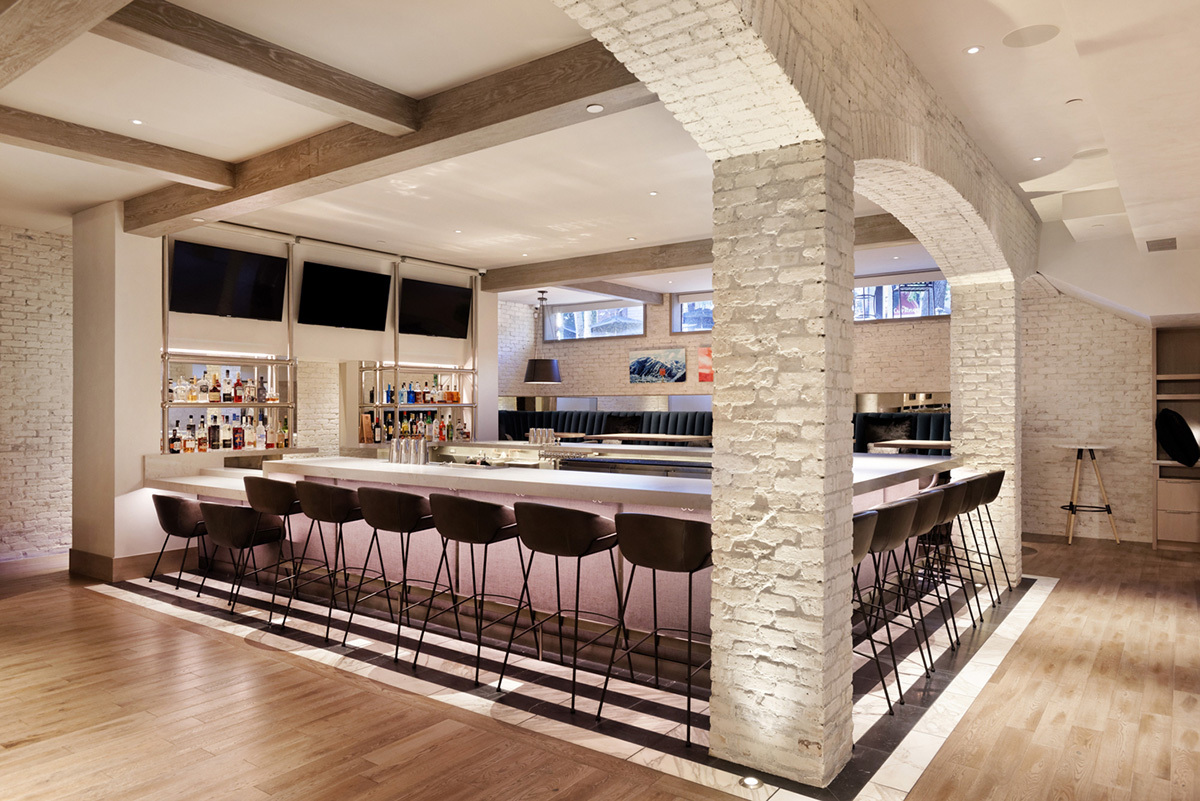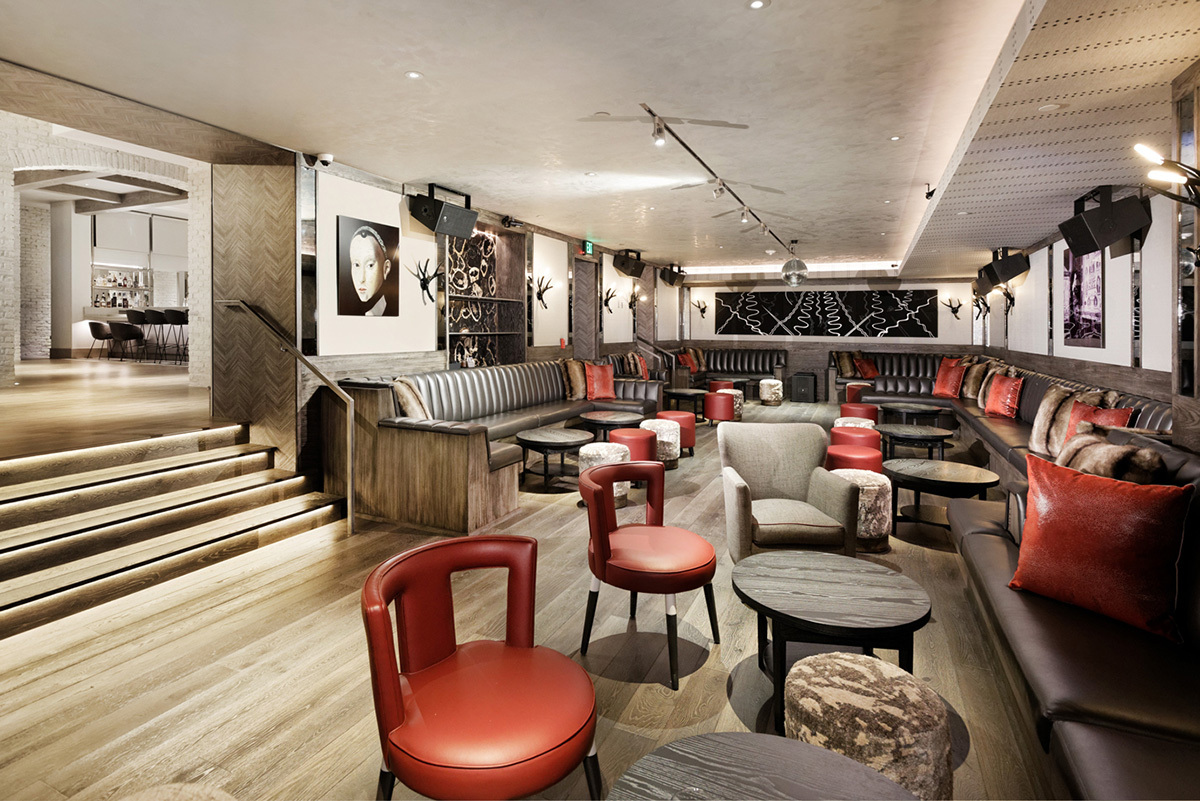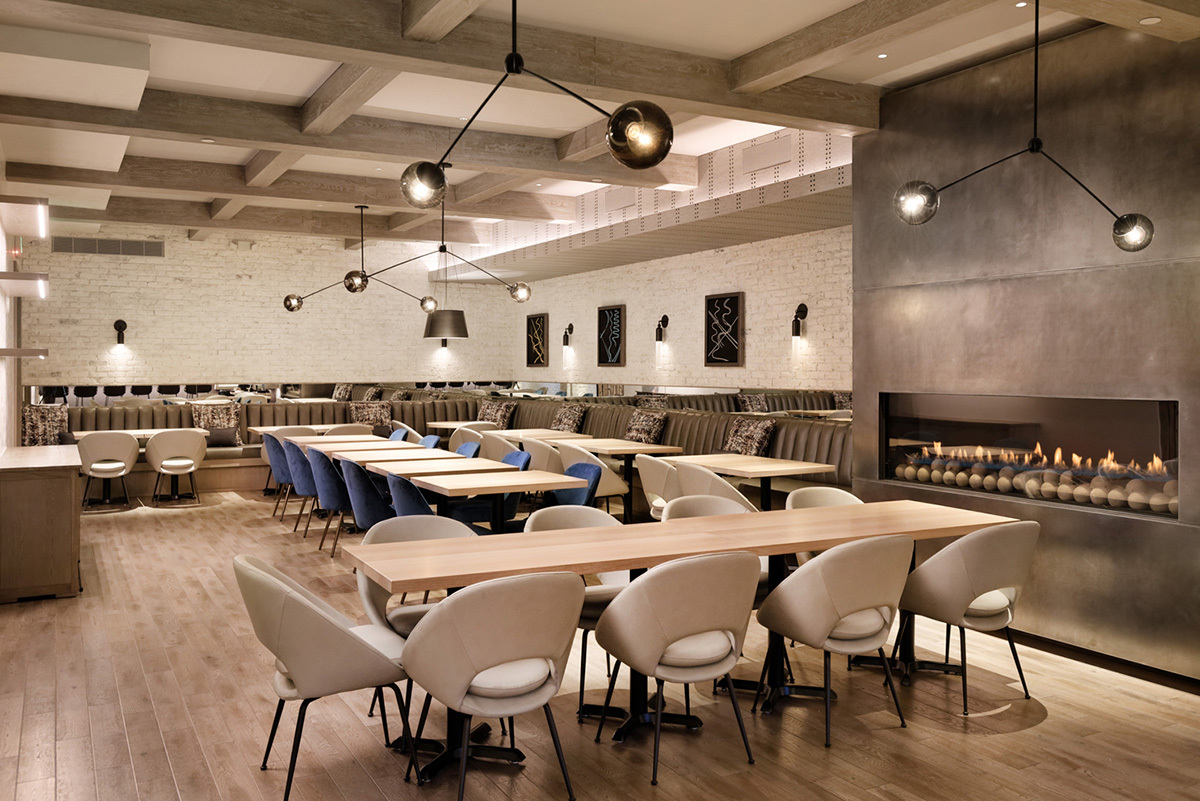 Related Projects