Broadway Market
Denver, Colorado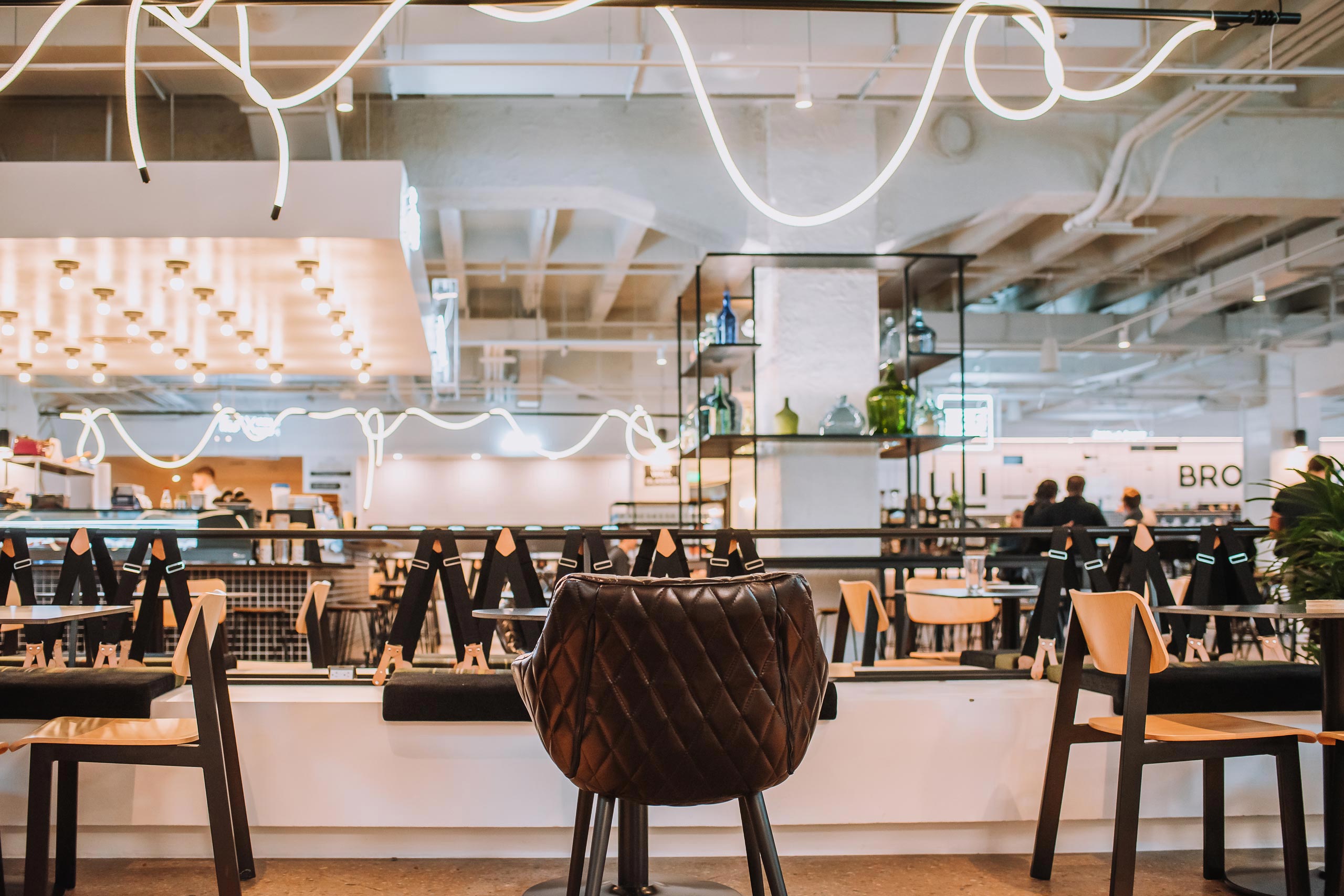 We can't think of anything more 'Colorado' than a food hall that focuses on and encourages community gatherings, aspires to be a zero-waste facility, serves up some wildly tantalizing cocktails, and is home to a culmination of Denver's best chefs. Centrally located to all of Denver's booming neighborhoods, Broadway Market is now a sought-after spot for locals and tourists, day and night.
Creative use of standard lighting fixtures creates a fun and funky modern design effect at minimal cost. Irregular fixture groupings and quantities create distinctive statements and branded characteristics. An array of pendants over the bar are achieved using a single power cable rather than a traditional individual canopy approach. A light art / statement wall is achieved simply and cost effectively through the use of (2) multi-port power canopies containing a total of 22 individual bulbs arranged and hung via a smart criss-crossed cable design. Funky suspended rope light produces a signature focal point and enhances gathering at the food hall's large community table.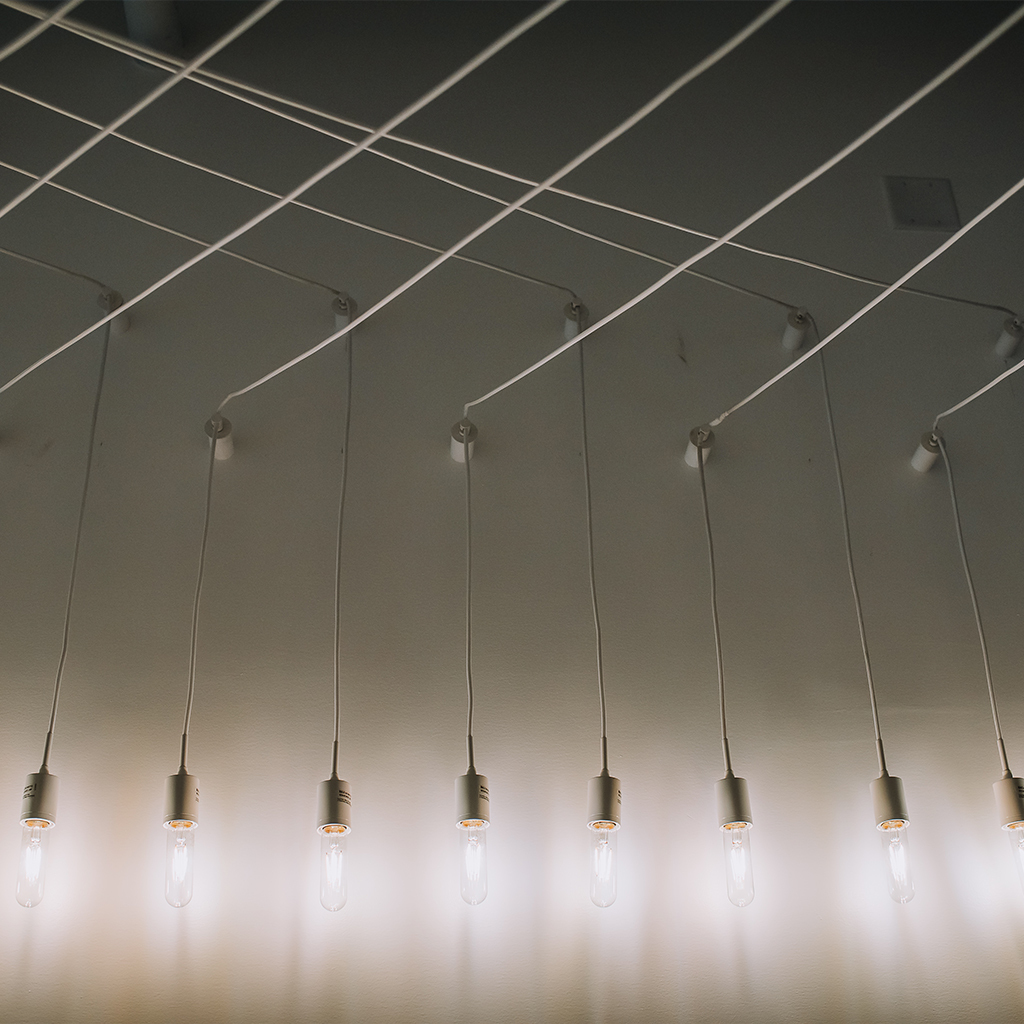 Surface mount and suspended general track and decorative fixtures are used throughout to provide layers of flexible light within the open ceiling application. The selected neutral design palette plays a large role in keeping the overall aesthetic clean and modern. White finishes allow certain lighting types to blend seamlessly into the all-white open ceiling, while black finishes provide a dichromatic contrast effect that allows the colors of the food and drink, vendors signage, and surrounding design details to pop.
Additionally, appealing to first time and repeat patrons are new technologies like a centralized self-pay system and a bottoms up self-serve beer wall that gives the term 'bottoms up' a whole new meaning!
Related Projects