The Catbird Hotel
Denver, CO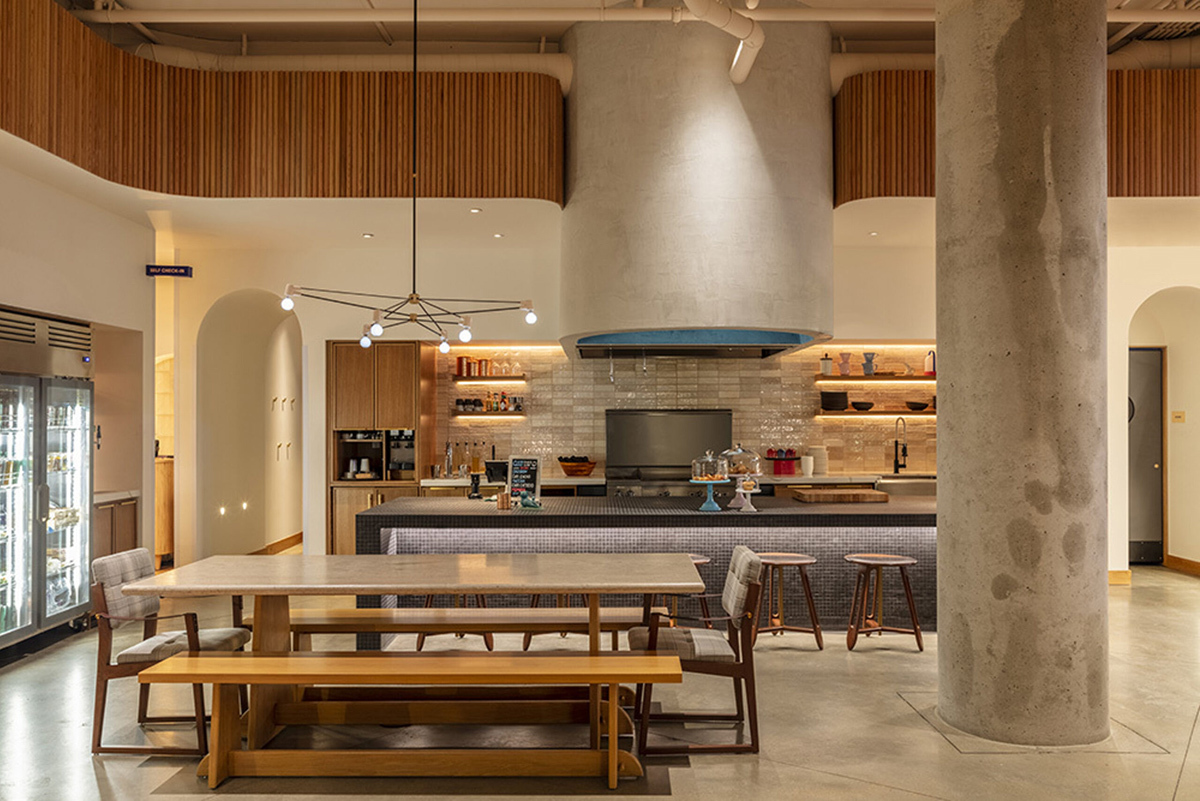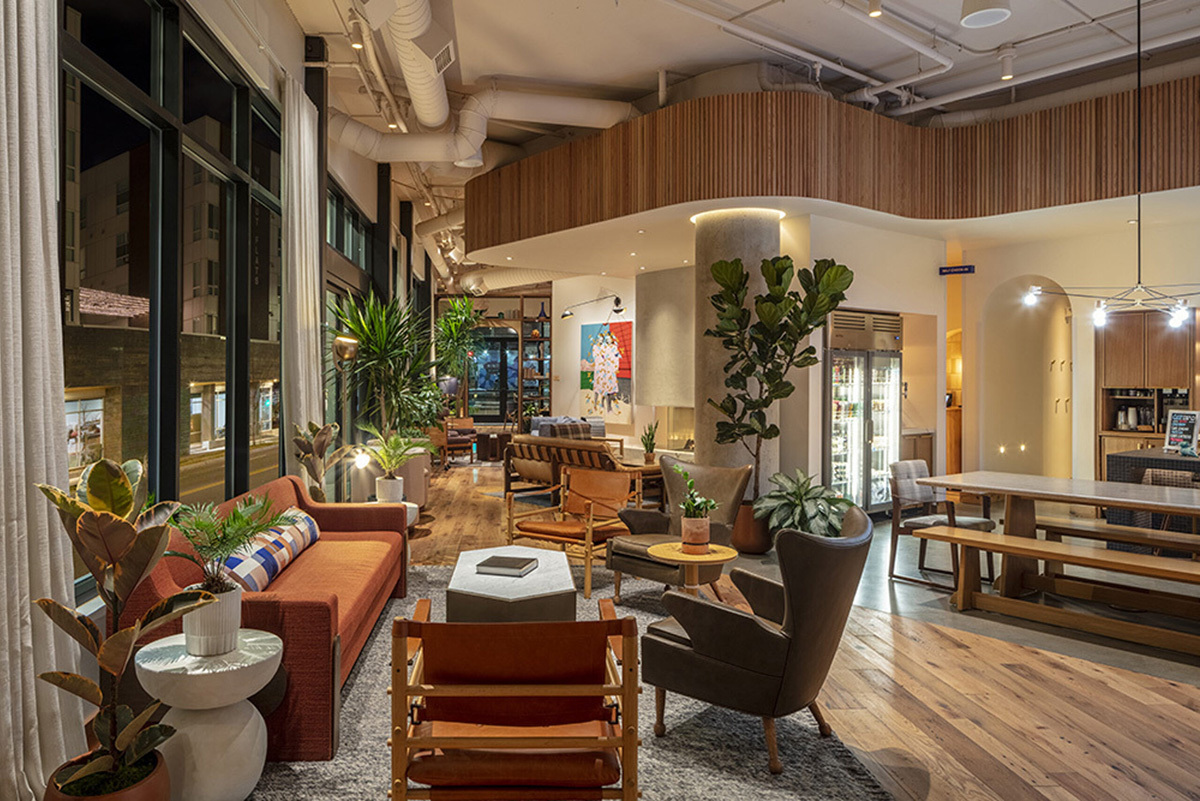 A creative boutique hotel located in Denver's famed RiNo Art District, the Catbird Hotel blurs the lines between extended-stay hotel and home.
The hip stay-and-play experience uses adaptable spaces that cater to guests' every need, requiring LS Group to work closely with the interiors team to sync lighting, design and architectural elements to create a one-of-a-kind environment.
Multiple paths of track lighting blend seamlessly into the ceiling throughout the lobby and common spaces, bringing warmth to the various architectural elements. Integrated underbar and shelf lighting in the open residential-style kitchen illuminates the tile backsplash, creating a comfortable, homey atmosphere for guests to grab a snack, mingle and relax. Complementing the architectural lighting, decorative pendants accentuate heavily used amenities, such as the communal tables.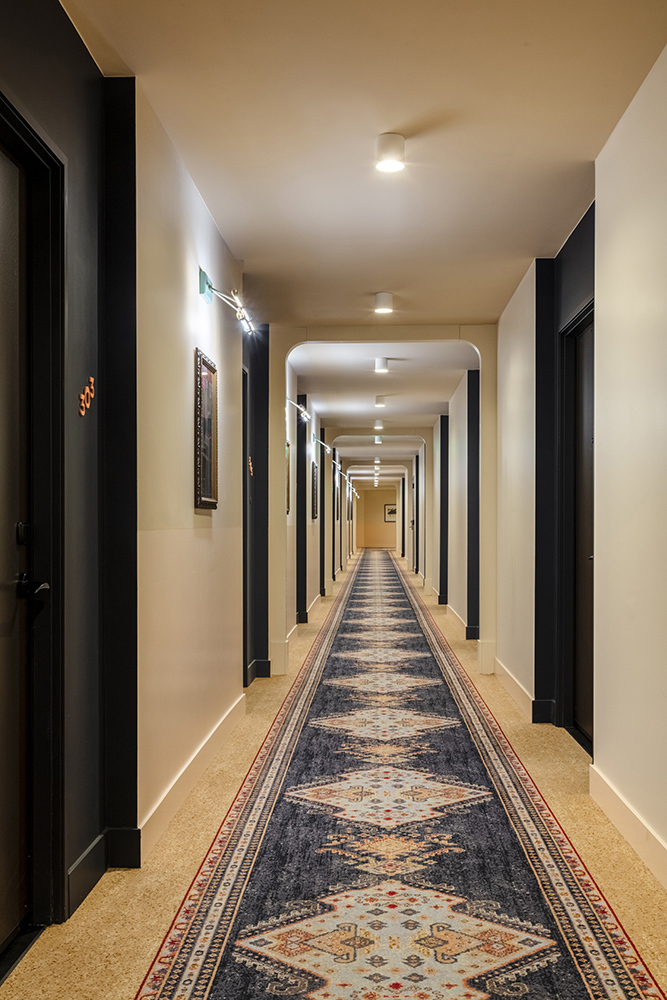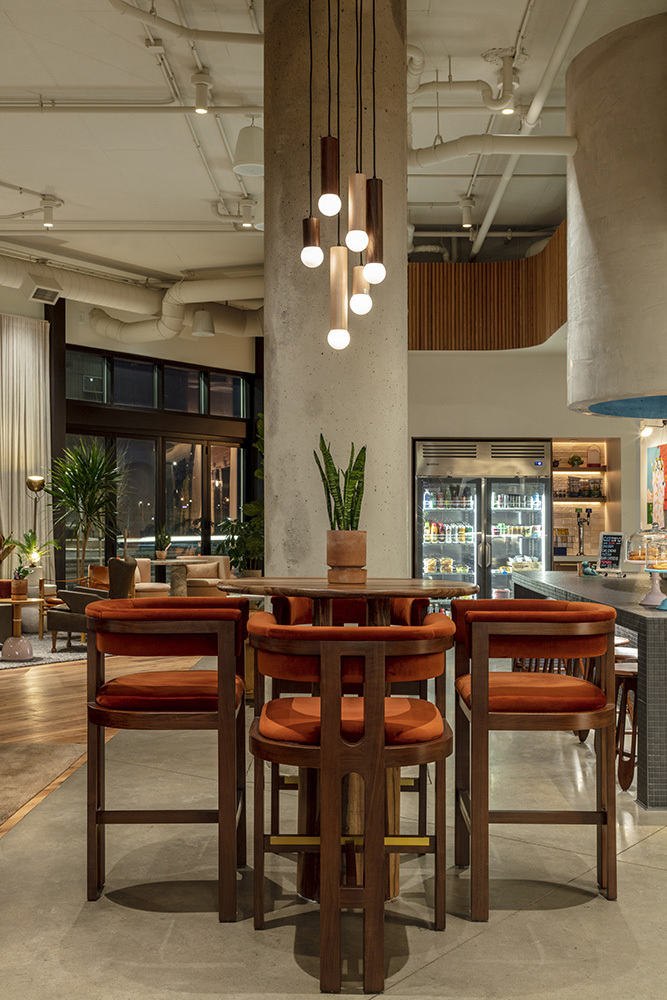 In the guest rooms, the lighting design was carefully integrated into the efficient, highly adaptable layout of the space to support the ideal experience, no matter how guests are using the space. Integrated tape lighting floods the walls and backsplash, while surface mounted downlights supply extra light needed to fill the dining and kitchen spaces. Undermount lighting illuminates each step leading up to the bed to provide essential wayfinding as well as ambiance. Each light source can be individually controlled by the guest for a personalized experience.
The hallways are filled with multiple layers of light, including overhead and picture lights, to create moments of visual interest as guests head to and from their next adventure.
As guests make their way up to the Red Barber rooftop bar/restaurant, they're greeted with 360-degree views of Denver's skyline and the Rocky Mountains. Balancing the challenges of abundant natural light, as well as multiple reflective surfaces sourced by interiors, the lighting design is subtle yet effective. Integrated tape lighting behind the banquette and around each column provides a soft, yet eye-catching moment while highlighting distinct architectural features. Sourced decorative pendants extending from the ceiling add the ideal amount of flare to tie the design together.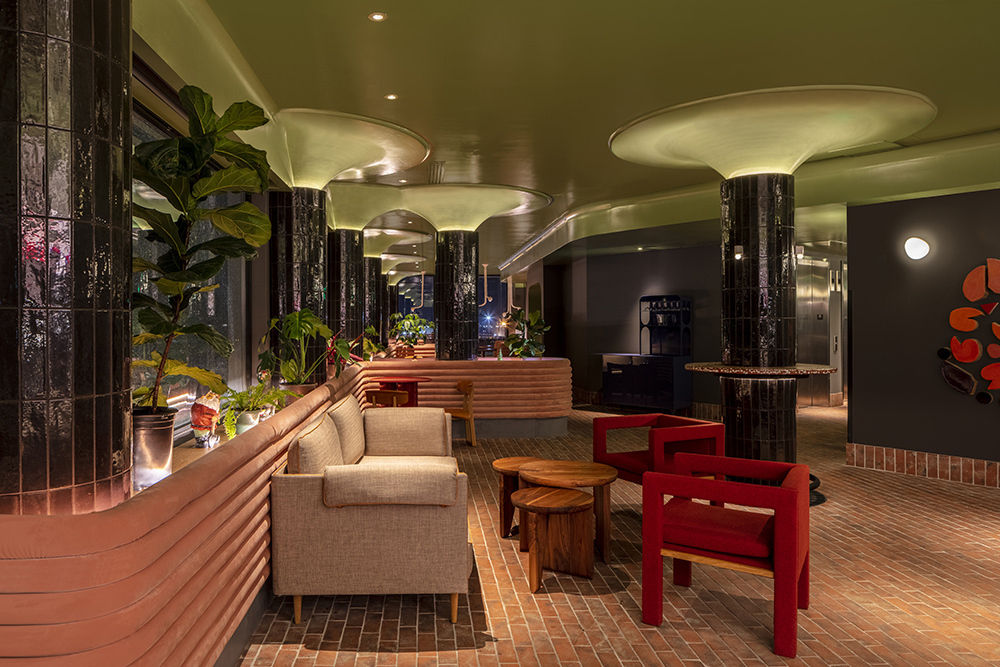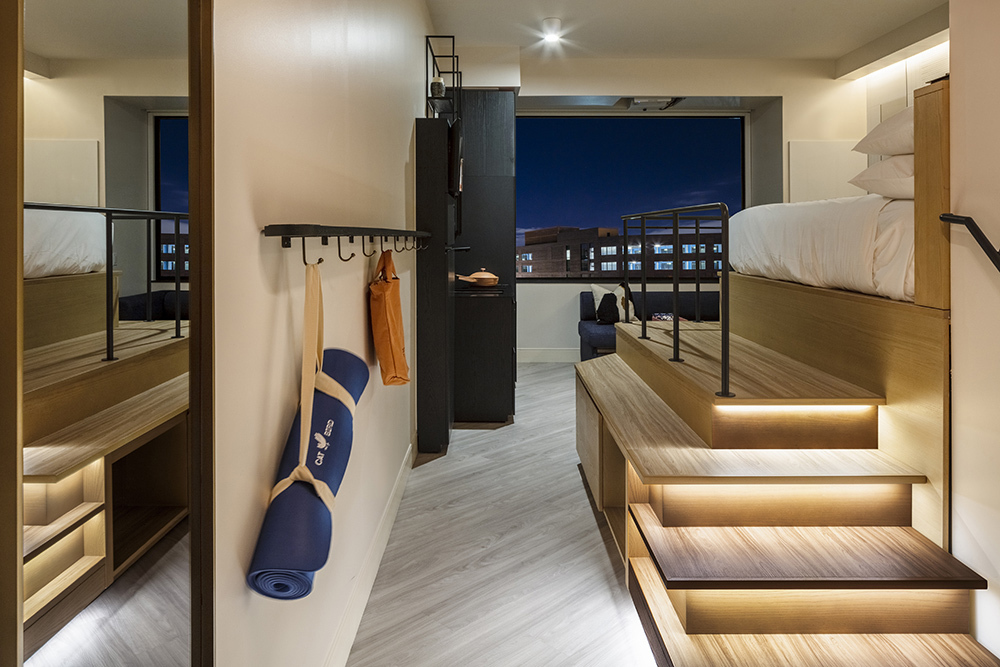 Related Projects