Elk Range Overlook
Aspen, CO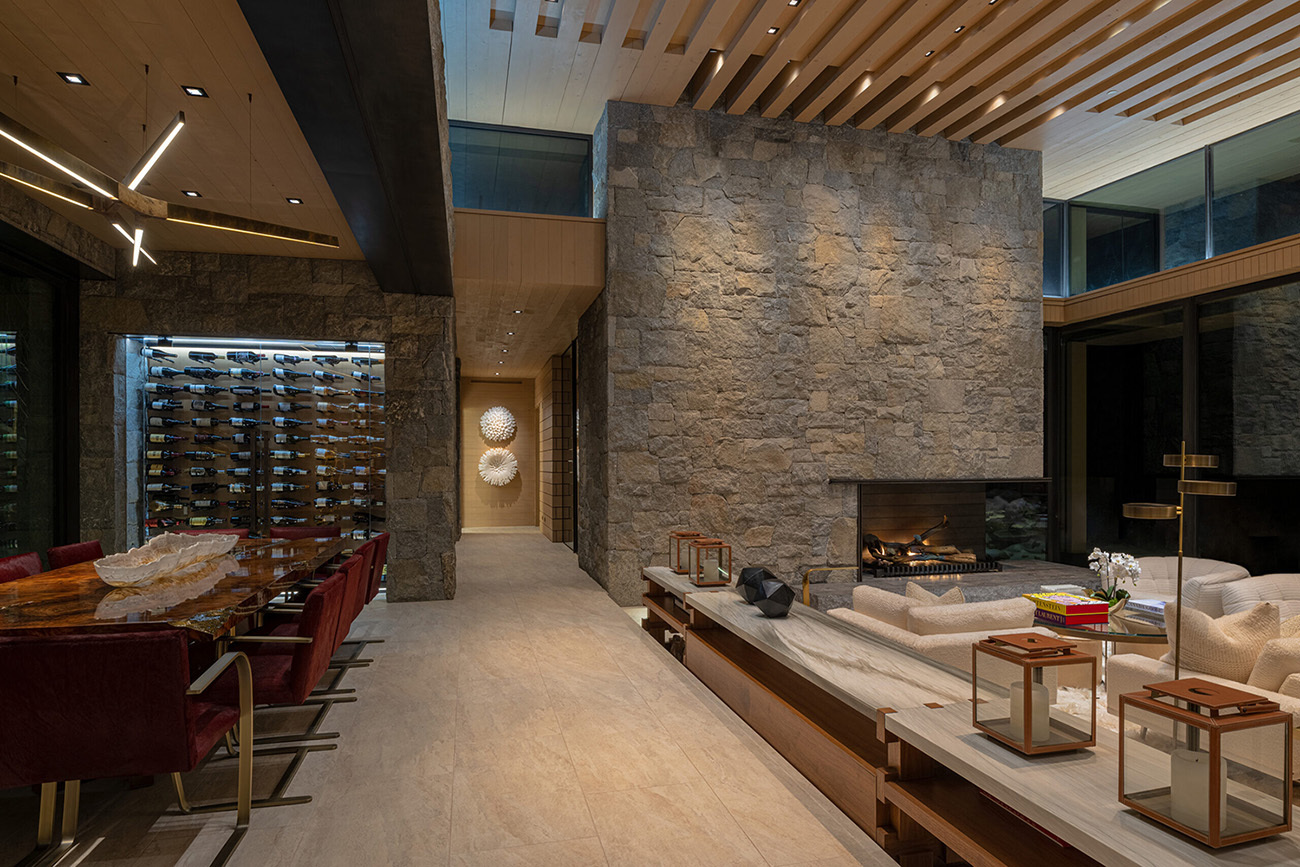 A labor of time and love, this custom home overlooking the Roaring Fork Valley outside of Aspen, Colorado offers a modern interpretation of alpine architecture with a lighting design that focuses on revealing the magnificence of nature. Designed as the owner's year-round primary residence, this home eschews rustic accents typically found in mountain architecture, relying on the inherent richness and texture of natural materials – wood and stone – juxtaposed with soft textures to root the home in a sense of place.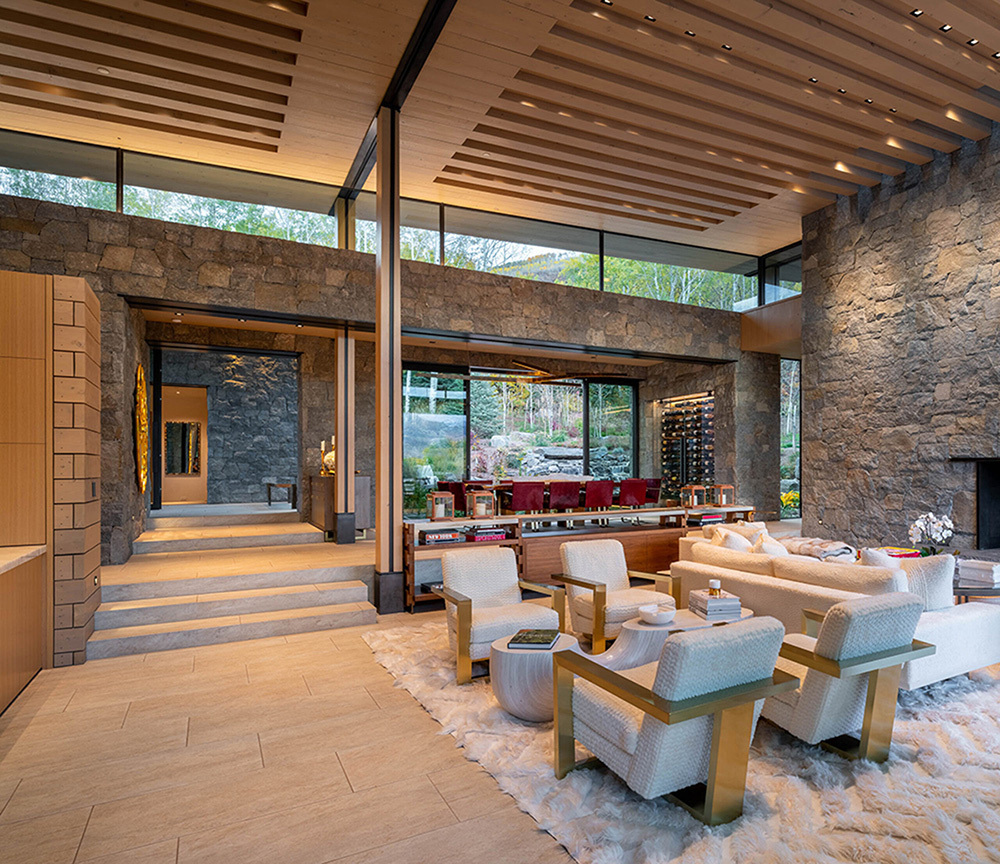 Multiple roof heights and textures, as well as ample skylights required balance and ingenuity within the lighting design. The complex overlapping roof structures and wood beam ceiling were formidable challenges, requiring precise placement and close coordination with trades.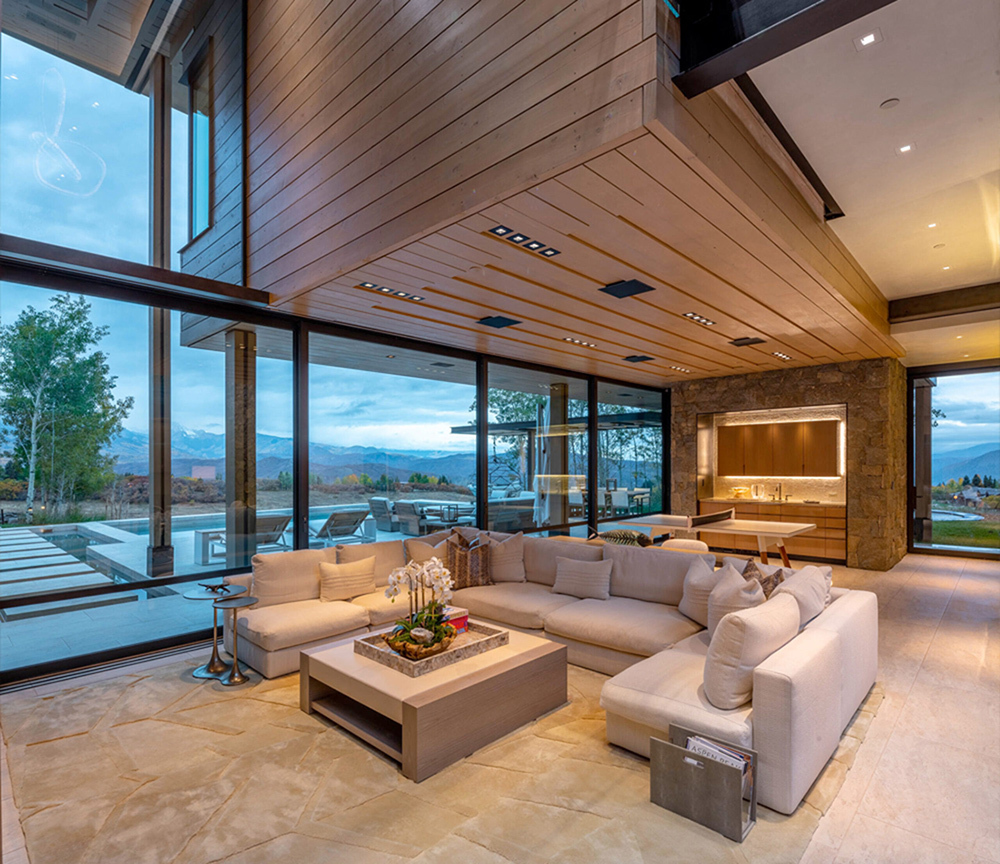 The commitment to investment in the name of experience is evident in countless details throughout the home – from an LED sheet lighting solution that took months to craft for the bar to a massive natural stone in the powder room that seems to glow from within.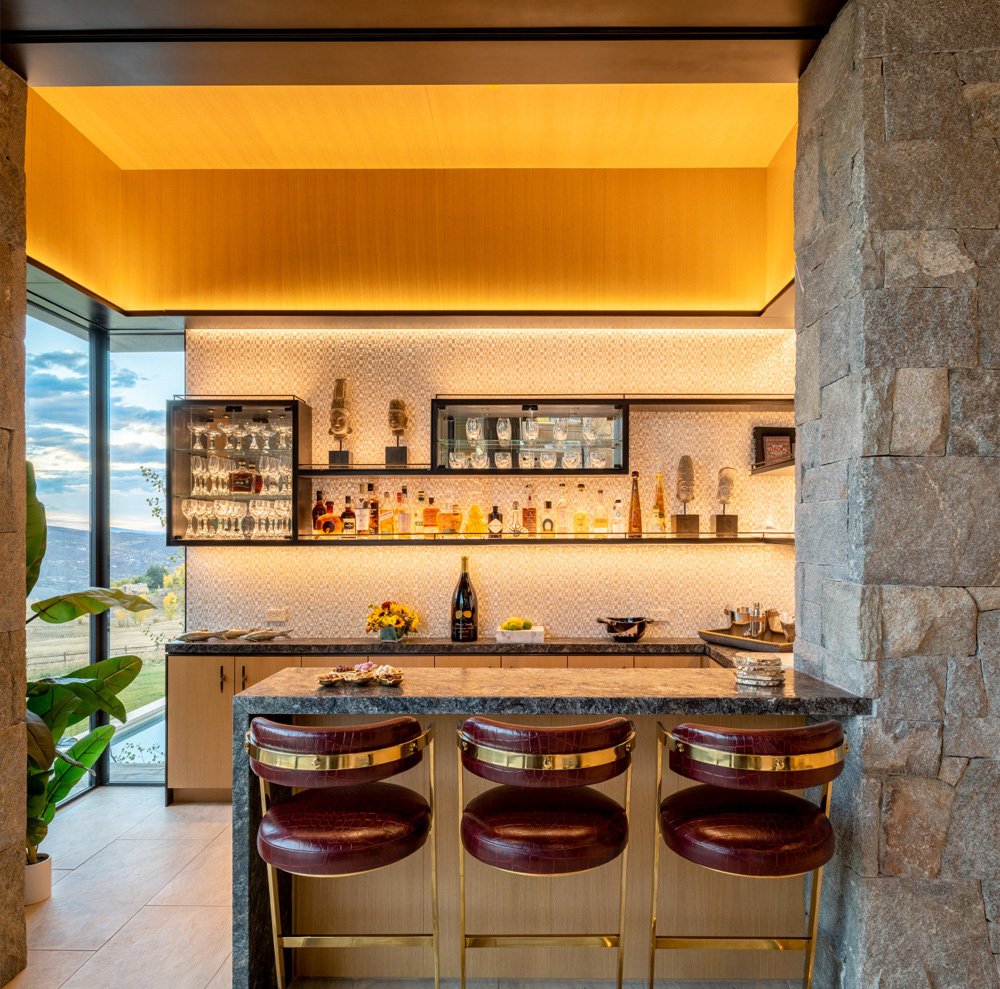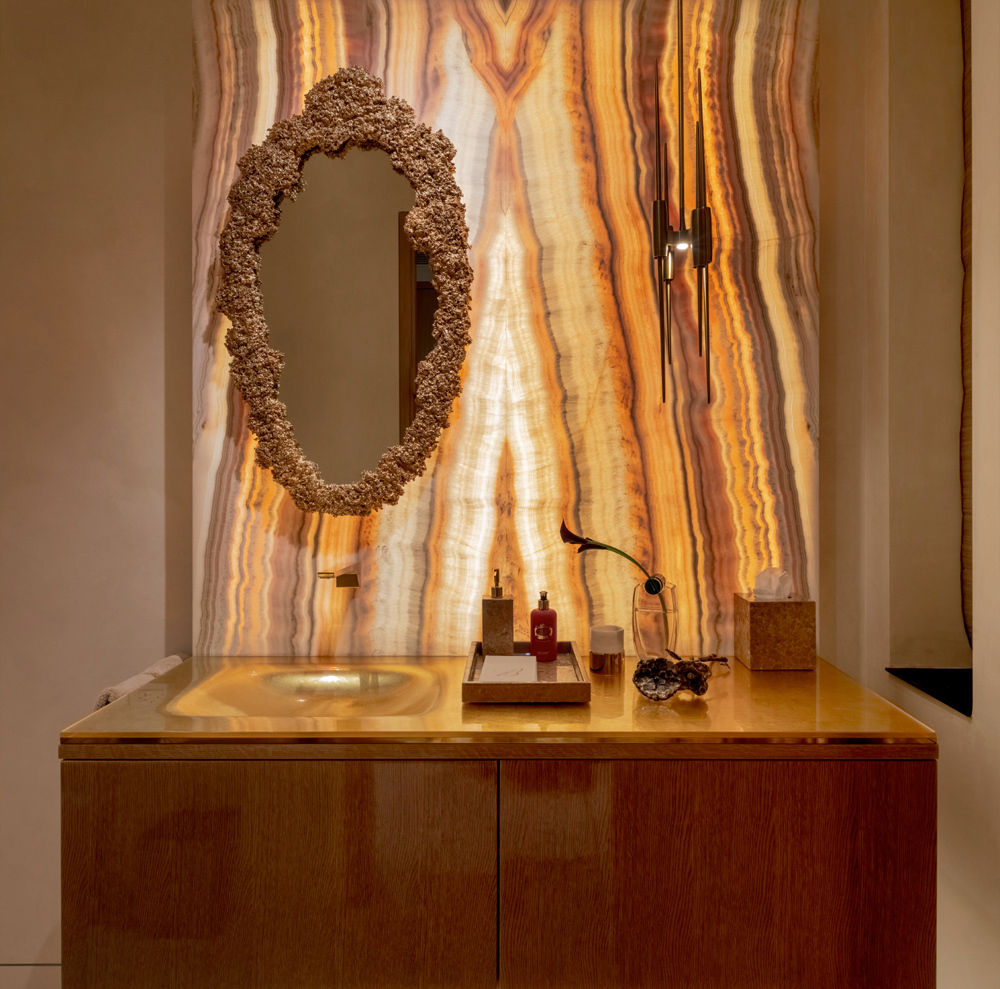 Lighting for this home complements rather than competes with nature. Warm and subtle, the focal point is the main entry, while large, operable glass walls open the home to the outdoors, revealing a custom-crafted stream seemingly running under the home before winding toward the elegant entertaining space. For years an exercise in helping one family achieve their long-held vision, this unique collaboration is at last serving as a beloved forever-home for its owners.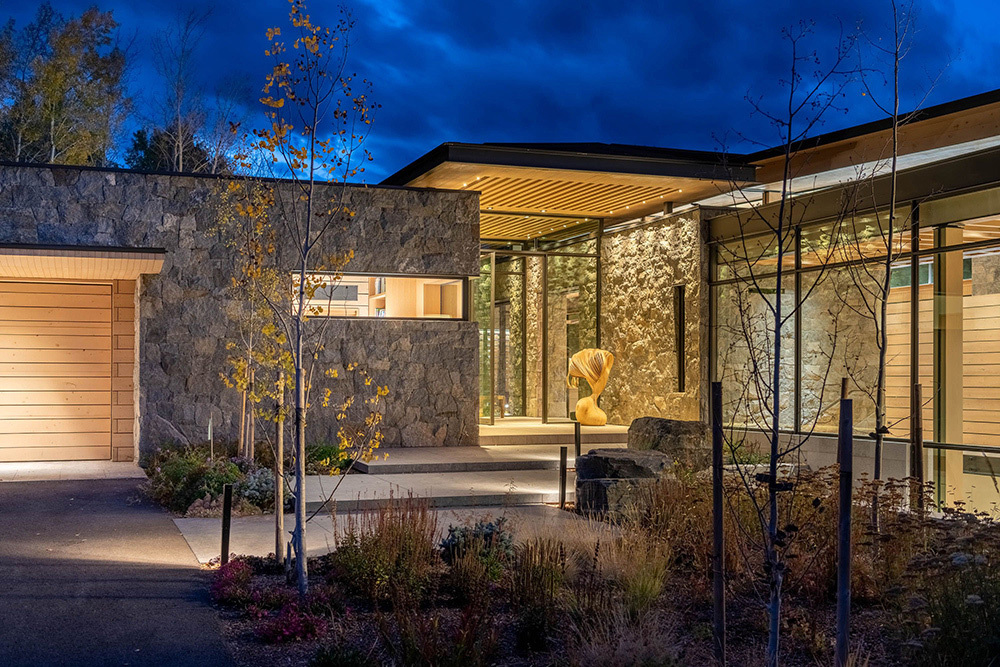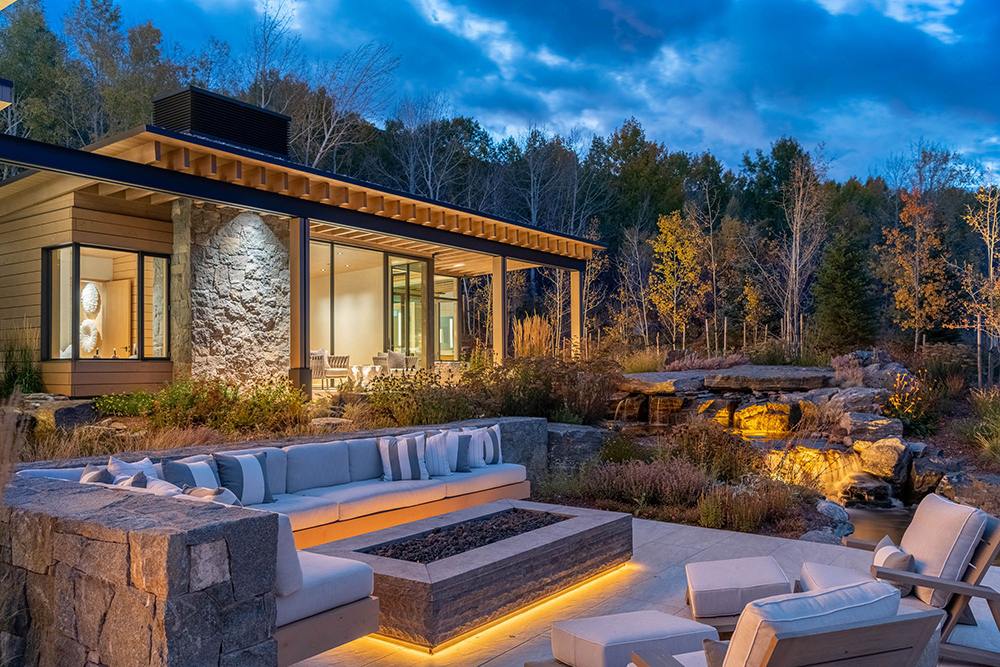 Related Projects