Clayton Members Club & Hotel
Denver, Colorado
The Clayton Members Club & Hotel in Denver's Cherry Creek North neighborhood introduces a private social club experience centered around diversity and inclusion. The lighting and interior design were intricately interwoven from conception to completion with the goal of fostering community at every turn.
LS Group paid close attention to ensuring that the lighting highlighted the materiality and architectural elements within each space, as well as showcased the impressive collection of artwork. Incorporating linear indirect lights, recessed downlights and track lights, the lighting design gives each room a distinct feel while ensuring cohesion throughout the club.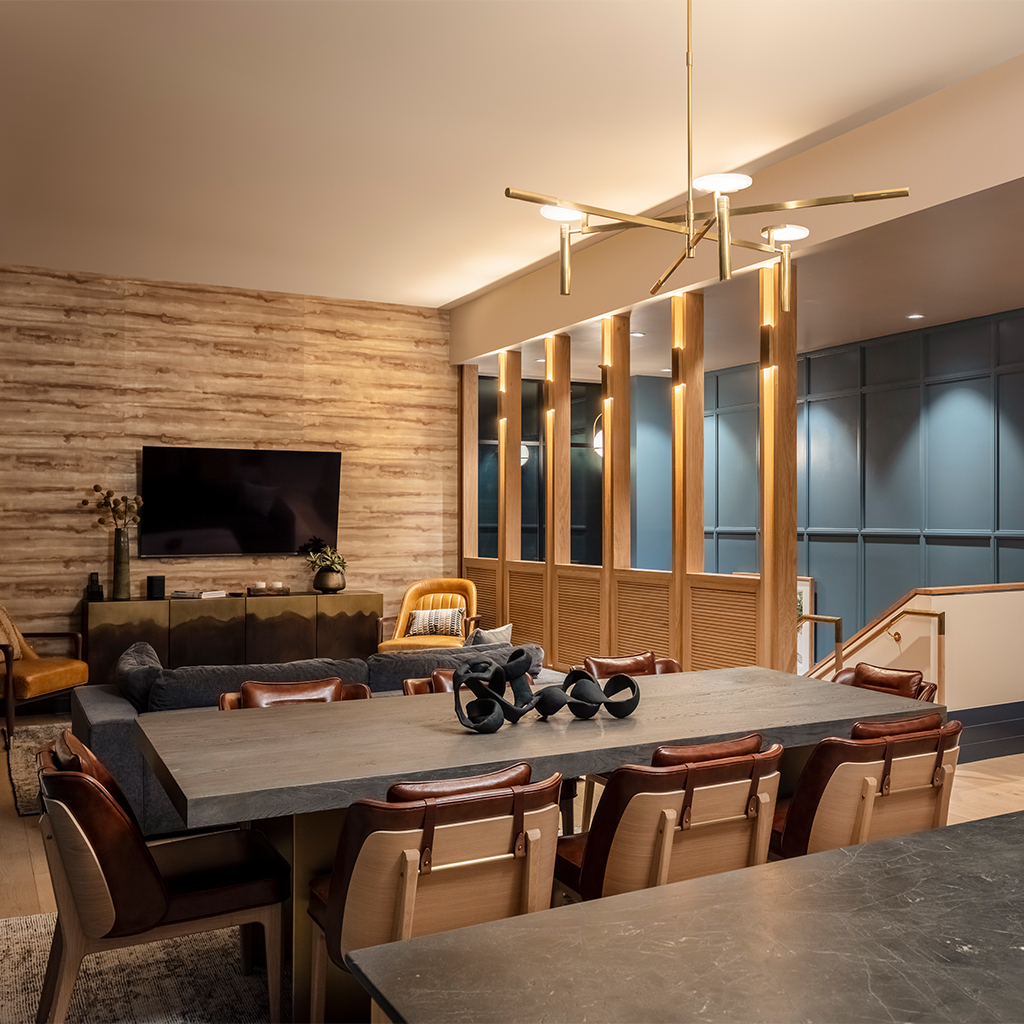 The central staircase serves as a main focal point, culminating in an art gallery accented by a three-tiered cove lighting application. Suspended down the middle is a decorative fixture sourced by interiors that does not emit much light. To illuminate the staircase, LS Group added brass sconces that punctuate leather panels, mimicking elements found in the chandelier to provide a cohesive look and feel.
In the speakeasy-inspired Five Nines bar, there is a custom, fully integrated lit ceiling that sculpturally anchors the space, offset by under-bar and cove lighting. Maintaining a dark and moody vibe, careful study was done to understand the play of light on every material. From the frosted acrylic on the bottle risers to the round globes, balancing light levels proved crucial to setting the right tone.
The level of customization and integration between interiors and lighting on this project created a one-of-a-kind experience that helps facilitate the club's mission of helping leaders live more meaningful lives.
Related Projects