Orleans Room
Omaha, Nebraska
Setting the stage for the rest of the Kimpton Cottonwood Hotel in Omaha, Nebraska, the Orleans Room holds true to the historic hotel's reputation as a gathering place for both leisure and business travelers. Working closely with interiors, the lighting design aims to enhance the historic architectural features while providing touches of modern comfort.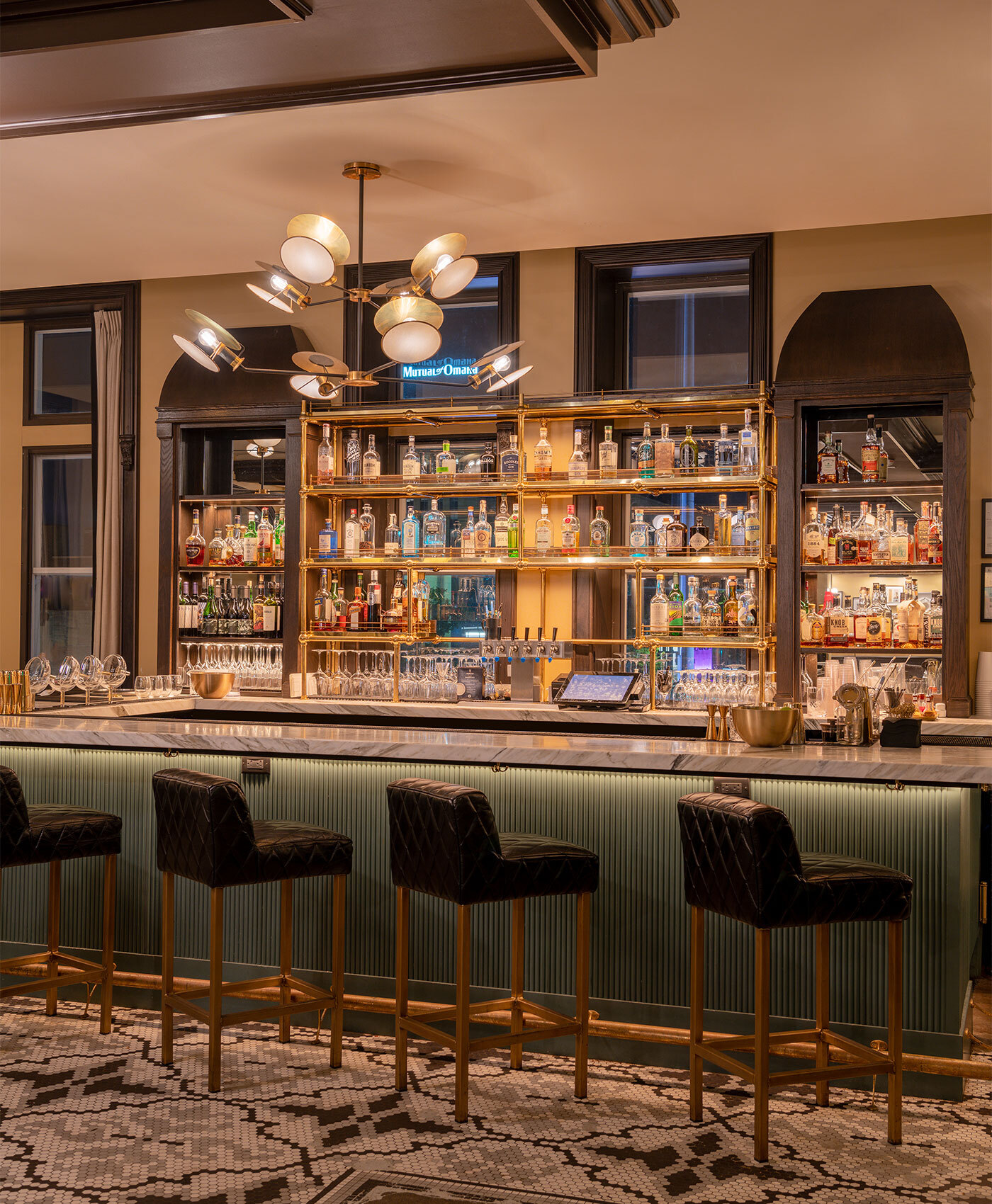 Brought back to life during the hotel's renovation, a coffered ceiling of rich mahogany contrasts the original patterned tile flooring that was uncovered to the surprise of demolition crews. To preserve the historical integrity of the millwork, minimal architectural lighting was incorporated into this highly versatile space. However, close collaboration was required to ensure cohesiveness between the decorative chandeliers, art lighting and lighting details such as linear underbar tape lights.
Immediately adjacent to the Orleans room, guests can enjoy breakfast and coffee in the Petite Orleans Room, which offers a distinctly softer palette. Utilizing the natural daylight that floods the space, the lighting design uses slightly cooler tones to create a more energetic experience. Recessed lighting complements decorative wall sconces and a custom wall-to-wall fixture above the bar that frames curved cabinets with integrated tape light for a subtle pop.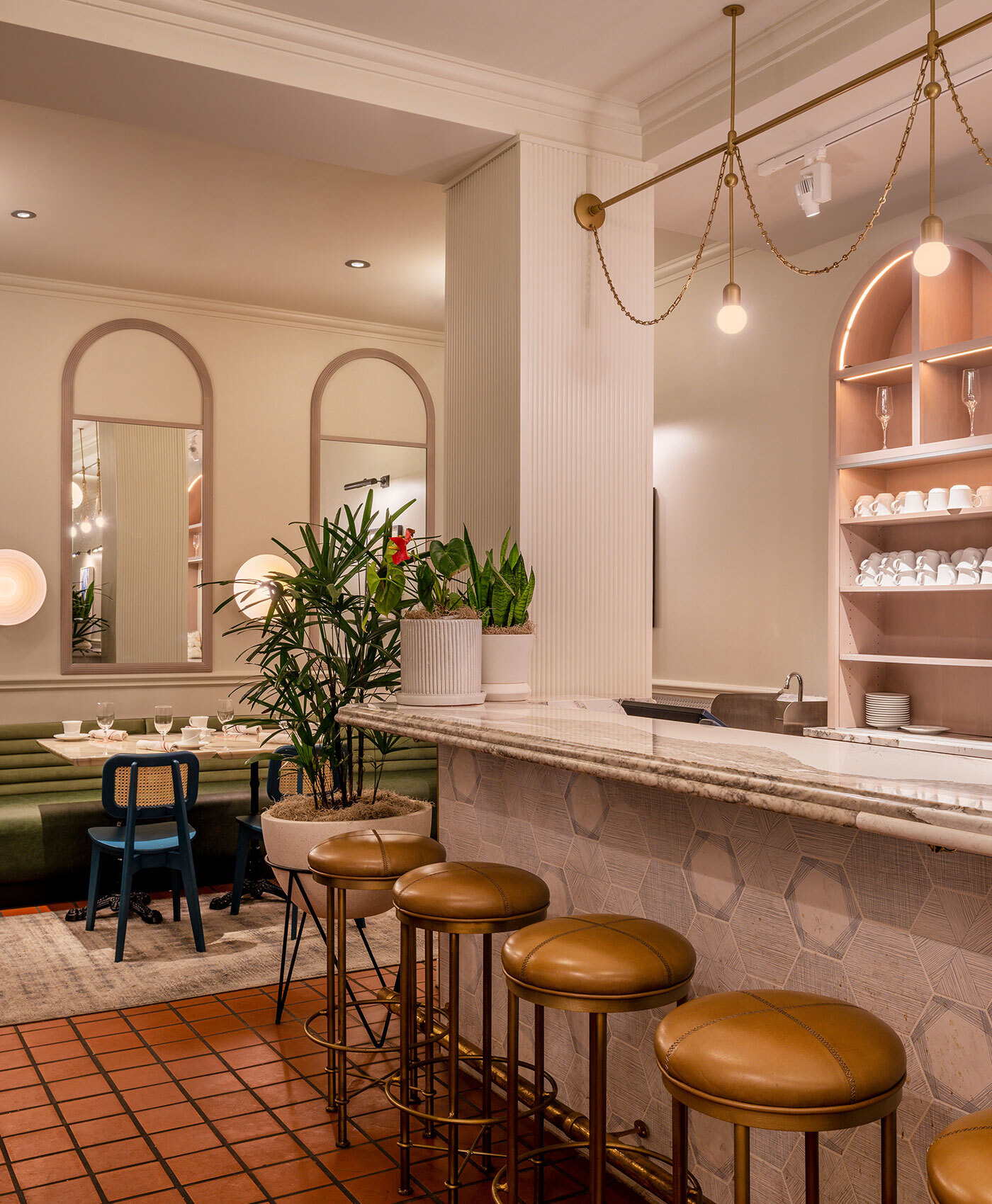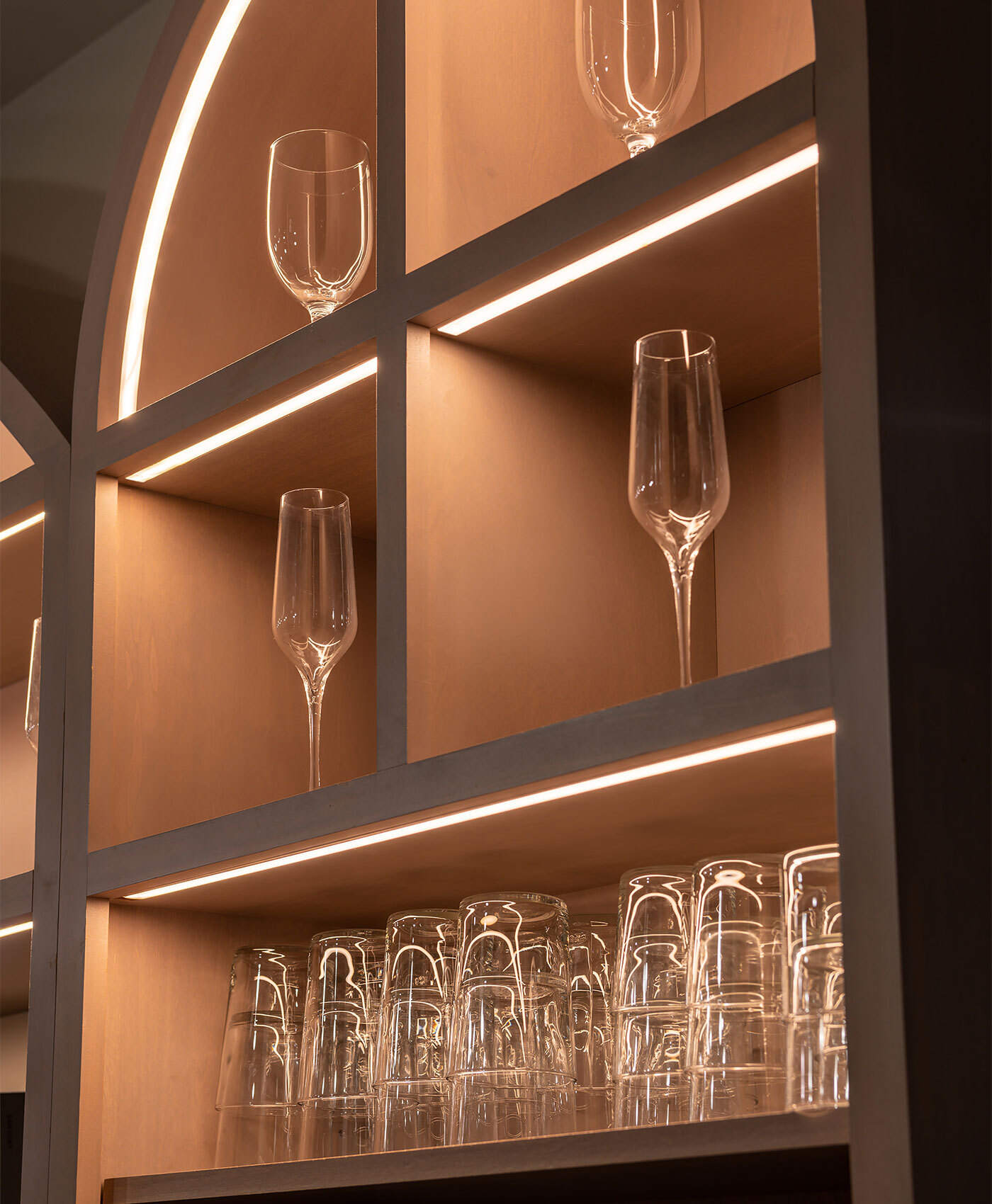 Related Projects