The Cottonwood Room
Omaha, Nebraska
The Kimpton Cottonwood Hotel in Omaha, Nebraska offers 1920s nostalgia with a modern twist, and no area of the hotel embodies that more than The Cottonwood Room. Harkening back to the original prohibition-era bar that inhabited the space, this namesake room is anchored by a Cottonwood tree strikingly lit with four in-grade uplights integrated into the millwork and strategically positioned downlights to highlight the intricacies of the bark and leaves.
Creating a successful lighting design with walls cloaked in black and dark green (and a mirrored ceiling!) required serious ingenuity from the LS Group team. Balancing the illuminated back wall, tree and functional lighting for bartenders, servers and patrons required careful study of how different people would use the space to create a seamless transition from afternoon game-watching to late night speak-easy.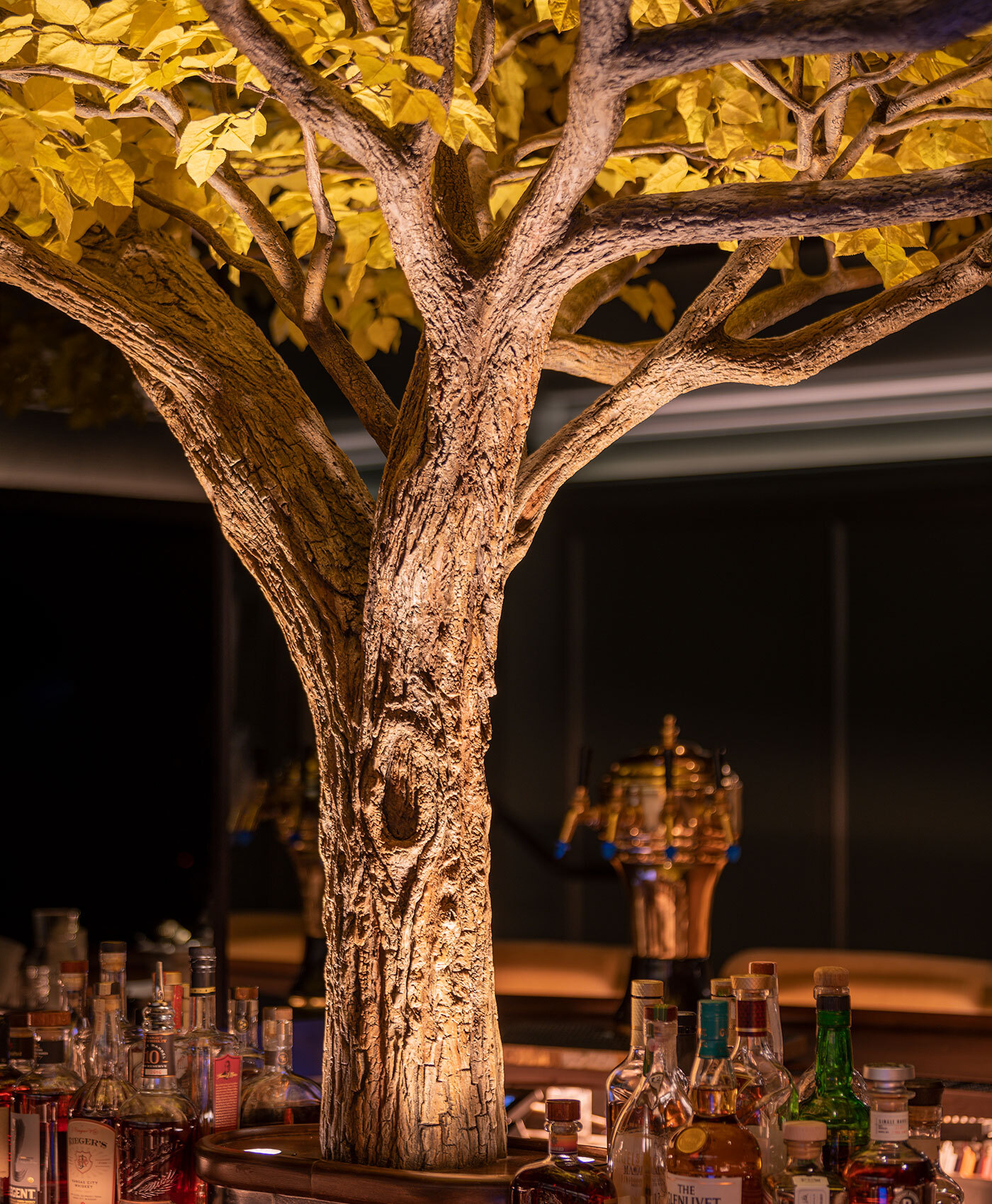 The Cottonwood Room is located in a major walkway that takes guests to the hotel's only public restrooms as well as its famed steakhouse. With limited operating hours, we were tasked with creating a lighting design during off-hours that piqued interest but didn't mistakenly lead guests to believe the bar was open. In the end, the lighting design is simple, yet effective, setting the tone for an unforgettable guest experience.
Related Projects