Tucked deep within Denver's renowned Clayton Members Club & Hotel, the Five Nines craft cocktail bar feels at once like a secret and the kind of place where anyone is welcome to get lost in the revelry.
The atmosphere is akin to a speakeasy, with low ceilings and dim lighting creating a sense of intimacy. Without a single recessed or point source light, we used indirect and decorative lighting to carefully draw the eye at intervals to the rich tones and textures of the space, adding to the sensual nature of the experience.
Plush rounded booths are gently lit with uplighting from behind and a pendant above, washing patrons in a champagne glow. The custom golden bronze metal mesh fabric installation on the ceiling above the bar is lit with a linear light along each of its undulating curves. It's a stunning focal point that provides a different experience depending on the viewer's vantage point.
At the appointed time, every perimeter light dims completely to black, and the show begins as the club plays nightly host to what it calls "a playful pop of promiscuity" in the form of an elevated burlesque show by the Hard Candy Dancers. Since opening in 2022, the Five Nines lounge has become a can't-miss destination and unforgettable experience for locals and visitors to the acclaimed hotel.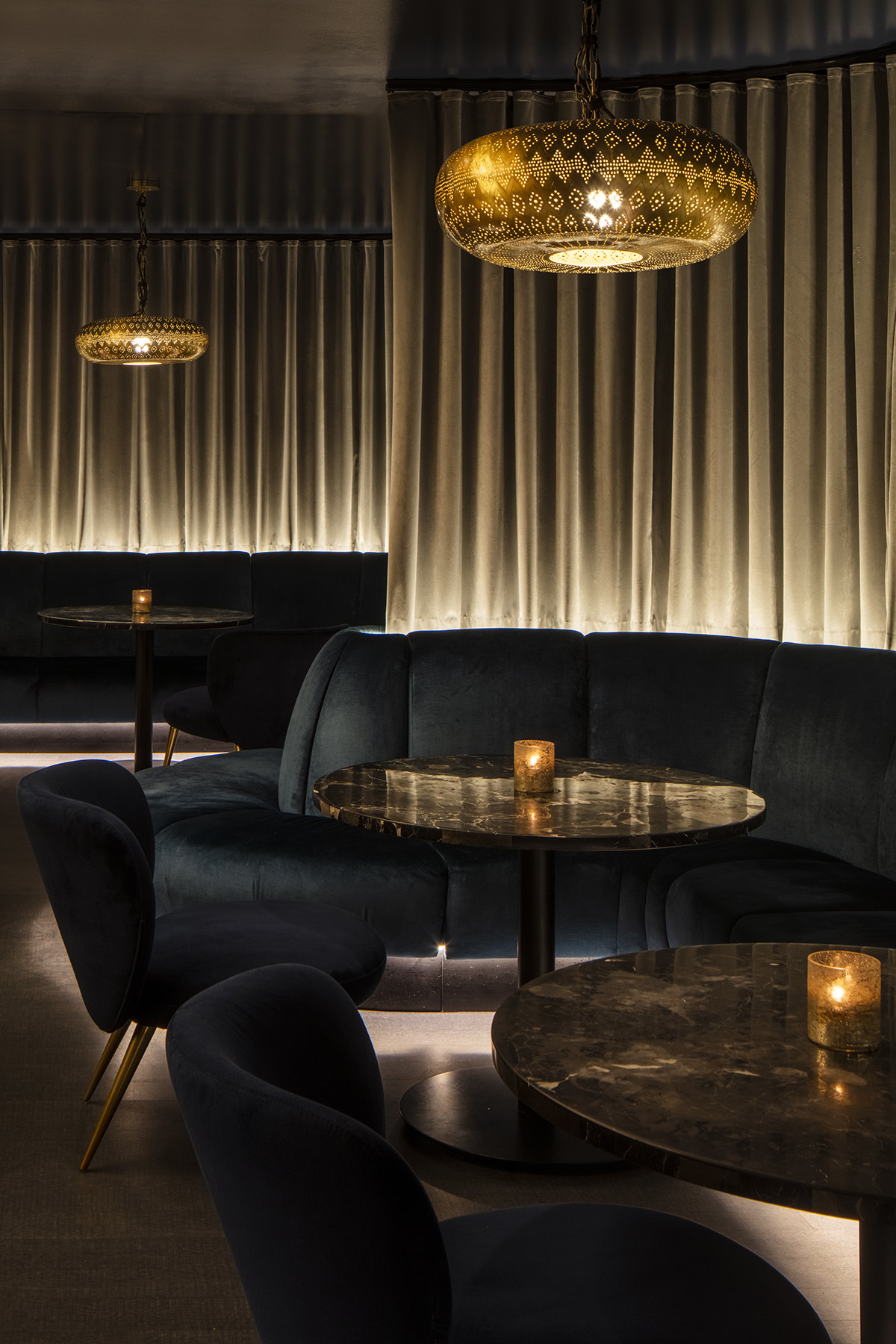 Related Projects